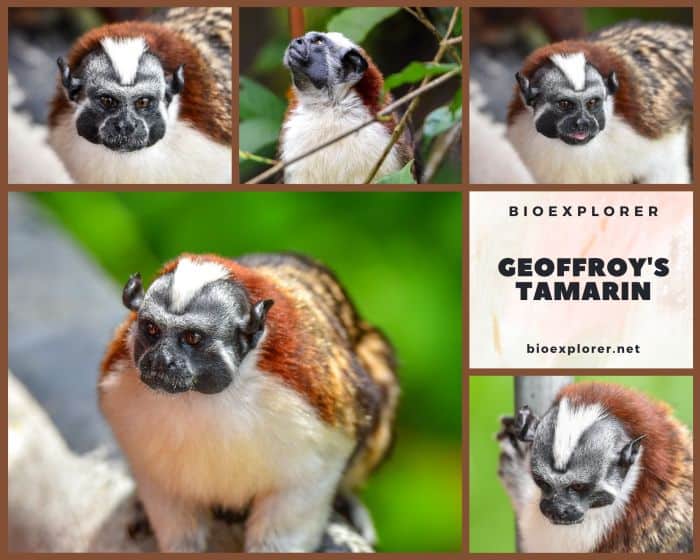 | | | | | |
| --- | --- | --- | --- | --- |
| Animalia | Primates | Callitrichidae | Saguinus | Saguinus geoffroyi |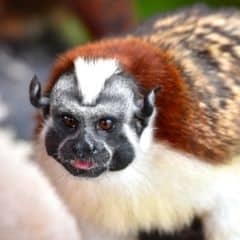 Common Name: Geoffroy's Tamarin
Taxonomy Classification Year: 1845
Monkey Size: 22.5 to 24 cm (8.9 to 9.4 in)
Skin Color(s): Black-brown-yellow
Habitat: Forest, rainforest
Diet: Omnivorous
Native Countries: Costa Rica, Panama, Colombia

Geoffroy's Tamarin Distribution

Geoffroy's Tamarin Characteristics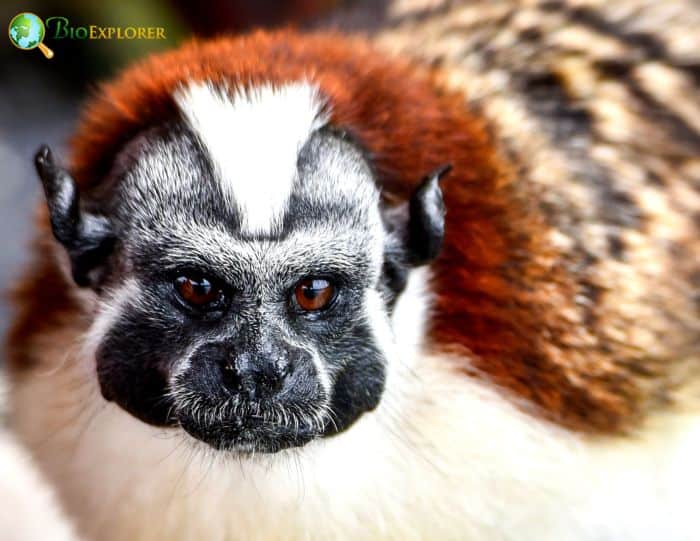 Geoffroy's tamarin[1], also called the Panamanian tamarin, red-crested tamarin, or rufous-naped marmoset tamarin, is a tamarin, a small monkey found in Colombia and Panama.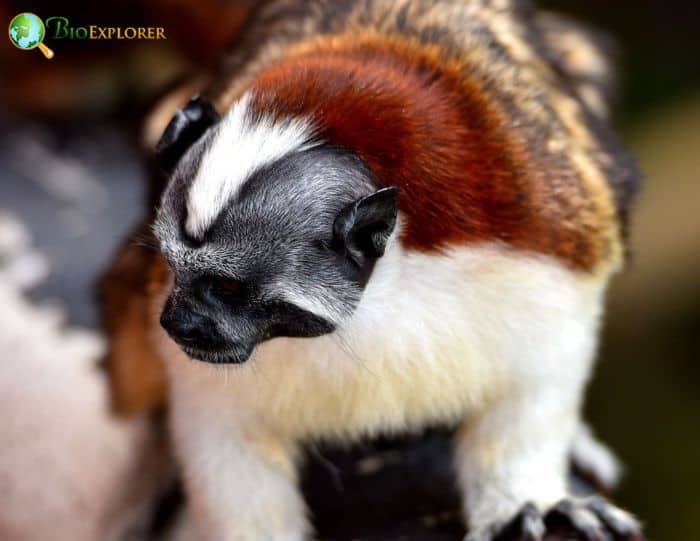 A fluffy, white, triangular mohawk adorns the top of this little monkey's head. The short hair on each side is black, further accentuating Geoffroy's Tamarin hipster hairstyle.
Reddish fur covers the nape (or back). Long, thin strands of white hair protrude from just below the temples of a plump, hairless black face.
Brown eyes assess the world, and little mussel ears listen to the sounds of the forest.
A fur coat mottled in black, brown, and yellow envelops the body. The fur on the chest and underside of the monkey is white.
The tail matches the color of the nape and is accented with a hint of black fur.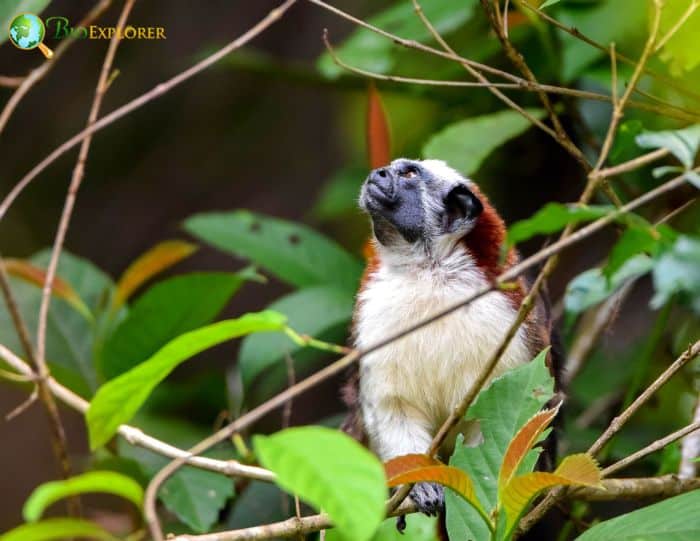 Geoffroy's Tamarin Facts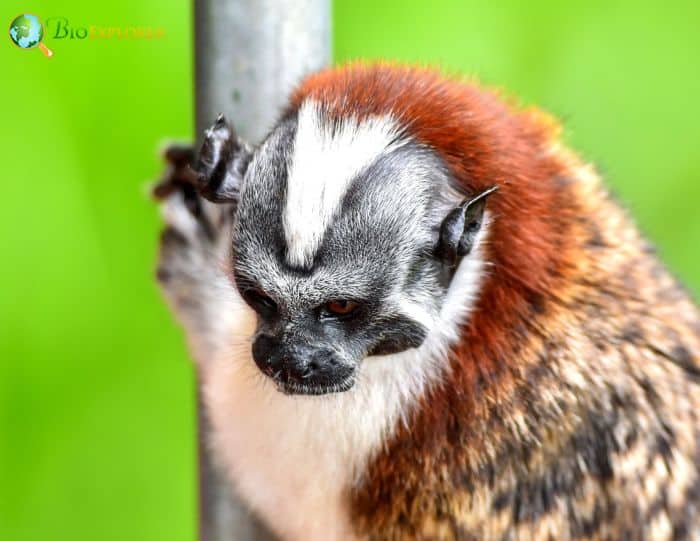 In what may seem like a role reversal in many monkey species, Geoffroy's tamarins are led by the oldest female in a group.
Since females are endowed with much larger suprapubic glands (above the pubic bone), they are more frequently involved in scent marking.
Fighting between males from different groups can result in lacerations, claws torn from toes and fingers, and trauma (e. g., broken tails) sustained when falling to the forest floor from a height of 20 m (66 ft).
They are most active during the day, making them "diurnal" primates.
Although they avoid vertical descents, Geoffroy's tamarins cling vertically to a tree's bark with their claws when feeding on exudates.

Cite This Page