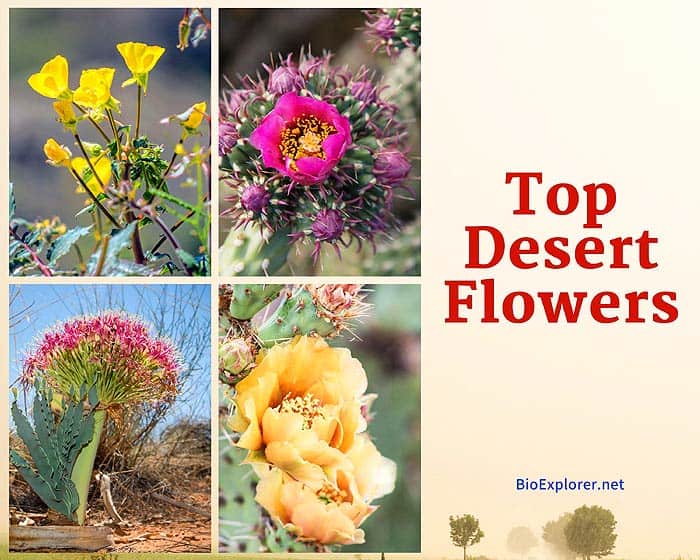 Desert Flowers: Approximately 1/3 of the earth's surface is composed of deserts. A desert is a region or landscape that receives very little precipitation. For this reason, the plants living in the desert must have adaptations to survive.
Despite having prolonged periods without precipitation, severe temperature ranges, dry winds, and low humidity, the beautiful flowers of the desert have learned to survive the harsh environment and continue to bloom and provide colors to the desert.

Different Types of Desert Flowers

All organisms thrive to survive. This is also true with plants living in the desert environment. So, the next time we hear the word "desert", our thoughts must not be limited to the harsh environment, but we must also appreciate the beauty of the desert shrubs, blooms, and other plants that provide life to the desert landscape. They have found unique ways to survive the scarcity, heat, and poor soils.
Cite This Page