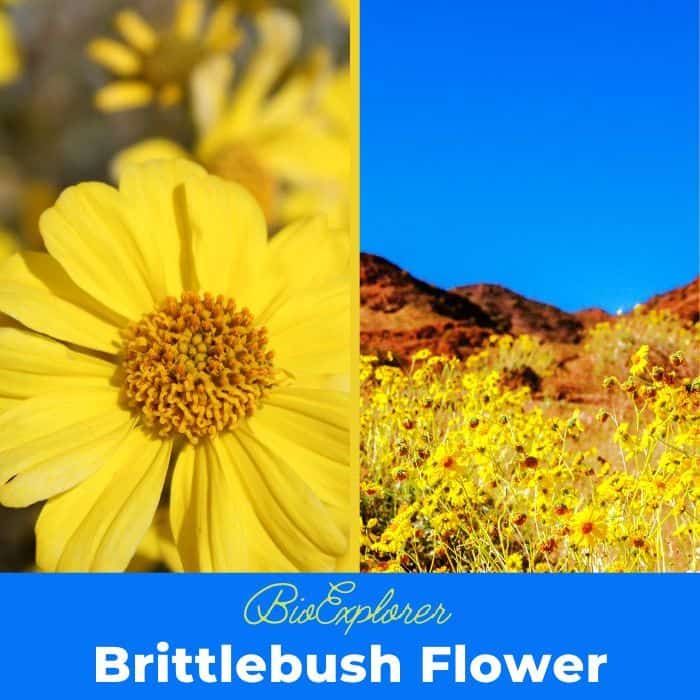 | | | | | |
| --- | --- | --- | --- | --- |
| Plantae | Asterales | Asteraceae | Encelia | Encelia farinosa |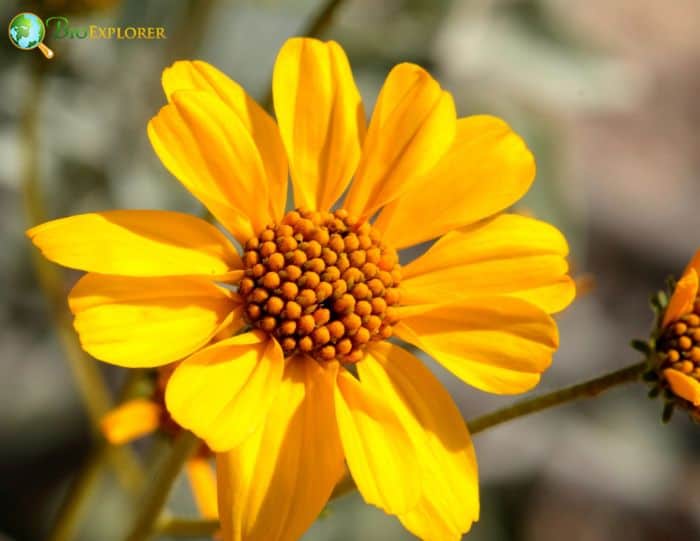 Plant Type: Deciduous, perennial shrub.
Common Names: Brittlebush, Incienso, Goldenhills.
Color: Bright yellow, purple-brown.
Flower Dimensions: The capitula is 1.18- 1.38 inches in diameter.
Flowering Seasons/Months: Winter and spring (March to June).
Deserts with Brittlebush: Mojave, Sonoran.

Brittlebush Flower Characteristics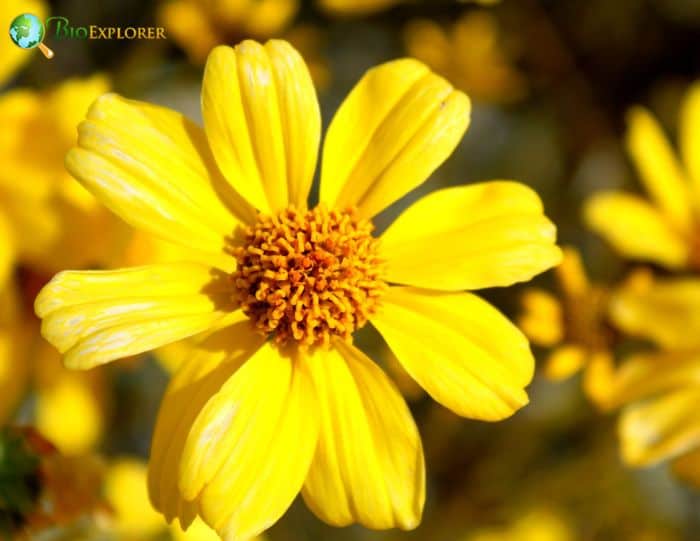 Brittlebush is a common desert shrub under the family Asteraceae. The plant can grow up to 1-5 feet tall and 4 feet wide.
Brittlebush plants have broader leaves at the tip than the base. The fragrant leaves measure 1-4 inches in length. The leaves are alternate and simple.
The stems of the Brittlebush are brittle and fragrant. They are covered with fine white hairs.
The bright yellow flowers are arranged in loose panicles. These flowers are Daisy-like. They are at the and of the stems.
The brittlebushes are more or less limited to places with long periods of limited moisture.

Interesting Facts about Brittlebush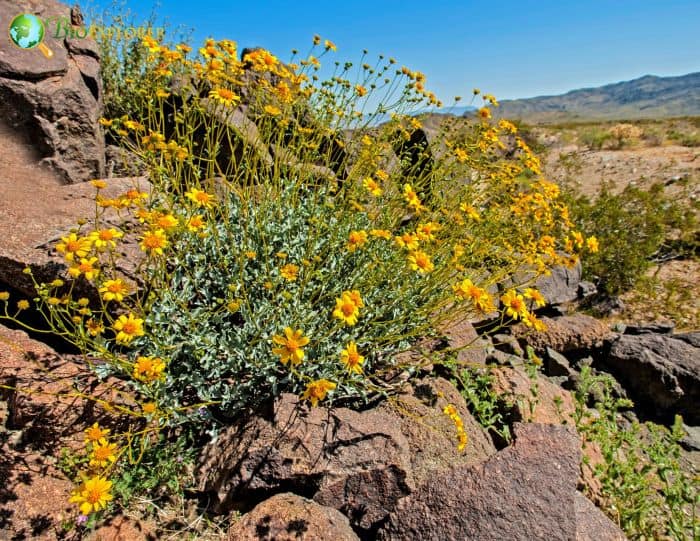 Research showed[1] that the Encelia farinosa intrinsic water-use efficiency manifested strong responses to climate change.
The exudate of the Brittlebush[2] is used by the Arizona Indians as an analgesic, chewing gum, and incense.
Encelia farinosa is also called incienso[3] because the resinous sap is aromatic and is often used as an incense substitute in Mexico.
Encelia farinosa is called Brittlebush[4] because the stem of this species is delicate.
Scientists discovered that the leaves of the Brittle Bush[5] can inhibit the growth of other plants. The scientists developed a new chemical compound to possibly develop a weed killer.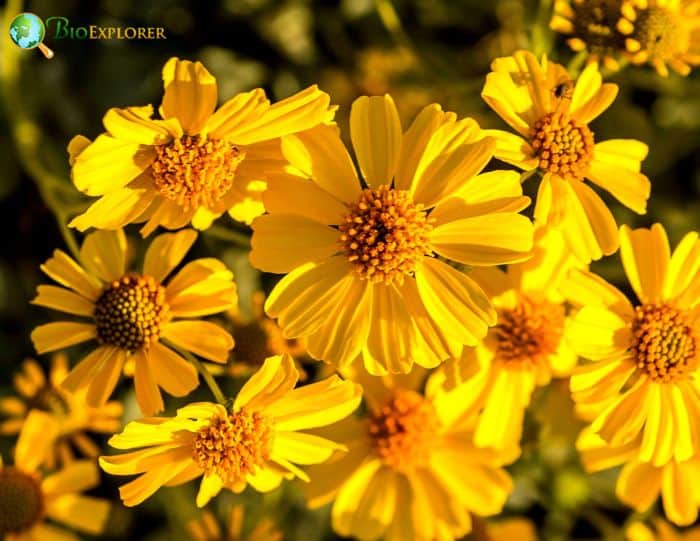 Cite This Page