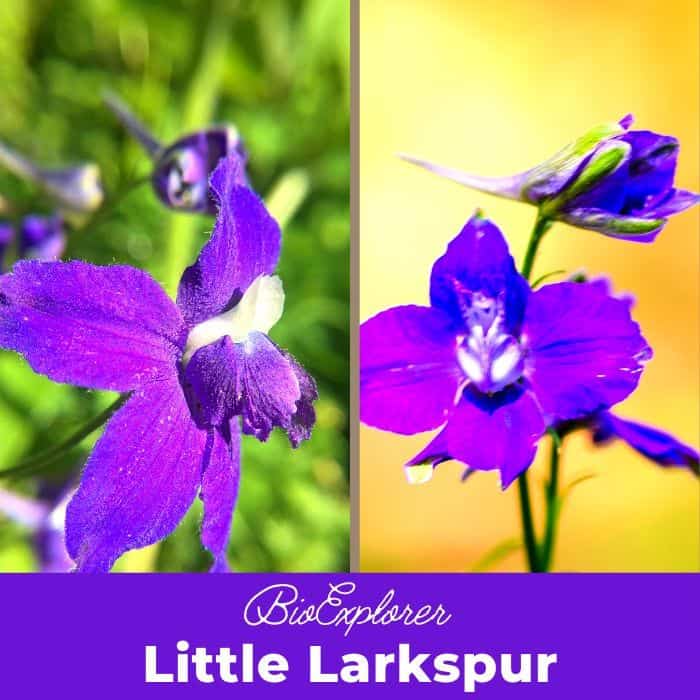 | | | | | |
| --- | --- | --- | --- | --- |
| Plantae | Ranunculales | Ranunculaceae | Delphinium | Delphinium bicolor |
Plant Type: Perennial herb.
Common Names: Flathead Larkspur, Little Larkspur, Low Larkspur, Montane Larkspur.
Color: Deep Blue, Purple-Blue.
Flower Dimensions: The sepals are 0.79 in length. The spur is 0.39-0.79 inches.
Flowering Seasons/Months: Late spring or early summer (May to July).
Desert with Little Larkspur: Great Basin.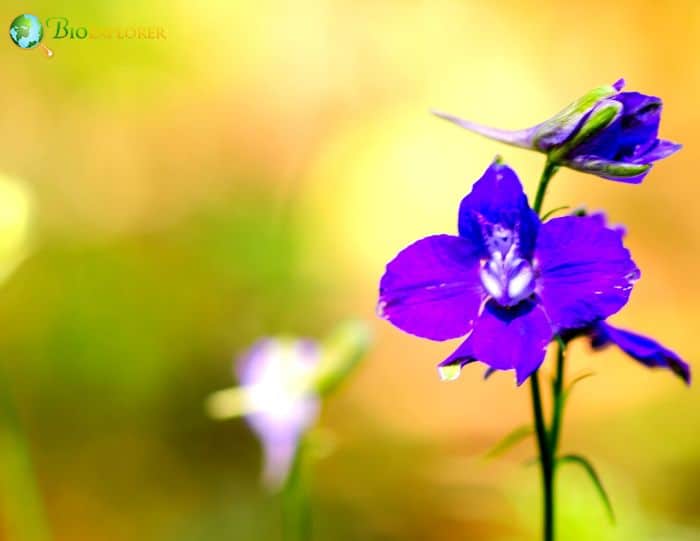 Little Larkspur Flower Characteristics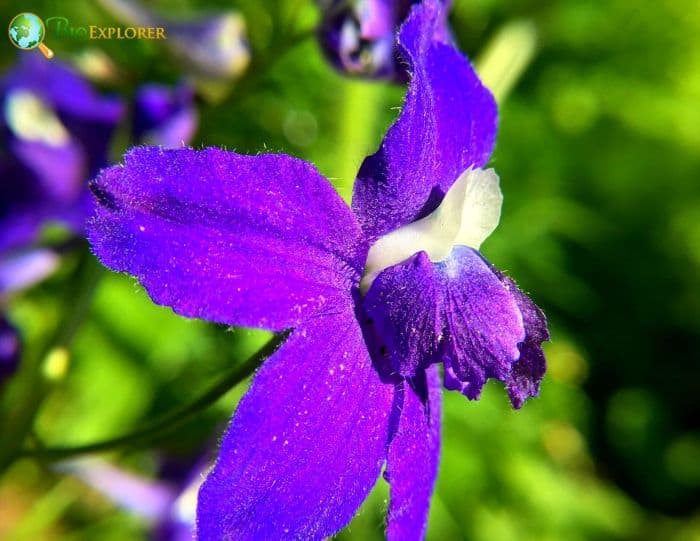 Delphinium bicolor is a perennial plant of the buttercup (Ranunculaceae) family. The stems of the Little Larkspur have a height of 4-24 inches.
The stems of the Delphiniumum bicolor are solitary and green. They are reddish in the base.
Little Larkspur plants have only a few leaves. They are primarily basal. They are petiolate. The leaf blade is round.
The flowers of the Little Larkspur are in spikes of loose clusters. They are made of up to 15 blossoms.
Flowers of Little Larkspur have deep blue lower petals and light blue (with markings) upper petals.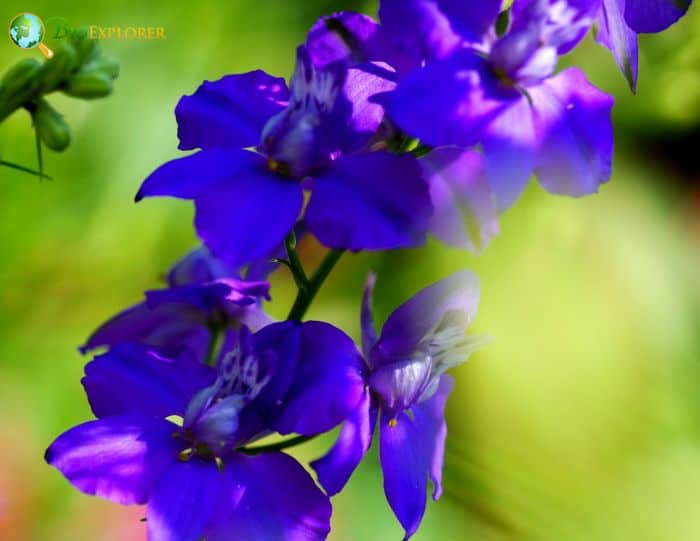 Little Larkspur Facts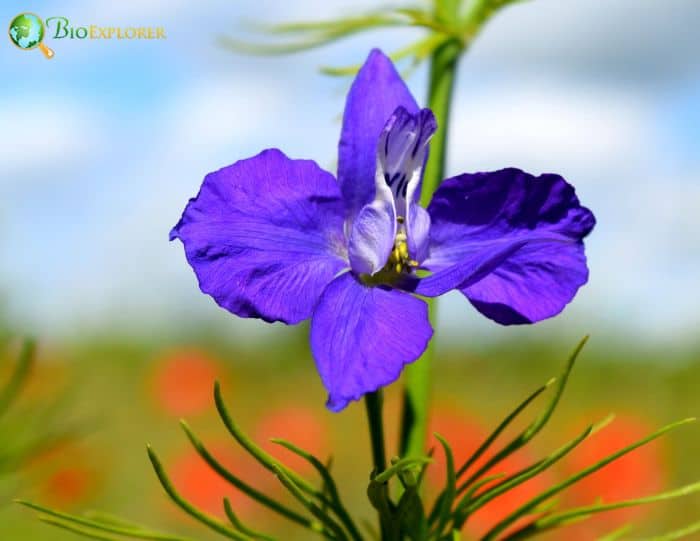 Little Larkspur[1] is highly poisonous to cattle and bison. The Goisiute considered the plant[2] poisonous. According to a study[3], larkspur poisoning in cattle is a serious problem.
Delphinium bicolor and Delphinium glareosum are closely related. However, D. bicolor differs because of the wider-lobed cauline leaves, petal clefts that are shallower, and narrower fruits.
The Little Larkspur plants can absorb toxic substances[4], like herbicides, pesticides, and pollutants.
The word Delphinium is from the Greek word "Delphos" which means dolphin. This description refers to the bud's shape.
The plant is called Larkspur because the flowers have a distinctive spur at the back.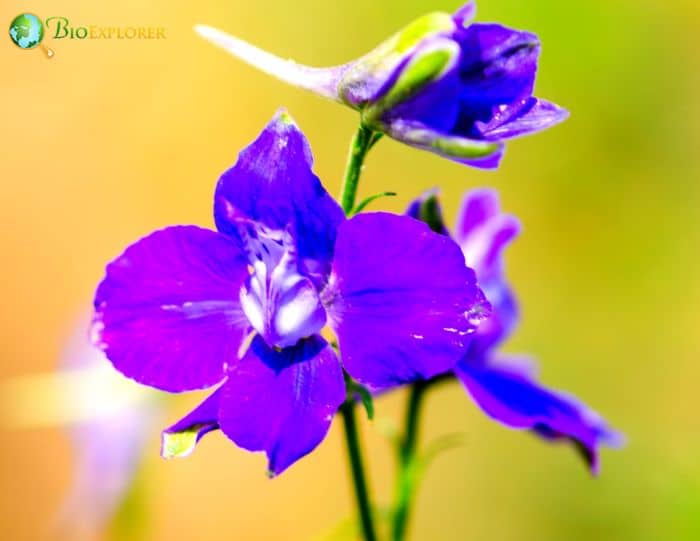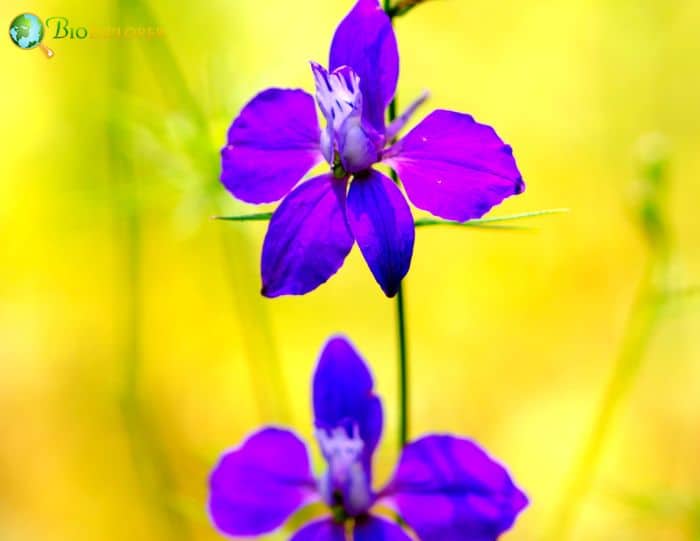 Cite This Page