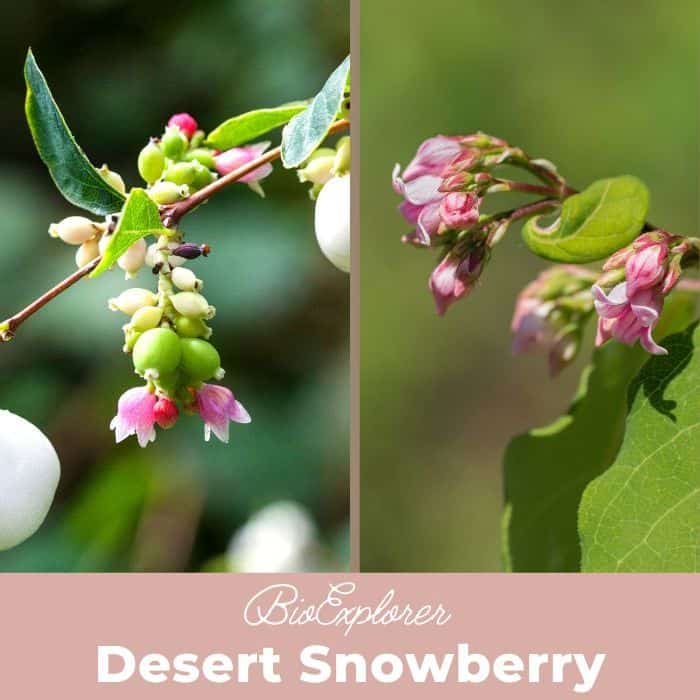 Plant Type: Perennial shrub.
Common Names: Desert Snowberry, Fragrant Snowberry, Long-Flower Snowberry.
Color: Red, pink
Flower Dimensions: 0.6 inches in length.
Flowering Seasons/Months: Spring and summer.
Desert with Desert Snowberry: Chihuahuan.

Desert Snowberry Flower Characteristics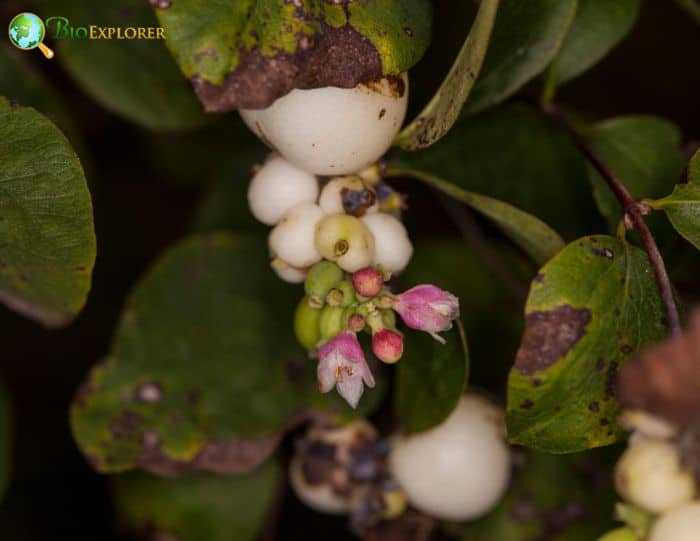 Symphoricarpus longiflora is an erect shrub of the Dipsacales family. It is often found in dry habitats.
The branches of the Desert Snowberry are lined with tiny spines. The bark of the Desert Snowberry is reddish.
The leaves of the Symphoricarpos longiflora are thick and fuzzy. They are lance-shaped with rounded tips. The leaves of the Desert Snowberry are not more than 0.8 inches in length.
The flowers of the Desert Snowberry are fragrant and tubular. These flowers appear singly or in pairs along the leaf axils. Their inflorescence is a raceme. Each flower is made up of 5 pointed lobes.
Both the flowers and the berries of the Desert Snowberry are attractive.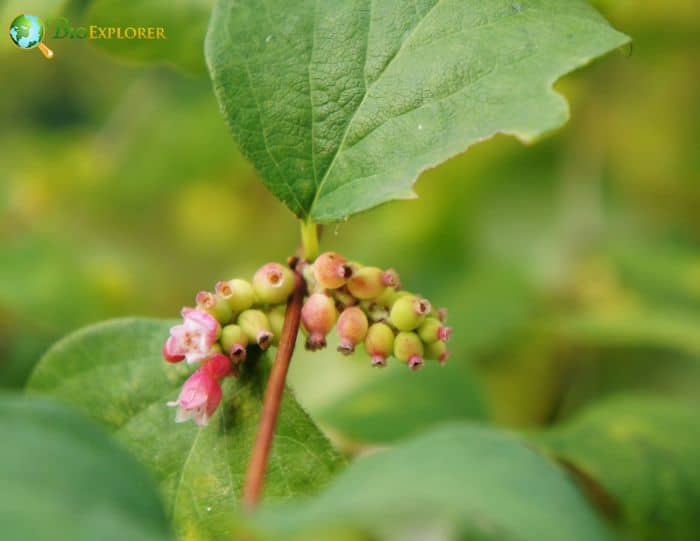 Desert Snowberry Facts
Symphoricarpos longiflora[1] is the only species of the Caprifoliaceae family represented at the Arches National Park.
The genus name "Symchoricarpos"has a Greek origin, "symphorein" and "karpos. " This means "borne together" and "fruit" respectively. This refers to the berries of the plant, which are closely clustered.
The species name of the Desert Snowberry is "longiflorus, " which means "long flower. ".
The Symphoricarpos plants[2] are chiefly grown for their attractive white or pinky-white fruits rather than the flowers.
The Paiute used the Desert Snowberry plant to treat stomach pains and indigestion.[3].

Cite This Page