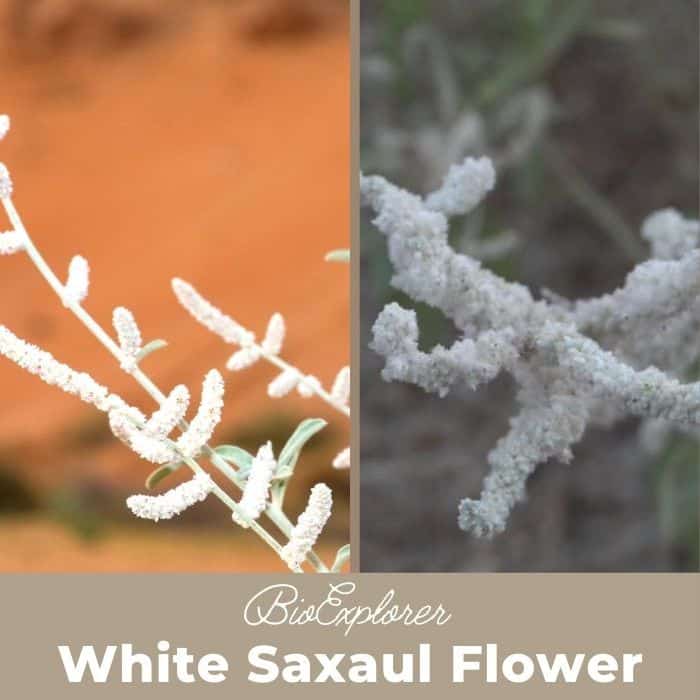 Plant Type: Evergreen bush or Tree.
Common Names: Salt Tree, White Saxual.
Color: Yellow
Flower Dimensions: 0.47 inches.
Flowering Seasons/Months: Summer (Early August to late September).
Desert with White Saxual: Rub' al-Khali.

White Saxaul Flower Characteristics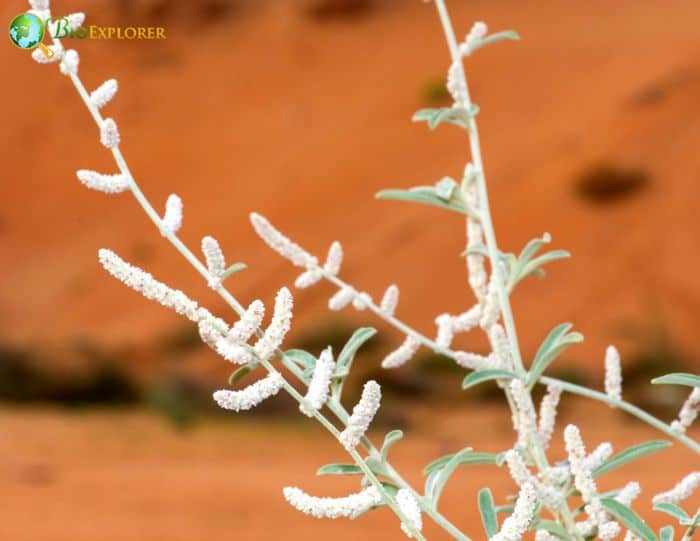 White Saxual is a tap-rooted shrub or small tree that belongs to the Pigweed family. The stem of the White Saxaul is stout and rugged. It has a height of 4.5-5 meters.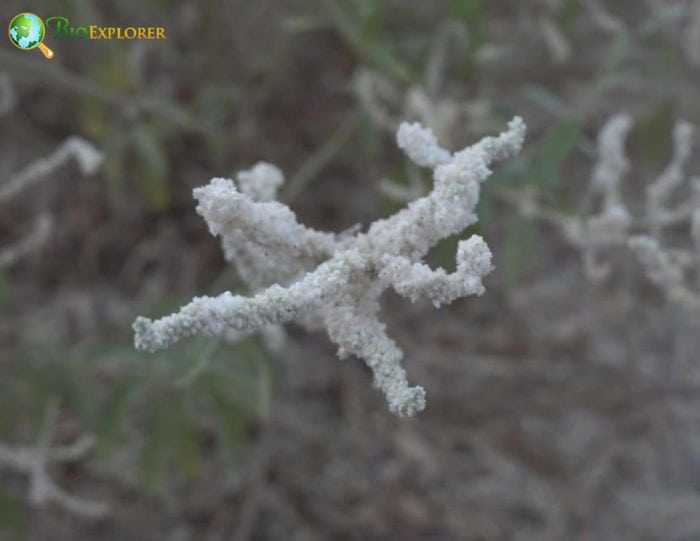 White Saxaul Facts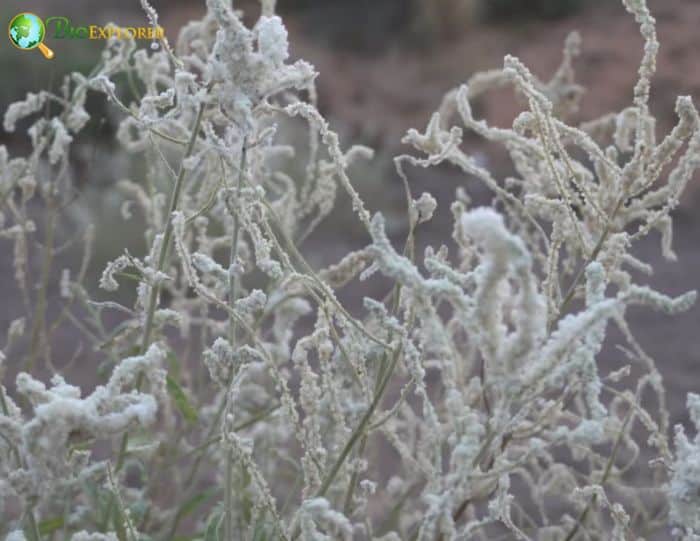 The White Saxaul is called "Ghada" and was often mentioned in classical Arabic poetry.
The branches of the White Saxaul tree have an auto-watering mechanism[1]. It functions for the collection of droplets or moisture from the atmosphere for its survival.
Haloxylon persicum[2] is an essential species in the desert because it stabilizes sand dunes, conserves soil and water, and reduces the desertification rate. In addition, a study[3] stated that H. persicum has biotechnical properties that quantify its role in increasing the soil cohesion of Iran's arid lands.
The White Saxual[4] is an essential species for the nomadic peoples of the Central Asian deserts because drinkable water can be extracted from the spongy, saturated bark of the Tree.
The Haloxylon persicum's wood can produce a green dye. This is used by Turkmenistan's traditional weaver to color their wool yarn and make their attractive carpets.

Cite This Page