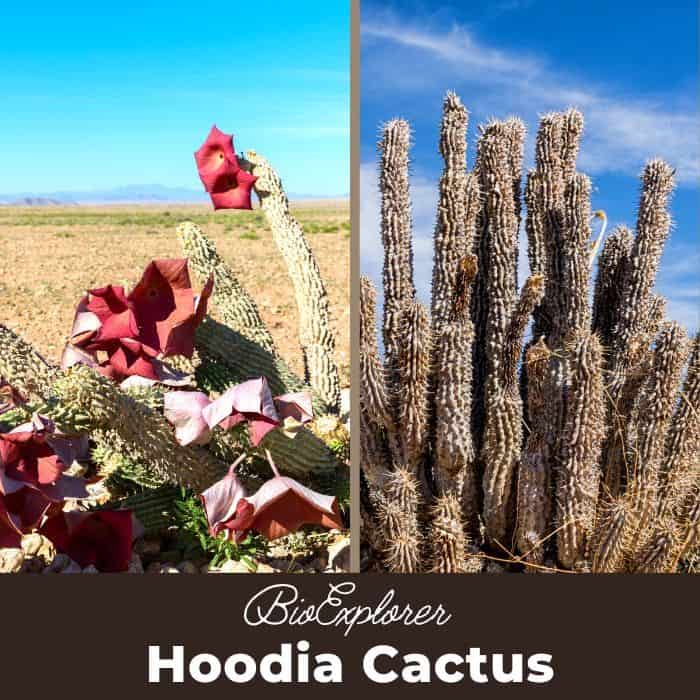 | | | | | |
| --- | --- | --- | --- | --- |
| Plantae | Gentianales | Apocynaceae | Hoodia | Hoodia gordonii |
Plant Type: Spiny succulent.
Common Names: Hoodia Cactus, Bushman's Hat, Bitter Ghaap.
Color: Pale straw, dark maroon.
Flower Dimensions: 2.95 inches in diameter.
Flowering Seasons/Months: Early spring (August to September).
Desert with Hoodia Cactus: Kalahari.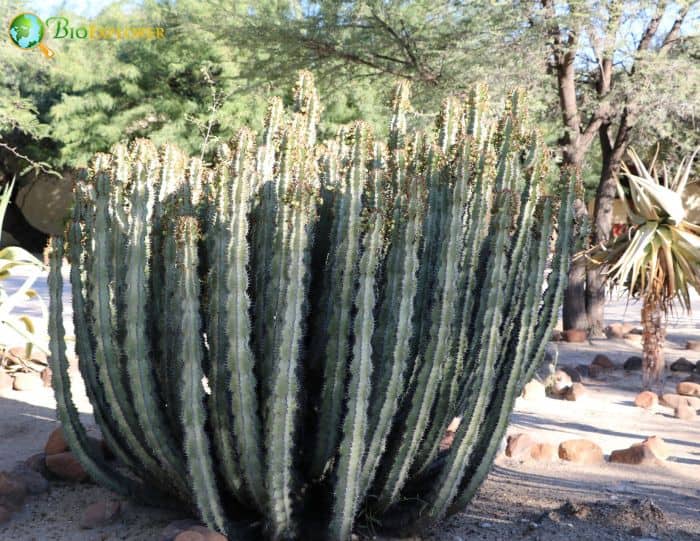 Hoodia Cactus Flower Characteristics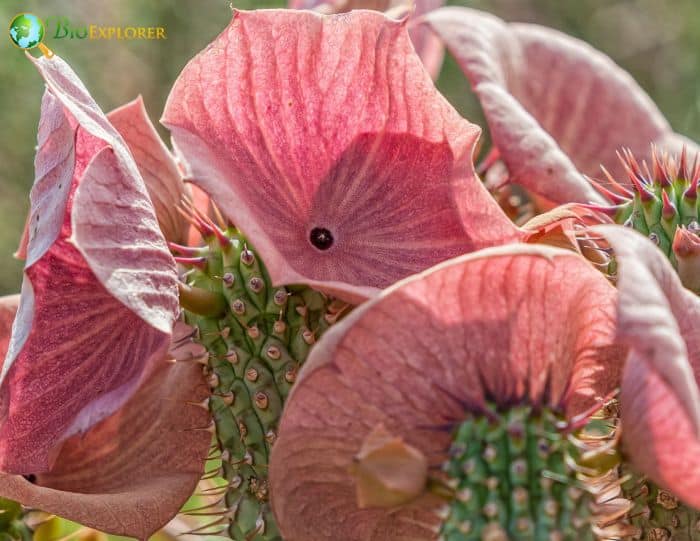 Hoodia cactus is a flowering plant of the family Apocynaceae. It has been called one of the 21st century's wonder plants.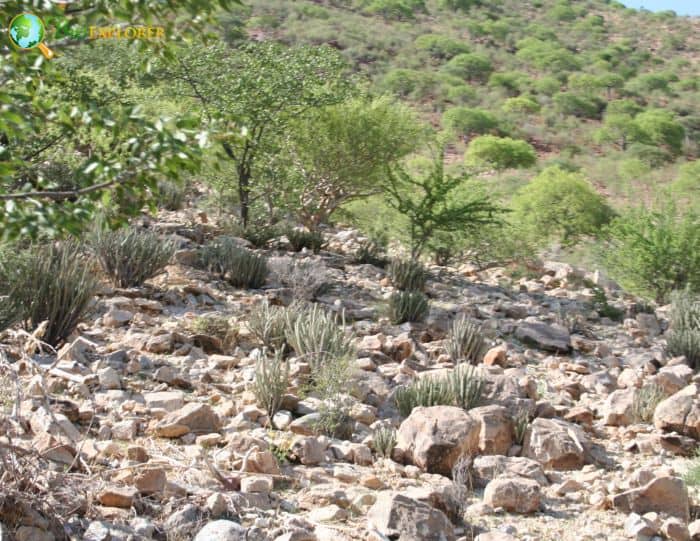 The stems of the Hoodia cactus are fleshy. The thorns cover the stems.
During the early stage, the Hoodia only has 1 stem. The plant starts branching at a later stage. There are as many as 50 individual branches in the mature plants.
The Hoodia cactus is leafless.
The flowers of the Hoodia cactus are freshly-colored. They are found on top of the stems. The flowers of the Hoodia resemble a petunia.
Hoodia flowers are large and emit a carrion-like smell.
The plant's seeds are like small antelope or goat horns.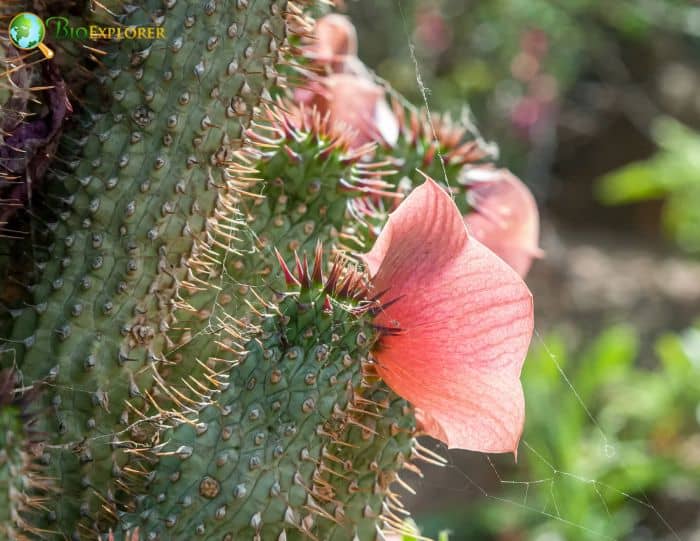 Hoodia Cactus Facts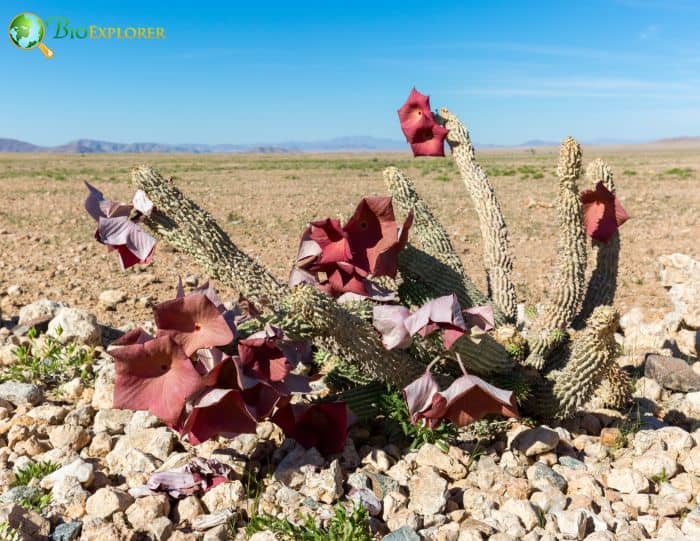 Hoodia gordonii shares many similarities with the cactus, but it does not belong to the cactus family. Instead, the Hoodia cactus belongs to the milkweed family.
Hoodia gordonii is believed to suppress appetite and promote weight loss. Hoodia gordonii[1] is widely sold over the internet and in health food and discount stores as a tablet, capsule, and milk chocolate chews.
In the early 2000s, the Hoodia cactus gained attention because of the anecdotal evidence suggesting that the nomadic hunter-gatherer group from South Korea and Namibia have been eating small pieces of the Hoodia cactus stem to suppress hunger during their long hunts since the 1930s.
Scientists could isolate pregnane glycosides from the aerial parts of the Hoodia plant.[2].
The scientists identified the steroid glycosides from the Hoodia gordonii[3] extracts. They suggested that steroid glycosides can suppress the appetite in animals and humans by activating the bitter receptor.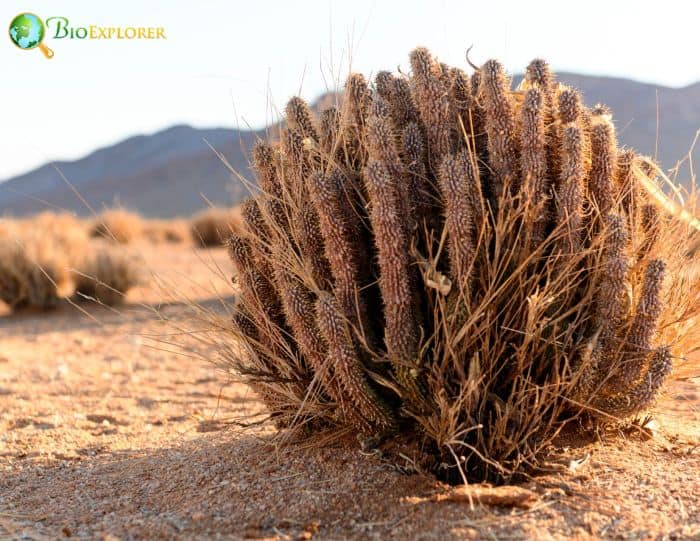 Cite This Page