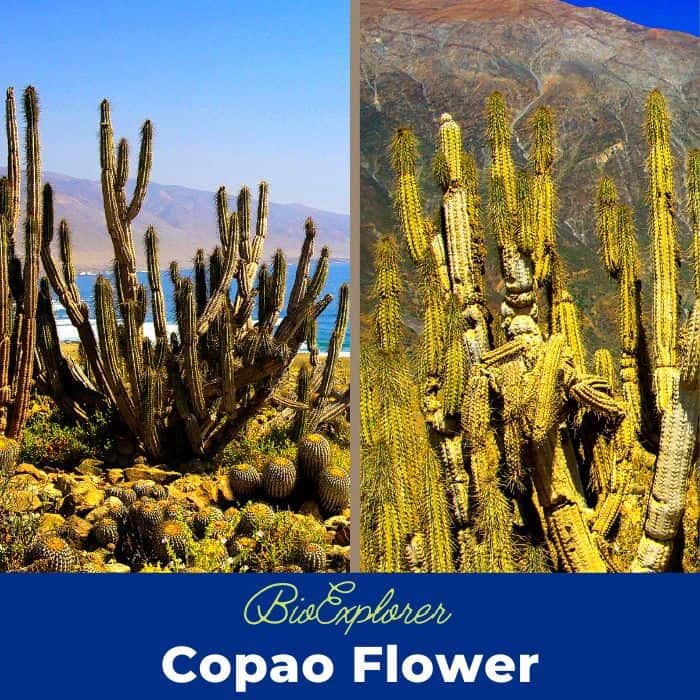 | | | | | |
| --- | --- | --- | --- | --- |
| Plantae | Caryophyllales | Cactaceae | Eulychnia | Eulychnia iquiquensis |
Plant Type: Treelike cactus
Common Names: Copao, Copao de Iquique
Color: White, near white
Flower Dimensions: 2.2-2.6 inches in length
Flowering Seasons/Months: Late spring, early summer, mid-summer
Desert with Copao: Atacama Desert

Copao Flower Characteristics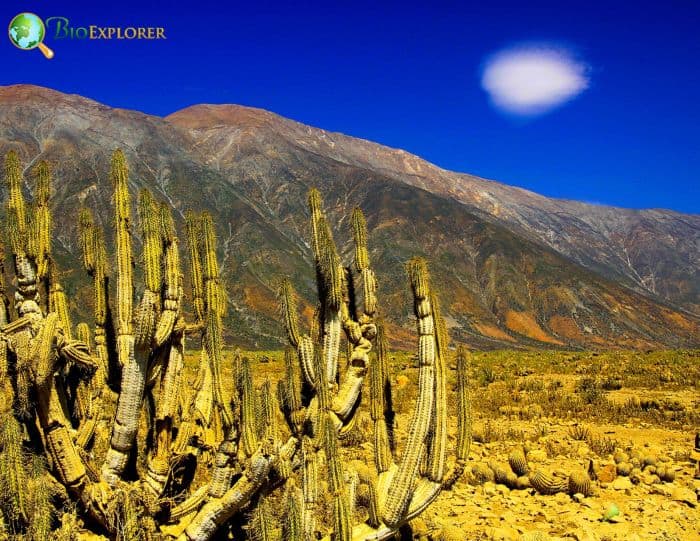 Eulychnia iquiquensis is treelike cactus of the Order Caryophyllales. It is endemic to the northern part of the Atacama Desert.
Copao can grow up to a height of 3 meters. It is pretty spineless below, but Copao is spiny toward the top. The trunk of the Copao is generally short. It is multi-branched.
The areolas of the Eulychnia iquiquensis are covered with white wool.
The white flowers of the Eulychnia iquiquensis are made up of 7-14 petals. The flowers are near the tips of the shoots.
The flower buds are globular and are covered with silky white hairs.
The fruits of the Copao are spherical. They are covered with white wool.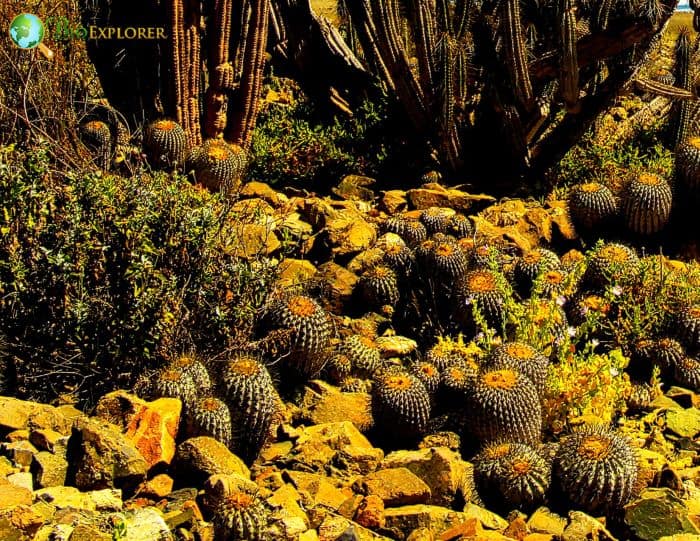 Copao Facts
The genus name Eulychnia[1] is derived from the Greek words (eu and lychnos). Its English translation is "beautiful lamp".
The iquiquensis epithet refers to the Copao plant's location in Iquique.
Copao can survive in temperatures up to 50 degrees Celcius. They are endemic to the driest desert in the World, the Atacama.
The E. iquiquensis[2] species has never been in cultivation and is known only from the original collection made by Carlos Reiche in 1904.
Often, the Copao[3] is born in arid zones where there is no rain for a long time, making it a very special Cactaceae.

Cite This Page