Cell Biology News of 2022: Past news in 2021 was thrilling, with loads of innovation in stem cell research to cellular communication. These news topics focus on various subjects related to cell biology in 2022.
With inventions in molecular tools to design chromosomal segregation machinery, the role of transcription factors (NAC) as a gatekeeper in cell sorting, the role of mitochondria in cellular stress, and other 3D bioprinting tools to opt for therapeutic applications. So, let's glimpse these innovations with a wider view.
Top 15 Cell Biology News of 2022
Here are the top 15 cell biology news and breakthroughs in 2022.
1. Scientists have found a molecular tool that is essential for creating artificial chromosomal segregation machinery (Japan, Dec 2022)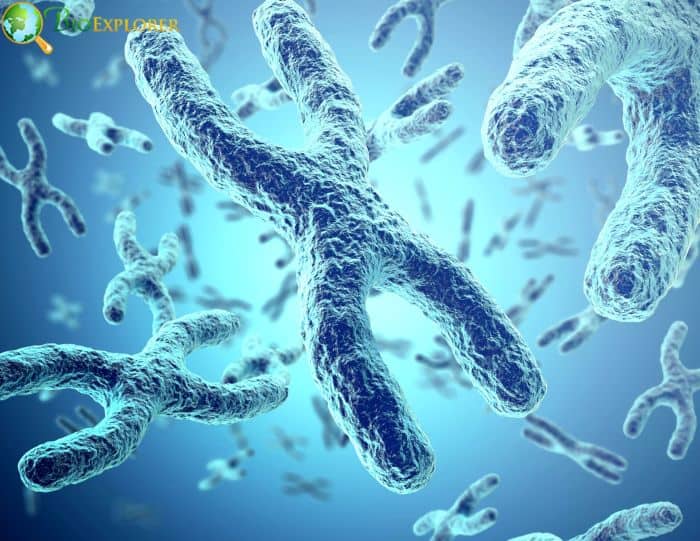 Most organisms undergo cell division with the help of kinesin proteins, which shorten microtubules and pull chromosomes to opposing spindle poles. Fission yeast doesn't have these proteins but still undergoes the same process. According to a recent study, non-kinesin proteins of the TOG/XMAP215 family encourage microtubule shortening in fission yeast through a mechanism known as microtubule catastrophe.
The transporter-opsin-G protein-coupled receptor (TOG) proteins were regarded as traditional microtubule stabilizers, and kinesin was thought to be the sole cause of microtubule shortening for chromosome transport.
The team performth in vitro and in vivo experiments using yeast cells. Fluorescence microscopy was used to take pictures of yeast microtubules, and the effect of Dis1 on microtubule length was investigated.
Images taken at five-second intervals showed that Dis1 encourages microtubule shortening through a process known as microtubule catastrophe, in which growing microtubules abruptly change into a rapidly shortening state.
The molecular device developed in this study can serve as a platform for synthetic chromosome segregation machinery, which could help develop treatments for illnesses brought on by chromosome segregation errors. Alternatively, it could be utilized to create artificial cells that can segregate genetic material into offspring.
Suggested Reading: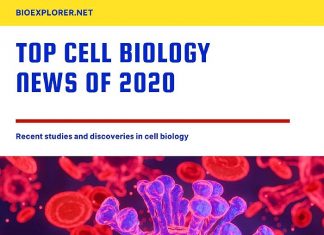 The year 2020 was the time of an unprecedented health crisis. Understanding the inner body workings has become even more crucial than ever. Here are top 10 cell biology of 2020.

2. Researchers unfold a twenty-five-year-old mystery on the mechanism as to how proteins in cells get sorted (Germany, Feb 2022)

3. Scientists define the mechanism of how mitochondria report stress response (Germany, April 2022)

4. In cancer cells, RNA molecules regulate the repair of human DNA (Sweden, Feb 2022)

5. A recent study reveals the reason behind the failure of In vitro fertilization embryos (USA, July 2022)

6. A new type of cell in the human lung is capable of regeneration (USA, April 2022)

7. Researchers discover a gene that permits beta cells to communicate with one another, assisting the pancreas to secrete insulin in response to glucose (Germany, Nov 2022)

8. Researchers create a "prodrug" that targets glutamine, which cancer cells crave heavily while sparing healthy cells unharmed (USA, Nov 2022)

9. Researchers unveil a novel method for treating aggressive cancer (USA, Feb 2022)

10. Scientists discovered the mechanisms as to how the fat cells help combat acne (USA, Feb 2022)

11. TANGO2 (Transport and Golgi Organization 2 Homolog. is the focus of research on the iron-rich blood molecule (USA, Oct 2022)

12. Researchers found unique defenses against infections and malignancies are provided by immune cells that are embedded in tissues (USA, June 2022)

13. Researchers have developed constructs that resemble tissues and are capable of regulated, sophisticated shape modification (USA, March 2022)

14. Scientists designed a new toolkit to develop safe and efficient therapeutic cells (USA, April 2022)

15. Scientists found a novel cell treatment strategy, tumors significantly diminish (USA, January 2022)

This 2022 news series on cell biology gives us a detailed overview of the recent advancements. Commencing with the construction of chromosomal segregation machinery to treat illness, the role of cell organelle mitochondria in combating stress response in cells, the contribution of RNA in DNA damage cells, the tiny chemical PROTAC targets cMyc and EZH2 in cancer cells at the same time, the role fattyose cells in therapeutic applications in acne, 3D-bio printed technique to use for cellular therapy. Thus, these key findings will show the path for more exciting news in 2023.

Cite This Page