The current discoveries in botany show that Plant Science is actually thriving now. There are now new, unusual plants discovered, and specific molecular aspects of plant phylogenetic relationships are seemed to get solved. In addition, botanists start to understand the complex relationships between plants, climate, and metabolites at transcriptomics, proteomics, and metabolomics levels.
Research has also shown that our crops may have lost something crucial for successful growth – and we need to use modern technologies to combat this situation.
Let's look at the recent findings that aim towards agronomic impacts, climate change, and solving phylogenetic mysteries of various land plants with their economic significance.
Top Botany News of 2021
1. Scientists warn about the threat imposed on Cape primroses due to copper mining (UK, May-2021)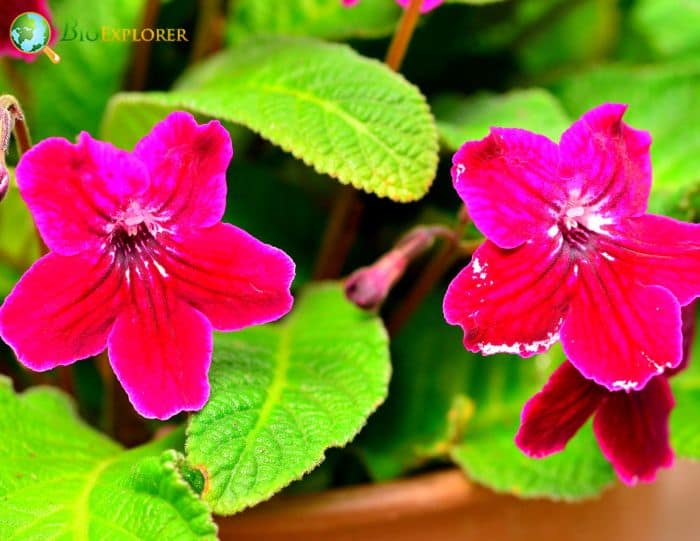 Cape primroses (in the genus Streptocarpus) are commonly cultivated as ornamental plants. Still, when grown in wild conditions, they are highly vulnerable due to anthropogenic activities. In addition, they are almost on the verge of extinction due to copper mining. Streptocarpusfalls under the family Gesneriaceae, which is considered an economically important ornamental plant group with other significant members, all of which are herbaceous perennials known for the beauty of their flowers.
New species of Cape primroses (Streptocarpus sp.) are reported to be found in the Democratic Republic of Congo. Among the five new species documented by Kew scientists, Streptocarpus malachiticola from Katanga in Congo. As the name suggests, these species have the affinity to grow in malachite ore-rich (i. e., an ore of copper) regions. Unfortunately, global demands for copper for electrical wiring with the increase in copper prices lead to regular ore extraction processes from mines to ruthless destruction of these plant species and is now assessed as Endangered under Red List criteria as proposed by International Union for Conservation of Nature (IUCN). In addition, commercial varieties may be obtained through hybridization and mutation breeding with these wild species, which are reported to be at risk of extinction.
Commercial cultivars of Cape primroses are essential. Thus, this can be treated as a final call to find more unknown species, name them and hopefully protect them before they become globally extinct.

2. Miracle microbial molecule that slows down the plant aging process (UK, Sep-2021)

3. Biologists unlock the secret contribution of forests in climate change (USA, Feb-2021)

4. Long-running debate over photosynthesis is resolved by scientists' findings (UK, Feb 2021)

5. New Species Found by Researchers in Critically Endangered Ecosystem (USA, Aug 2021)

6. Scientists decode 50-year-old puzzle behind plant growth (USA, Nov-2021)

7. The defensive machinery of plant roots (Switzerland, Sept-2021)

8. Root flavonoids are linked to improving association with Arbuscular mycorrhizal fungi, AMF (USA, Jan-2021)

9. Rare fossil of seeds emerging from a pinecone wrapped in amber (USA, Nov 2021)

10. Botanists have discovered that having more duplication of a gene makes it simpler to identify the gene that can handle a problem (Czech, Dec 2021)

11. Dynamic Flux of carbohydrate level prepare the northern trees during winter (USA, July 2021)

12. Seed coat of the closest relative of angiosperm Gnetum sp. unravels the evolution of fruiting plants (USA, Aug 2021)

13. Apomixis contributes to the invasion potential of this alien Asteraceae species (China, April 2021)

14. Scientists trace the molecular evolutionary patterns of Vitamin C biosynthesis in plants (China, Jan 2021)

15. Climate change drastically affects the biological clock in forest cover (USA, Jan 2021)

Suggested Reading:
Thus, these botanical news give us a deep insight into our latest advancement in botany and plant science related to the evolutionary aspect, conservation of endemic species, global warming, and the mechanism to fight against it. Plant immune response and its role by revoking specific secondary metabolites and triggering plant defense response against biotic and abiotic stress. Looking forward to more interesting findings in 2022.

Cite This Page