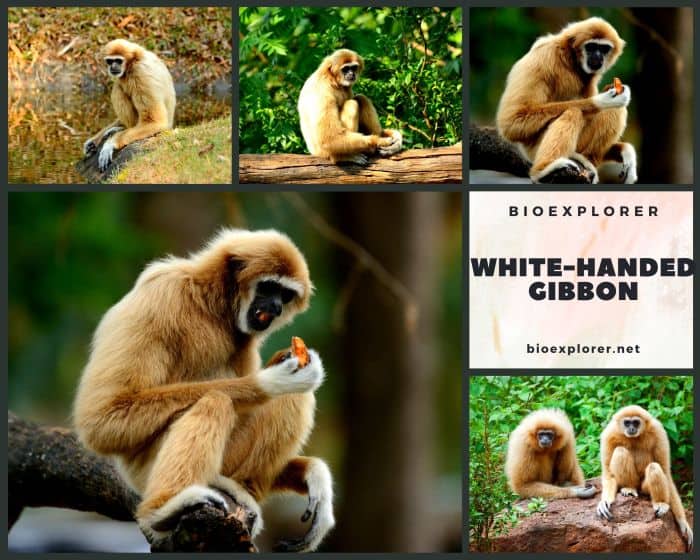 | | | | | |
| --- | --- | --- | --- | --- |
| Animalia | Primates | Hylobatidae | Hylobates | Hylobates lar |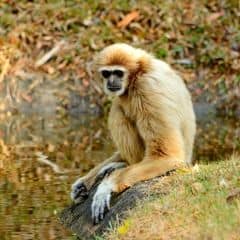 Common Names: Lar Gibbon, White-handed Gibbon
Taxonomy Classification Year: 1771
Monkey Size: 42.0 to 58.4 cm (16.54 to 22.99 in)
Skin Color(s): Gray, black, brown
Habitat: Forest, rainforest
Diet: Omnivorous

Lar Gibbon Distribution

Lar Gibbon Characteristics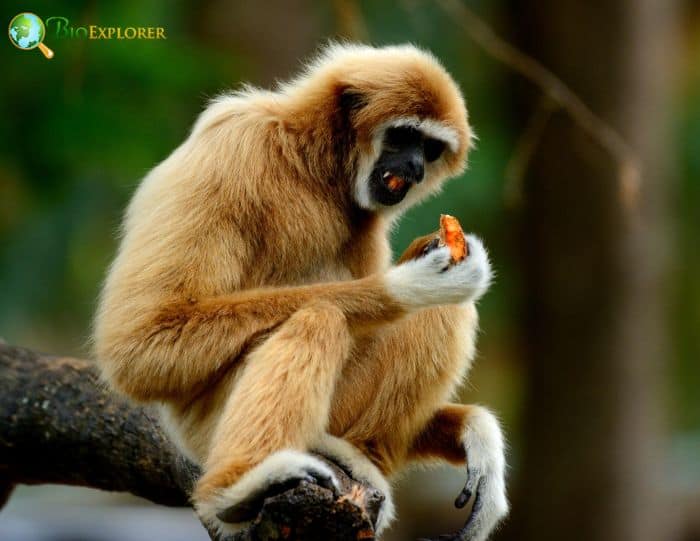 The lar gibbon[1] (Hylobates lar), also called the white-handed gibbon, is another endangered mammal in the gibbon family, Hylobatidae.
It is among the best-known gibbons and is occasionally kept in captivity. Lar gibbons have a two-tone coat.
They sport a dark coat that ranges from gray to black to tan or a light coat from light cream to tan.
The bare face is encircled by a very short white or light-colored fur ring, and the hands and feet are white.
Their elongated forelimbs, feet, and hands are used in their unique brachiation adaptations, which is their primary mode of locomotion through the treetops.
Lar gibbons do not have a tail. Male species measure 43.5 to 58.4 cm, and female species 42 to 58 cm. Males weigh from 5 to 7.6 kg and females from 4.4 to 6.8 kg.

What Do Lar Gibbons Eat?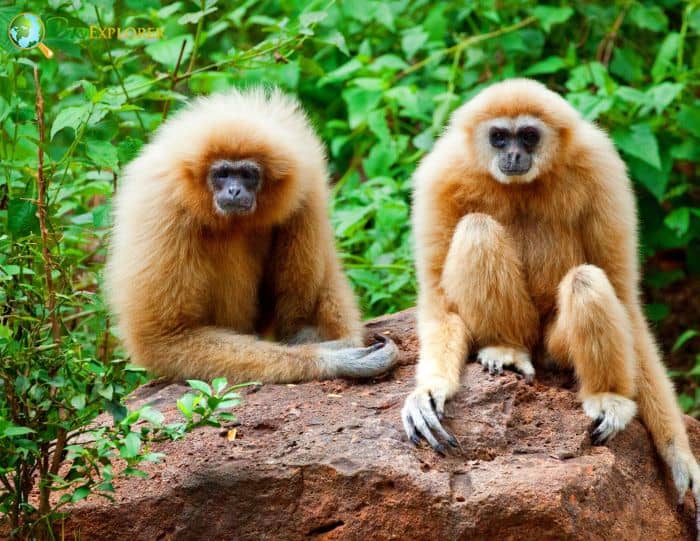 Being omnivorous, the Lar Gibbon consumes these plant sources[¶]:
Weeping Fig (Ficus benjamina).
Council Tree (Ficus altissima).
Monkey Jack (Artocarpus rigidus).
Pulasan (Nephelium lappaceum)
Clustertree (Ficus racemosa)
Oriental Trema (Trema orientalis).
Cowa Fruit (Garcinia cowa).
Myrobalan (Terminalia bellirica)
Javanese Treebine (Cissus nodosa).
Brown-Woolly Fig (Ficus drupacea).
Argus Pheasant Tree (Dracontomelon dao).
Fig (Ficus)
Ilang-Ilang (Cananga odorata)
Bishopwood (Bischofia javanica)
Jacareuba (Calophyllum brasiliense)
Langsat (Lansium domesticum)

Lar Gibbon Facts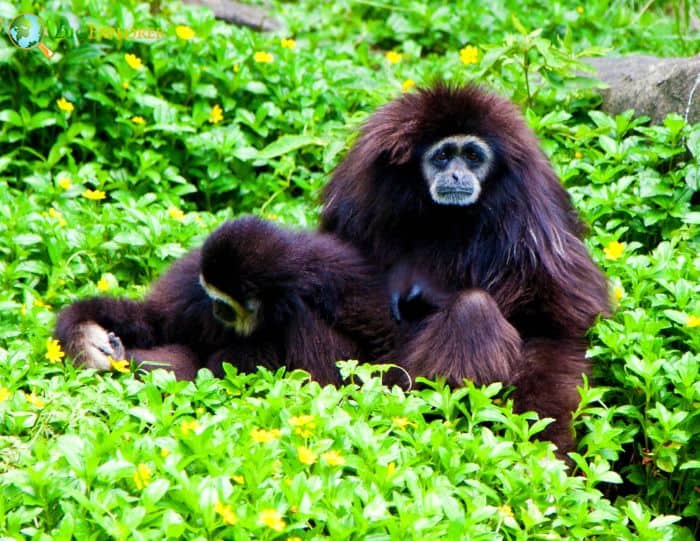 Home territories are defended in encounters between groups and areas where domains overlap.
Lar gibbons use vocalization for intra-specific communication. Normal duets are based on territoriality, signaling nearby groups that pose a threat.
These gibbons are auto- and allo-grooming animals. On average, they spend 10 hours per day allo-grooming.
Lar gibbons communicate with conceptual songs, which are combinations of solos and/or duets performed by closely related pairs.
Although this species is very mobile, it does not gain security during this fixed period as it may fall asleep and not wake up until a predator is upon them.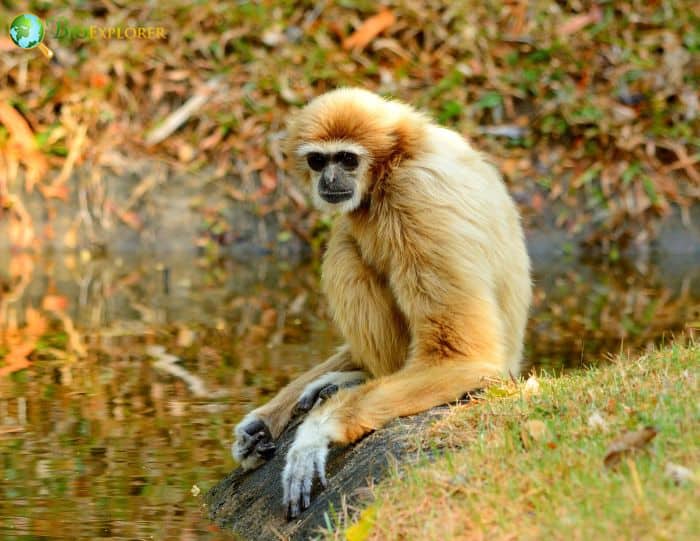 Cite This Page