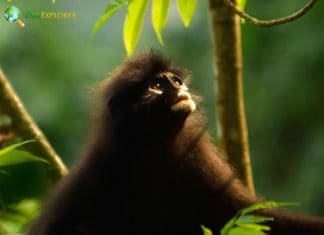 Species Name: Presbytis femoralis
The Banded langur, also known as the Raffles' banded langur or banded leaf monkey, is a primate species in the Cercopithecidae family. Like other Colobin monkeys, whose young typically have lighter-colored fur than adults, Banded langur infants have white or tan fur until it darkens around 6 months.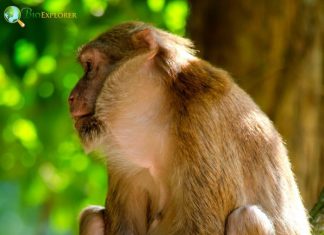 Species Name: Macaca assamensis
The Assam macaque, also known as Assamese macaque, is a macaque of the Old-World monkey family endemic to South and Southeast Asia. Assam is another state in India. Eating everything from fruits to 55 types of flowers, leaves, seeds, and bark, these macaque monkeys adapt their diet to suit their habitat.