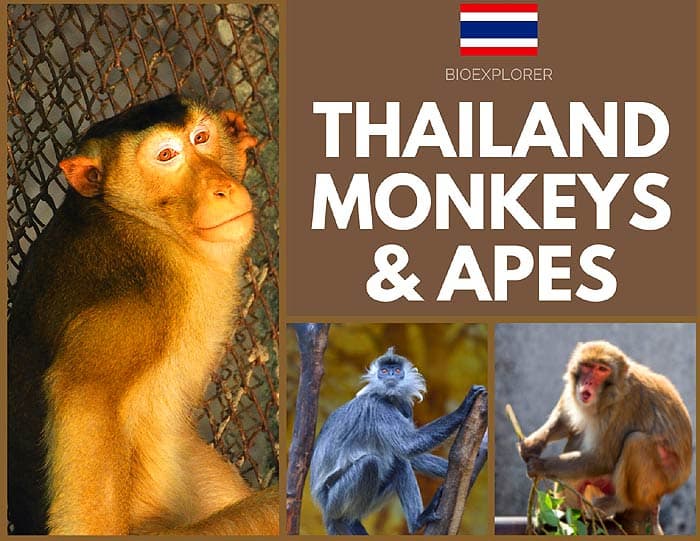 Thailand, officially known as the Kingdom of Thailand, is a Southeast Asian country located above the equator. The nation's economy is significantly backed by the agriculture and tourism industries.
Thailand is home to 13 species of monkeys, though none of them are endemic to the country; quite a few can be found across Southern Asia.
Interestingly, the Thai city of Lopburi annually holds an official Monkey Buffet Festival during which thousands of long-tailed macaques (Macaca fascicularis) are given an abundance of fruits and vegetables to feast on[1].
In addition to attracting tourists, this event is a way for city locals to honor monkeys, considered sacred animals in Thai Other examples of common monkey species in Thailand include the Indochinese silvered langur (Trachypithecus germaini), the northern pig-tailed macaque (Macaca leonina) and the rhesus Monkey (Macaca mulatta).

Thailand Monkeys
Cite This Page