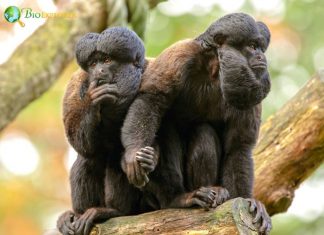 Species Name: Chiropotes satanas
The black-bearded saki is a species of bearded saki, a species of New World monkey, one of the five remaining monkeys of its kind. Another striking feature is its signature beards. This species prefers primary rainforest, where lush tree canopies provide a relatively safe area out of sight and out of reach of several predators.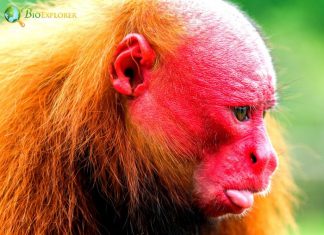 Species Name: Cacajao ayresi
The Aracá uakari, also called the Ayres black uakari, is a newly described monkey species endemic to the northwestern Brazilian Amazon. The species was found by Jean-Philippe Boubli of the University of Auckland after following local Yanomamo Indians on their hunts along the Aracá River, a northern tributary of the Negro River.