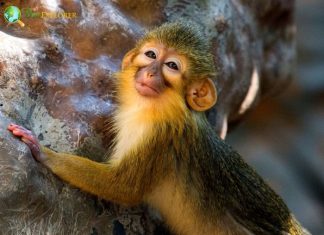 Species Name: Miopithecus talapoin
Also known as the Southern talapoin, Angolan talapoin is a primate species in the Cercopithecidae family. Tail color varies from grayish-black to brownish-black above and is yellow or yellowish-gray below. The Angolan talapoin monkeys are among the smallest species of Old-World monkeys.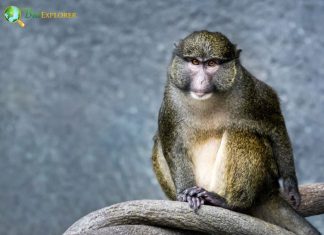 Species Name: Allenopithecus nigroviridis
Allen's swamp monkeys are small, stocky monkeys with gray to brown fur and long tails. These highly social primates live in the swamp forests of central Africa, where they mostly spend their time in the trees. It was named after Joel Asaph Allen, an American zoologist.