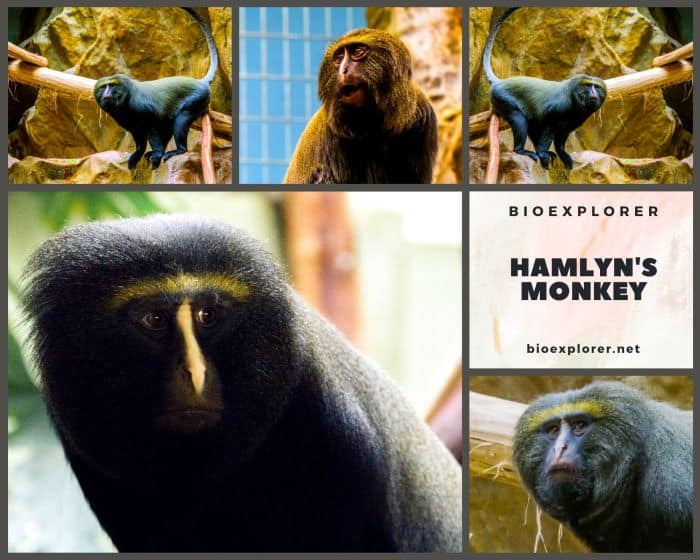 | | | | | |
| --- | --- | --- | --- | --- |
| Animalia | Primates | Cercopithecidae | Cercopithecus | Cercopithecus hamlyni |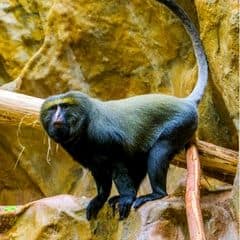 Common Name: Hamlyn's Monkey
Taxonomy Classification Year: 1907
Monkey Size: 40 to 65 cm (15.75 to 25.6 in)
Skin Color(s): Olive gray and black
Habitat: Rainforest
Diet: Herbivorous
Native Countries: Democratic Republic of Congo

Hamlyn's Monkey Distribution

Hamlyn's Monkey Characteristics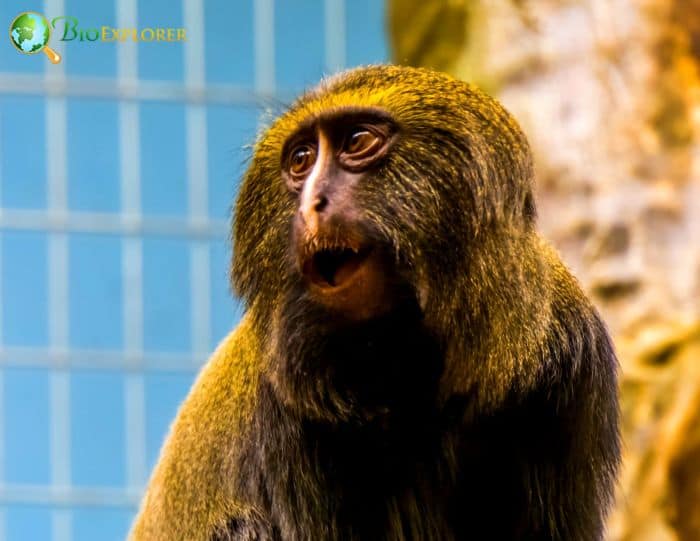 The Hamlyn's monkey[1] (Cercopithecus hamlyni), also called the owl-faced monkey, is an Old World monkey inhabiting the Congo's bamboo and primary rain forests.
The fur of an adult Cercopithecus hamlyni is black and olive-gray. The fur is darker on the lower abdomen, hind legs, and arms.
An olive-gray tint appears on the backs of adults. Their almost monotonous fur makes them almost invisible to predators.
The fur of these animals is long, thick, and delicate. However, the face of an adult Hamlyn's monkey is its most distinctive feature.
These primates have a horizontal stripe across the forehead and a vertical stripe from the center of the forehead to the lip area.
These two bands vary in color from creamy yellow to white, forming a T-shaped facial marking.

What Eats Hamlyn's Monkey?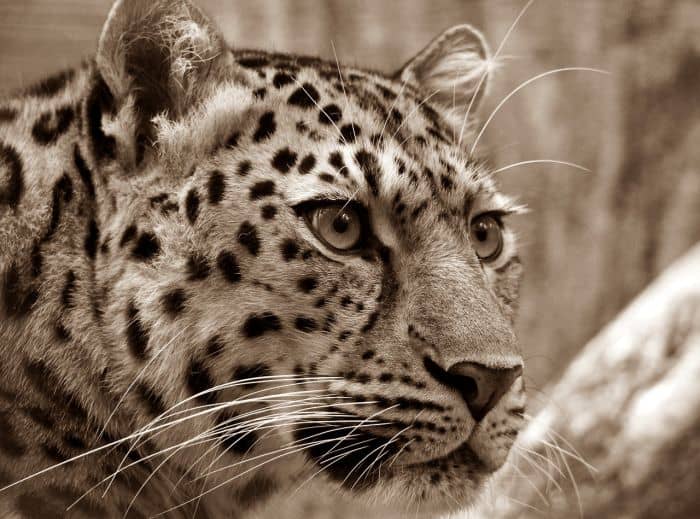 In the wild, Leopards (Panthera pardus) predate on Hamlyn's Monkeys[§].

Hamlyn's Monkey Facts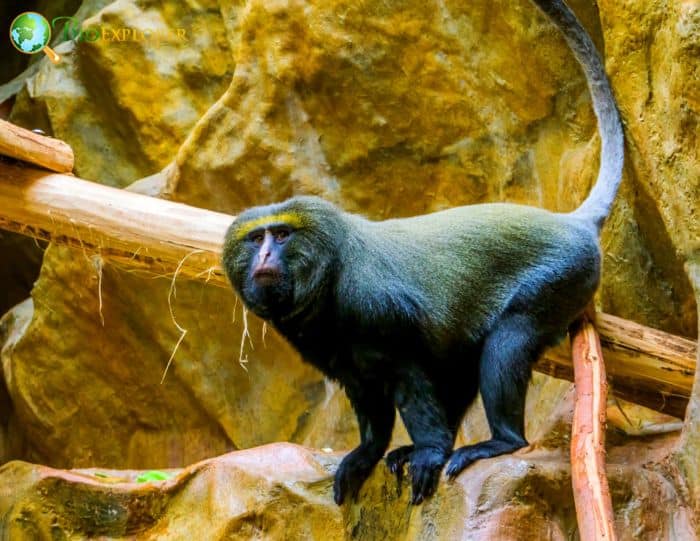 Hamlyn's monkeys have unique feet and hands in elongated phalanges. These allow them a firm grip, a practical adaptation for traveling on wet bamboo.
Adult male and female species have bare, blue-skinned genital regions and buttocks.
They live in groups of fewer than 10 individuals. Within these small groups, there is only a dominant male species.
Hamlyn's monkeys mark their territory with their scent to maintain their home range.
Vocal communication is an orientation guide and source of belonging in this dense habitat.

Cite This Page