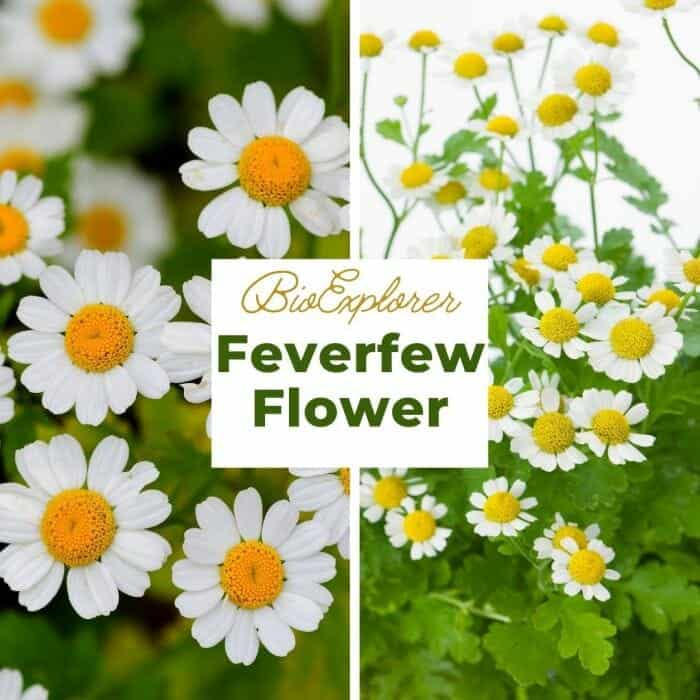 With its yellow tubular and white ligulate blooms, Feverfew is evocative of chamomile, which also belongs to the Asteraceae family. Feverfew is native to Western Himalayas, Central Asia, and Southeast Europe.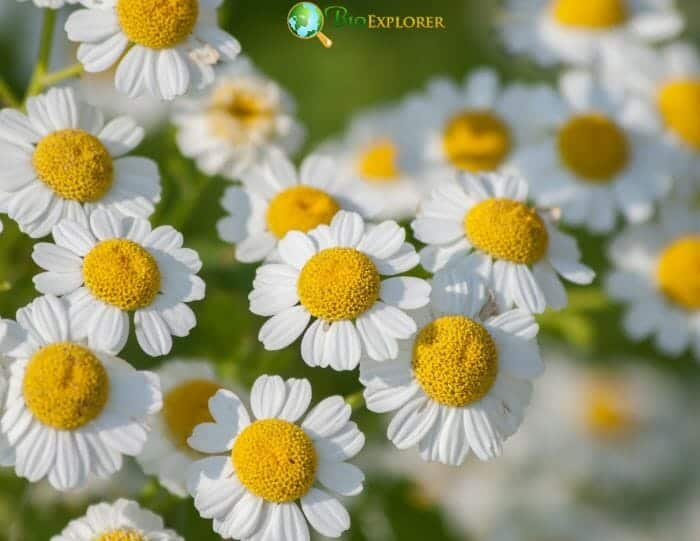 [shemedia_ad type="medrec"]
Feverfew (Tanacetum parthenium) belongs to the Asteraceae family, which is distantly related to plants such as Dandelion or chamomile. In the narrowest classification, Feverfew belongs to the genus of tansy (Tanacetum), including around 150 species[1].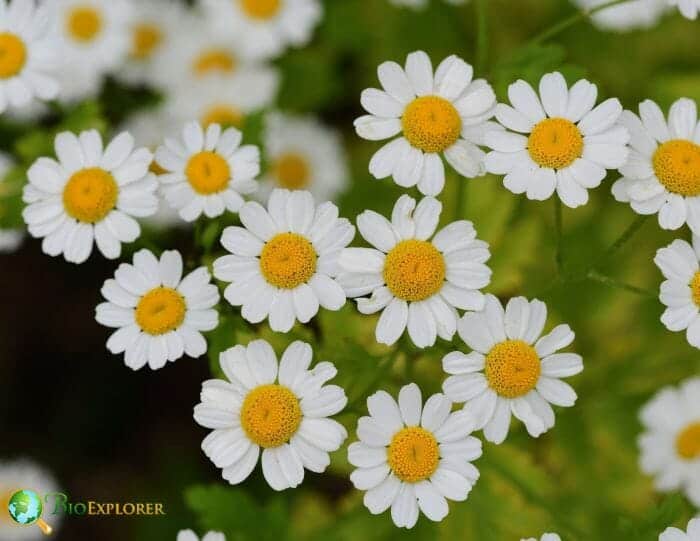 Common names include Wild Chamomile, Pellitory, Pale Maids, Mid Summer Daisy, Manzanilla, Altamiza, and Maids.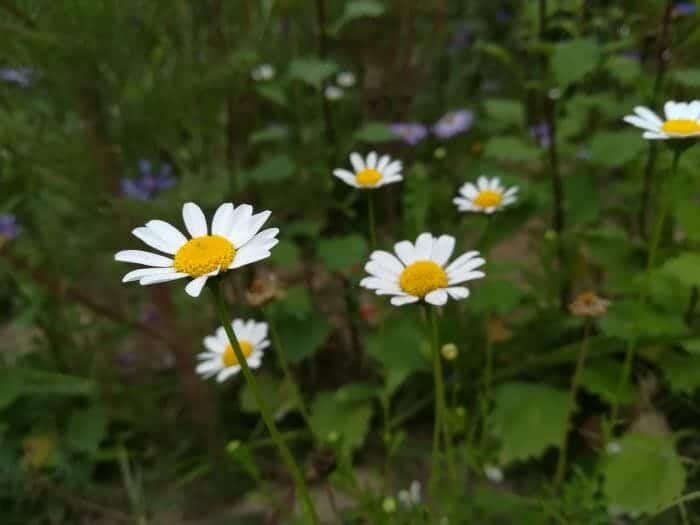 Feverfew is a perennial plant that can grow to a height of 10 to 36 inches (25 to 90 cm). The plant gives off a strong aromatic smell because of the plethora of essential oils. Feverfew forms light green to olive leaves that are pinnate and serrated into a rounded shape.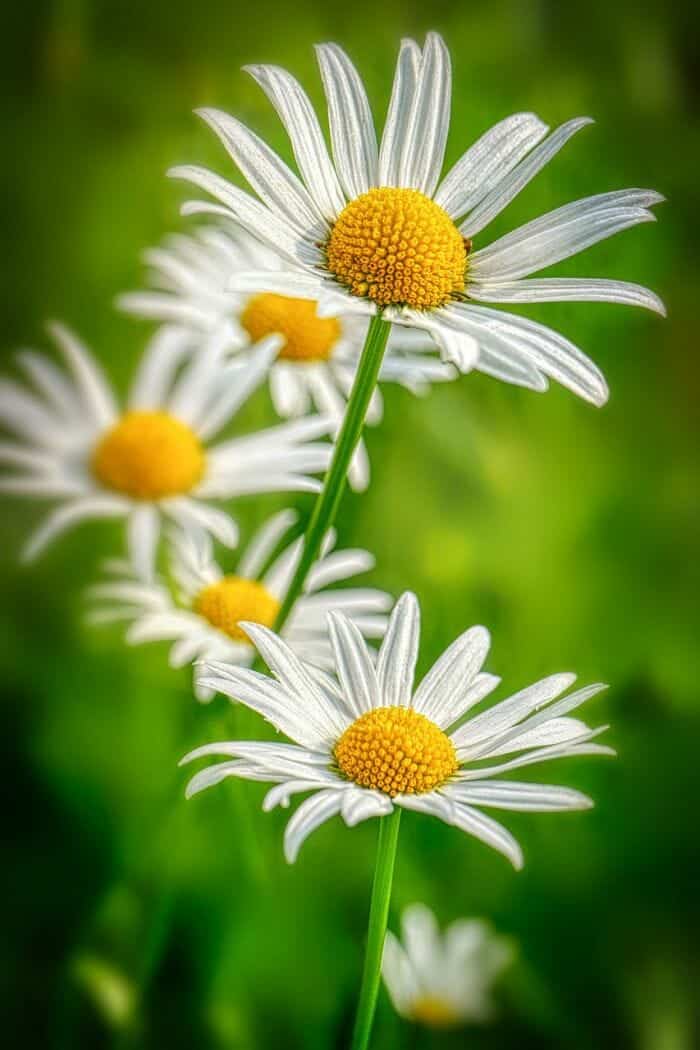 The foliage is typically 1.2 to 2.8 inches (3 to 7 cm) long and around 0.8 to 1.2 inches (2 to 3 cm) wide. These are alternately arranged on the glabrous and ribbed stems. Feverfew flowers from the beginning of June to mid-September. The blooms are reminiscent of the chamomile appearance.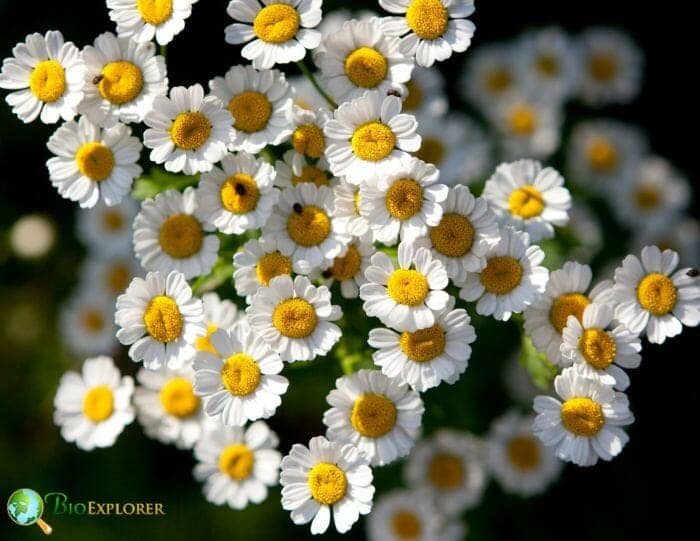 The flowers are racemes of white florets with a yellow central disk, typically up to 0.8 in (2 cm) in diameter.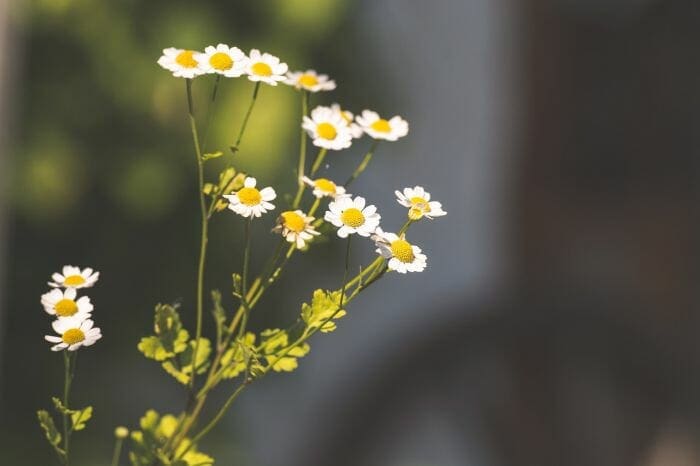 Cite This Page