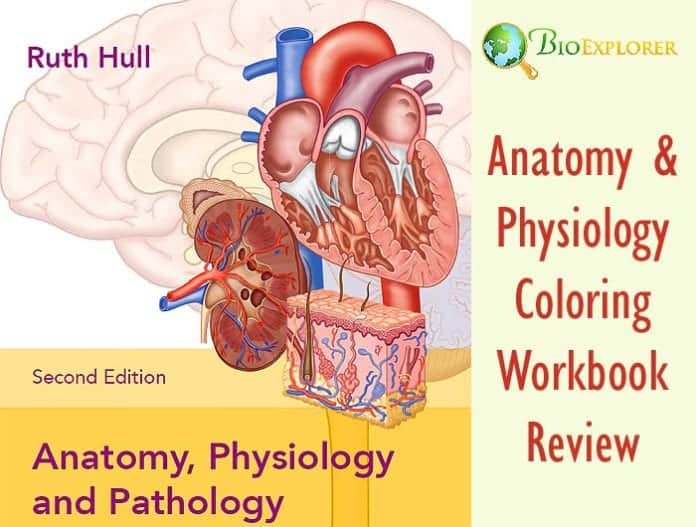 Here is the review of a quality self-study assistance book offered as a companion workbook to the "Anatomy and Physiology for therapists and Healthcare professionals" by Ruth Hull. This book is a combination of a traditional workbook and a more novel approach – an anatomy coloring book.
We ♥ honesty! BioExplorer earns a commission through the following hand-picked links at no extra cost to you.
What are Anatomy and Physiology coloring books?
Anatomy and Physiology are some of the most challenging subjects for college students.
They are usually required for Biology-related majors, as well as for students that want a career in Healthcare professions – Medicine, Nursing, dentistry, and Physical Therapy.
Proficiency in Anatomy and Physiology is imperative for those degrees. Still, these subjects also prove to be the first major stumbling block for first-years because of the sheer amount of information to be learned.
Moreover, there are only two significant and interconnected ways to learn in these subjects – memorization and hands-on experience, for instance, laboratory and mortuary practice, which is not always available.
For people who do not cope well with using their memory for learning large volumes of information in a short amount of time, various mnemonic techniques can be of great help – and that is where coloring books can really support a struggling learner.
Coloring books of this type contain quality images of various anatomical structures. Usually, the images are based on reputable anatomy atlases – Netter's Anatomy Coloring Book is a great example. The student can:
Choose the image he wants to study.
Assign a particular color to each significant component.
Color each component carefully.
Assign proper names (including Latin names) to the finished structures.
Similar ideas are true for coloring books dedicated to physiology, when you use color to determine physiological processes, such as neuronal activity or metabolism.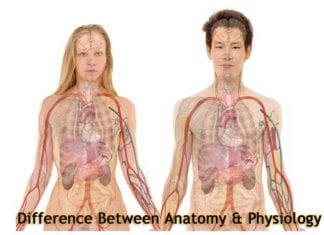 Here are the differences between anatomy and physiology from technical & academic perspectives though they make a good pair of related branch of knowledge.

Why can coloring books in Anatomy and Physiology be so helpful?
There are several reasons why study guides of this type are helpful for students.
First and foremost, understanding anatomy is intricately linked to vision in a way. In the previous centuries, students were given the best visual aids possible – they were studying human bodies in anatomical theatres, seeing with their own eyes how bones, muscles, and blood vessels are organized.
Though such practice is still common for medical students, it is not often offered for junior students. They are usually given 3D models and photographs instead.
It is hard to learn all the body parts without having an opportunity to visualize the structures and proportions. Anatomical atlases may not always help.
A coloring book assists with that problem. Moreover, by going through the process – choosing the structure, assigning colors, coloring, and assigning names and terms – one involves several memory areas in the brain and facilitates new connections.
When the student later recalls the part in question afterward, he/she would see it in his/her mind eye as if it is shown on color TV- with every component brightly highlighted.
One brings together form, function, orientation, name – a whole concept is formed instead of just a term in a textbook.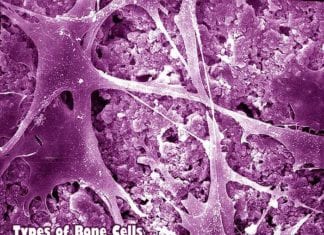 The bones are a core component of a living body that holds the structure of muscles and organs. Learn the three types of bone cells, their history, structure, and functions.

What does this anatomy and physiology coloring book cover?
The subject of the present review has all the perks of an anatomy coloring book with some of the additional advantages that place it in a category of its own. As was mentioned earlier, the book is a companion for the Ruth Hall textbook of the same name.
The book is composed of three segments:
A thorough review of the main anatomy, physiology, and pathology topics:
Mock exam papers for checking one's knowledge.
Chapters devoted to systematizing the obtained knowledge.
Each chapter in the workbook is devoted to a particular system. The layout of all the sections is similar, and there are three parts:
Self-review.
Various exercises that help one process the information obtained in the textbook.
Multiple choice questions for self-testing.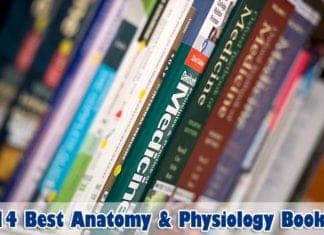 Whether you are an aspiring biologist, a future surgeon or a passionate young vet – anatomy and physiology would be an integral part of your curriculum. Here is the list of the 14 best anatomy and physiology books.
Besides all those components, the book also discusses at length possible learning and memorizing strategies and can help with mastering the material, such as mind maps, diagrams, and memorizing cards. The exercises are quite diverse in nature and include:
Diagrams
Coloring tasks
Tables
Puzzles
Crosswords
It should be noted that the book also encourages the student to complete specific exercises in a group for better retention, so it is not aimed for self-study only.

Well-thought-out organization of the book itself.
Excellent instructions and tips for use.
Thorough coverage of the main areas of anatomy and physiology.
Emphasis on acquiring a system-oriented, holistic knowledge of the subject.
Use of known modern mnemonic and self-study techniques.
Diversity of exercises.
Suitability for both self-study and group settings.
The author does her best to make the self-study interesting and non-repetitive for students.
Good image quality.
Quality exam preparation.
The book emphases links between structure, function, and pathology, which is essential for a professional working in healthcare.
The book may be interesting even for a non-medical major or can be a useful review aid for professionals that have already graduated.
The book may supplement courses that may not use the textbook for the same author.
The book can be useful for online anatomy/physiology courses.
Online Microbiology Courses: Research shows that US colleges/universities allow students to get into the world of Microbiology through 15 best online programs.

Coloring is not the main feature of this book, despite the title. The majority of large images for coloring devoted to regional anatomy is located in the last part of the book.
The book makes an attempt to cover an extensive area, which means that the information in certain sections lack details.
Because of the former aspect, this book covers the basics in each of the three subjects, which may not be suitable for certain pre-med students.

Why do we recommend this book?
This book can be useful for students that aim for a career in healthcare services.
Its engaging concept of interactive learning helps with making studies varied and also assists with retaining knowledge.
How the book is organized is supportive and instructive and does not intimidate the student.
Though it may lack the attention to detail necessary for more specialized textbooks devoted to only one subject, such as anatomy and physiology, it still gives a quality overview of all the necessary terms, processes, and structures.
The book aims to support the concept of systemic knowledge, according to which the student has to view the body as an interconnected network of systems.
It assists in understanding how the body functions in health and disease.
Check Price at Amazon

Though Ruth Hull's workbook is not a traditional anatomy coloring book, it provides quality help for organization and reviewing one's studies. Its layout makes it also accessible and pleasant for readers that are not taking specialized healthcare courses. This is a good investment in one's education.

Cite This Page
[shemedia_ad type="medrec"]