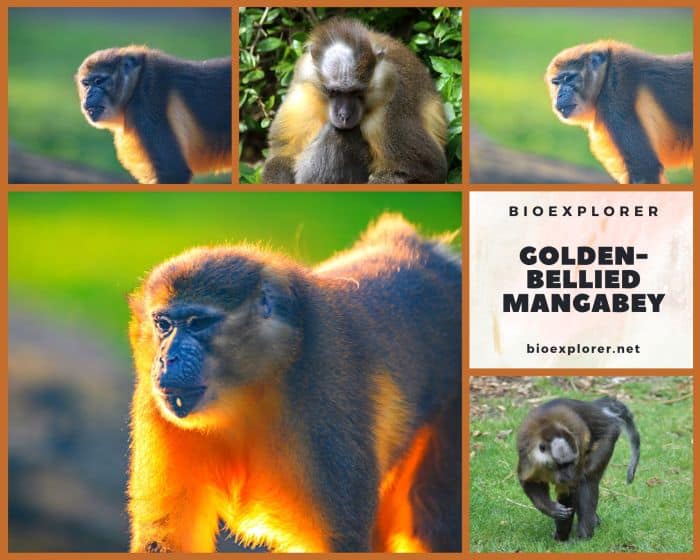 | | | | | |
| --- | --- | --- | --- | --- |
| Animalia | Primates | Cercopithecidae | Cercocebus | Cercocebus chrysogaster |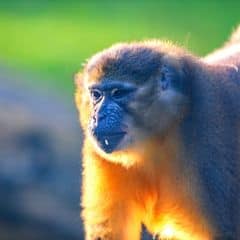 Common Name: Golden-bellied Mangabey
Taxonomy Classification Year: 1900
Monkey Size: 40 to 80 cm (15.75 to 31.50 in)
Skin Color(s): Brown, black, white, or gray
Habitat: Rainforest
Diet: Omnivorous
Native Countries: Democratic Republic of Congo

Golden-bellied Mangabey Distribution

Golden-Bellied Mangabey Characteristics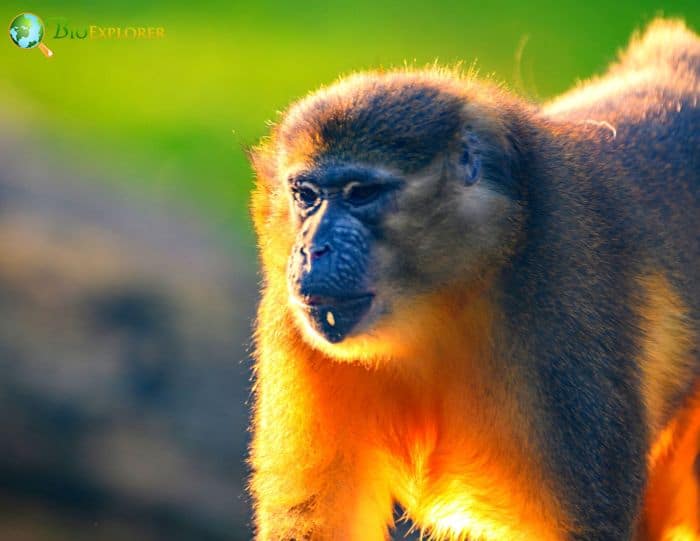 The golden-bellied mangabey[1] (Cercocebus chrysogaster) is a gregarious Old-World monkey found in humid, swampy forests south of the Congo River.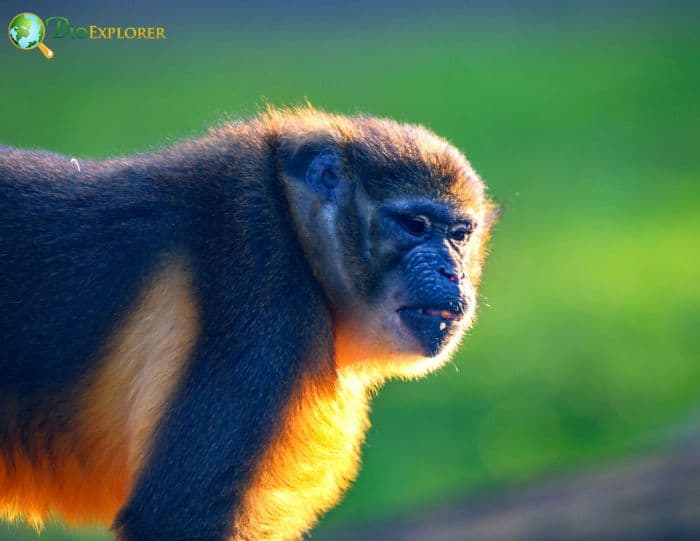 These mangabeys are easily distinguished from related species by an orange coloration on the ventral side.
Their dorsal side is usually gray, white, brown, black, or a combination of these fur colors.
They have long tails ranging from 18 to 40 inches long, depending on their stage of maturity.
Adult female species generally weigh between 4 and 8 kilograms, and males are larger, averaging 6 to 14 kilograms.
As babies, Golden-bellied mangabeys look like their parents and are born surprisingly strong so they can cling to their mother's back for safety.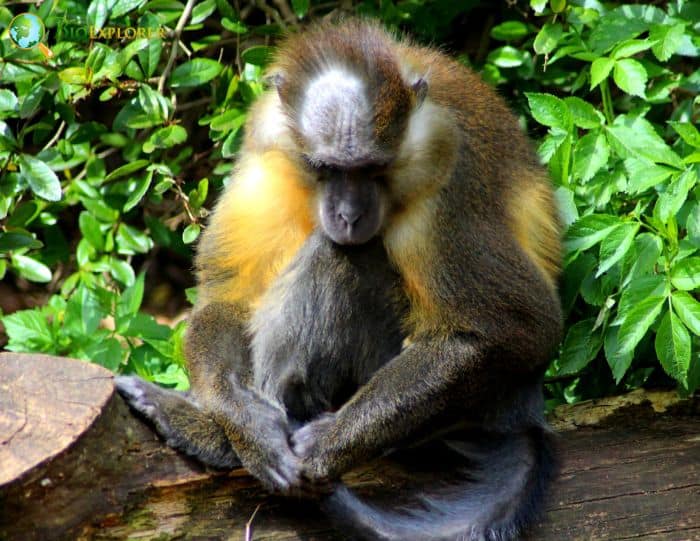 Golden-Bellied Mangabey Facts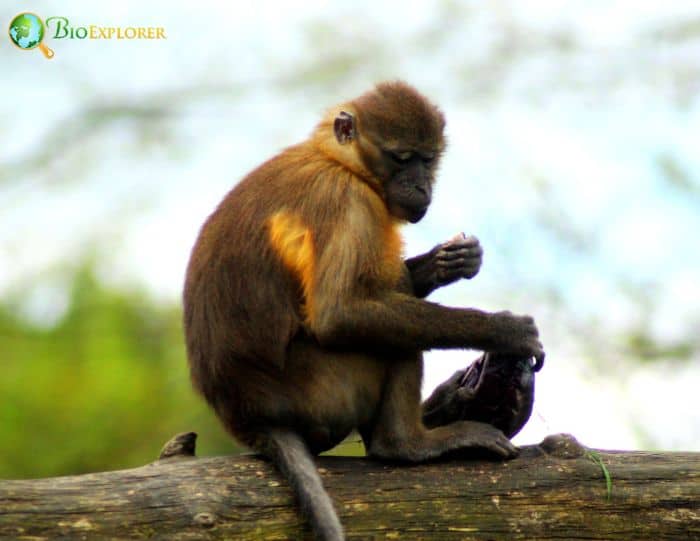 Golden-bellied mangabeys are a migratory and social species, moving in groups of 8 to 30 members.
They are crepuscular and tend to be most active before dawn when it is easier to find food without being disturbed by other species.
Usually, there are one dominant male species per group, but the males are the protectors and primary gatherers.
Golden-bellied mangabeys primarily communicate through sound. They have special throat pouches that allow them to hear their calls up to a mile away.
They spend most of their time in trees and rarely interact with other species.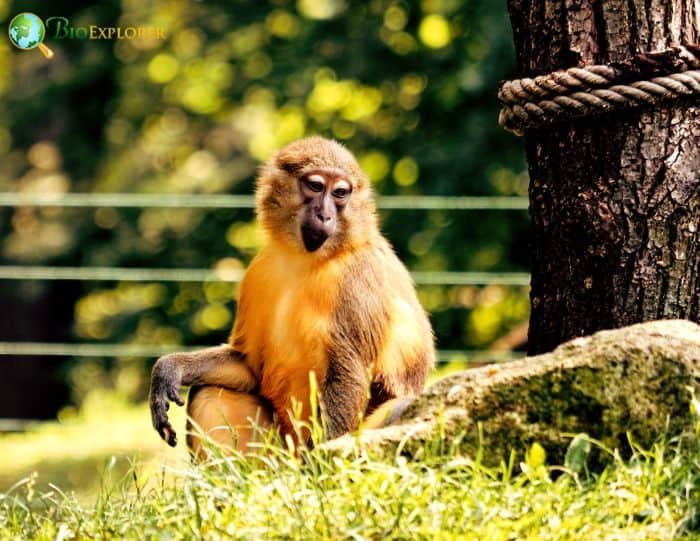 Cite This Page