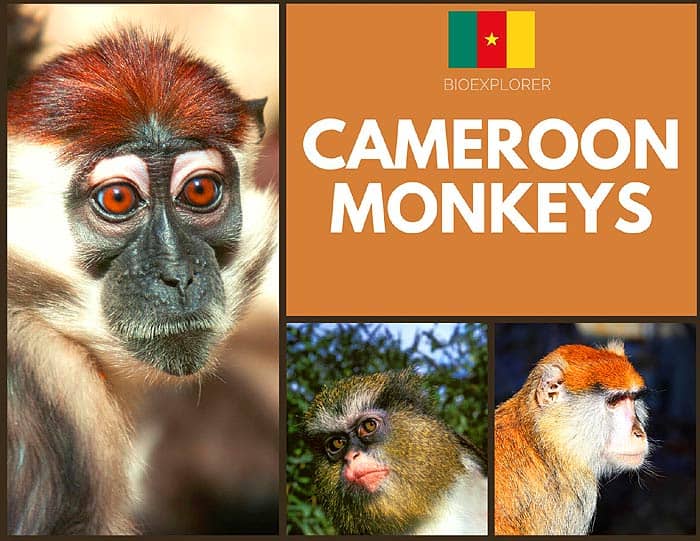 Cameroon Monkeys: Officially known as the Republic of Cameroon, Cameroon is a Sub-Saharan country famous for its cultural diversity and overall biodiversity.
The nation houses 20 different species of Old-World monkeys, though none of them are endemic to the country. A popular species is the red colobus monkey; they live in the trees of forests and are herbivorous[1]. Unfortunately, they are also one of the most endangered primates of Africa due to excessive human hunting and habitat loss[2].
Other monkey species that can be found in Cameroon include the olive baboon (Papio anubis), the agile mangabey (Cercocebus agilis), and the red-eared monkey (Cercopithecus erythrotis).

Cameroon Monkeys
Here are the monkeys from the Republic of Cameroon.

Cite This Page