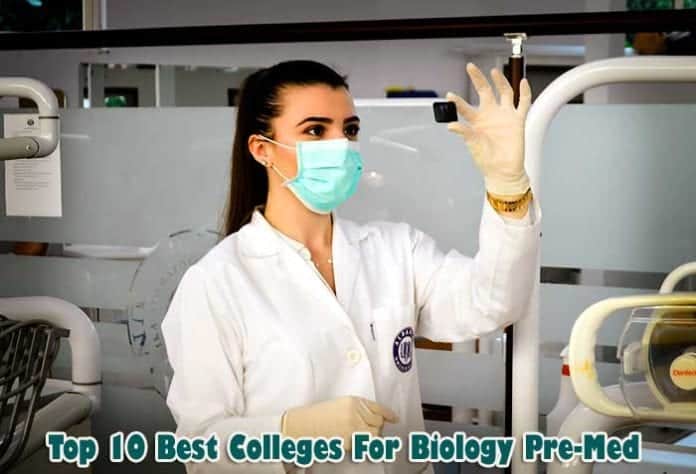 Best Colleges for Biology Pre-Med: The medical profession is one of the most prestigious, respected and admired professions of all times. It has always been the prime most career option for students, around the globe.
Before studying medicine and biological subjects professionally, the basics of medical biology are considered mandatory. The foundation of biomedical knowledge is laid by the pre-med course offered at many prestigious colleges and universities.
Across the United States, pre-med is taught at numerous renowned and state-of-the-art institutes. These institutes are responsible for the training of the students to cope with the demands of the forthcoming hurdles of medical and biological professions.
Top 10 Best Colleges For Biology Pre-Med
Following list enlightens America's top 10 pre-medical institutes:
1. Harvard University, Cambridge, MA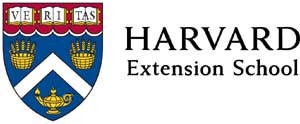 Harvard University is the most prominent and admired institute of the US. This Ivy League university is located in Cambridge, Massachusetts. Harvard University offers many undergraduate, graduate and postgraduate courses.
Keeping in the demands of global learning, Harvard University offers 900 on campus and online courses.
The Harvard extension school offers the pre-med program at Harvard University. This program is offered following baccalaureate studies. The program is an ideal choice for scholars looking for a twist or turn in their career.
The pre-medical program at Harvard Extension School holds following benefits for students:
Harvard pre-medical program offers proper guidance to the students and helps in the processing of their medical application.
Competent coursework offered at Harvard premedical program gives students the foundation and basis to compete for any medical and dental university course.
Resources within the campus and online Harvard library system access are given to students through a Harvard University ID card. This makes it easier for the students to access any sort and category of information just a click away.
Upon pre-medical program completion, students are offered reduced rate access to the online courses of Harvard Medical School.

2. Cornell University Ithaca, NY

Cornell University is a world-class university located in Ithaca, New York. The university offers a wide range of courses at various levels of education.
Almost 80 major undergraduate and 108 graduate courses are taught by professional and proficient teachers, at Cornell University.
The university holds international campus in Doha as well. The pre-medical program at Cornell University is looked after by the Weil Cornell Medical College.
The program is offered as a summer internship to the students seeking admission in medical institutes. The summer training programs are offered as Travelers Summer Research Fellowship Program and Laboratory Pioneer Program.
These programs are advantageous to the pre-medical students in many ways as:
Early research techniques are taught to the student under the supervision of experienced teachers. The exposure to the research and clinical practices allows the students to comprehend and handle the research problems encountered during any biological field.
Students are given facilitation on the application requirements of the medical school entrance process along with guidance to tackle the finances during medical school, with the help of the financial aid program.
Experienced cardiac physiologists and medical experts give successions of lessons on necessary scientific studies such as cardiovascular system.
These lectures aim to give students a primary platform for their future medical endeavors.

3. George Washington University, Washington, DC

George Washington University is a leading national university in the capital city of New York. It is a research-based institute hosting thousands of students from across the world.
The university holds a differential recognition regarding providing the students with opportunities not provisioned at any other institute.
The level of exposure given at the George Washington University stands out their alumni among the masses. The pre-medical program major in physics is offered at Department of physics, George Washington University.
Apart from this, a Pre-medicine Enhancers Program is also offered at Department of Anatomy and Cell Biology, George Washington University.
These programs help the students seeking admission in scientific fields in ways as:
The students are given an understanding and knowledge to the basic principles of fundamental science studies.
The students learn to master and tackle common science queries.
The laboratory instruments and techniques are taught to the students that would be helpful in the future instrument handling, in the medical profession.

4. John Hopkins University, Baltimore, MD

The establishment of John Hopkins University (JHU) as an America's first research university took place in 1876.
JHU covers about 260 programs of multiple arenas known for the quality of education and competency.
Aiming for the service of humanity, many discoveries owe to the determined endeavors of teachers and student at JHU. Krieger School of Arts and Sciences, JHU offers per medical program at both undergraduate and postgraduate levels.
The pre-medical program at JHU stands out in the provision of several student benefits such as:
Provision of guidance and career advice along with the procedure of application in medical school in deciphered to the students. This enables the students to approach and qualify for their required institute without wastage of time.
Students are assisted in the choice of concerned courses that would be helpful for future major studies.
The rigorous and quality curriculum is taught by the world famous and proficient faculty that enlighten the students with required knowledge.

5. George Town University, Washington, DC

George Town University is a prestigious institute known for enthusiastic student groups, hardcore and professional faculty.
Miscellaneous educational fields are covered under 9 schools of George Town University.
George Town pre-health studies at George College offers diverse programs for students seeking admission in medical, veterinary and dentistry.
The pre-medical program is offered as a certificate course after promising baccalaureate edges as:
Being known as a highly active research institute, pre-medical certificate program revolves around specific necessary grounds that would prove beneficial for future extraordinary research-based studies.
The 15 to 24 months long program covers the necessary courses required for successful admission in dentistry, medical and veterinary institutes.
Rather than targeting for an efficacious gain of jobs, the focus of the pre-medical certificate program is to provide students with every possible assistance from entry tests to the application guidelines.

6. University of Pennsylvania, Philadelphia, PA

The University of Pennsylvania (UPenn) located in Philadelphia is a renowned institute of US with deep historical roots.
The notable educational institute was founded in 1740 and promises one skilled teacher per student.
With the vision of producing great scholars, the infrastructure and faculty at UPenn are unmatchable. The pre-medical-medical program (PMM) at Upenn is offered as an extended program of 7 years comprising of an initial 3 years of pre-medical and 4 years at Sydney Kimmel Medical College, Philadelphia.
The program offers the following incentives to the students:
After completion of the first year at medical school, students are awarded B. S degree, and Jefferson's medical degree is awarded after four years of the medical program.
The PMM program at UPenn holds rigorous competitiveness for the students to enter the course offering a full-fledged one of a kind curriculums.
Apart from co-curricular and athletic facilities, UPenn offers exclusive research and potential technological means to the students.
The collaborative facilities of UPenn with research laboratories and computing centers aid students to excel and manifest their best potentials.

7. Northwestern University, Evanston, IL

With consistent dedication and hard-core work, 9 founders were able to set stones for one of the greatest institutes, in 1850.
Northwestern University is ranked as the 10th top university in the US and spends more than $650 million on research-based projects per annum.
Undergraduate Premedical Scholars Program (NUPSP) at Feinberg School of Medicine, Northwestern University is a rigorous program for students seeking admission in the medical program.
Under NUPSP, students are offered diverse opportunities at Feinberg School of Medicine, such as:
Admission under NUPSP program exempts the students from taking a medical entrance exam.
The program offers pre-medical students on hand exposure to working conditions as medical students and research facilities.
Along with confirmed acceptance at Feinberg School of Medicine, the NUPSP is a gateway to a bundle of related professional degrees such as Master in Public health, Master of Science in health care quality and patient safety, Master of Arts in bioethics and medical humanities.

8. The University of South Florida, Tampa, FL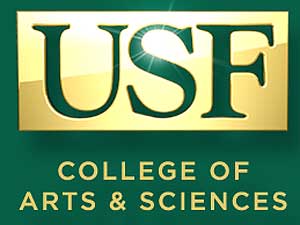 The University of South Florida is one of highly ranked US universities, in 2018.
Excellent educational standards, refreshing extra-curricular engagements, and competitive programs aid the students to stride towards their outstanding future.
The pre-medical program is looked after by the College of Public Health and envisions to offers students with:
Effective guidance along the perplexed application procedure into the medical school especially the letter of recommendation.
Certified professional take students along the path of application process till completion of the procedure.
Vast choice of courses and laboratory facilities to help students prepare for upcoming challenges of the medical profession.

9. Boston University, Boston, MA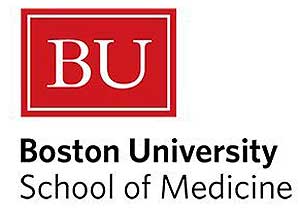 Boston University is recognized as one of the best institutes in the United States, conducting research-based activities, on a large scale.
At Boston University, more than 10,000 skilled teachers are engaged in training students enlightening their future.
The pre-medical program is not a major course at Boston University. However, students can opt for courses of their own choice and design a pre-medical program as an undergraduate facility.
The pre-medical program stands out in the provision of offers to students as:
Selection of courses as per choice and laying down your own undergraduate pathway based upon priorities.
Both science and non-science courses are taught as a part of the pre-medical program.
Based upon interest, students can choose an Accerlated Medical program of seven years that comprises a dual bachelor and medical degree.
Summer program for training students striving to seek admission in medical college provides exposure to many pre-medical courses and subjects.

10. The University of Washington, Seattle, WA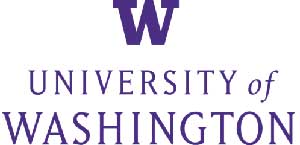 The University of Washington (UW) is an influential world-renowned institute. The UW is ranked as a top 14th university in the world and hosts thousands of students from around the globe.
Every year, almost 54000 students from multiple disciplines pass out from the UW following professional and skilled training, under competent faculty members.
The pre-medical course at UW covers essential core subjects considered mandatory for admission into the medical profession.
The program holds numerous prominences such as:
For the preparation of the medical entrance exam, students are prepared and trained accordingly through a rigorous curriculum.
The curriculum covers essential scientific subjects including organic chemistry, biochemistry, and introductory biology.
Laboratory facilities, at UW, are envisioned to provide the students with necessary practical exposure for medical studies.

Despite the competent educational standards and state of the art laboratory and computing facilities, the path towards the medical profession is not an easy road.
Students encounter consistent pressure during and after the premedical program. Under such pressure cooker situation, are the guidelines provided at assistance centers of various institutes effective enough to embark admission in medical schools?
Apart from studying hardcore subjects and achieving high grades, many students end up failing entrance into their dream profession.

Cite This Page