Birds of Missouri: There are 3 major habitats in the state of Missouri, namely the Mark Twain Forest National Park, wetlands, and urban areas. That is why this state has a variety of wading and water birds.
The forests have various raptor and owl species, as well as enchanting songbirds. Some birds have also adapted well to urban living.
Many migratory species stop in Missouri for a quick snack or a long-term stay to produce young. See some of the examples of local variety here.
Birds of Missouri
Here are the top 15 Missouri birds and their fascinating fun facts, along with where to spot each in Missouri.
1. Eastern bluebird (State Bird of Missouri)
| | | | | |
| --- | --- | --- | --- | --- |
| Animalia | Passeriformes | Turdidae | Sialia | Sialia sialis |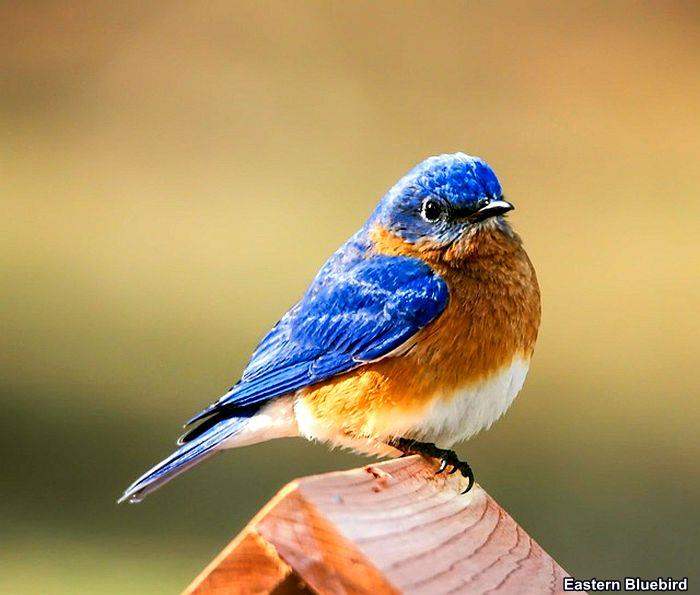 This beautiful small bird of Missouri is so beloved by people that it was proclaimed a state bird both by Missouri and New York.
These birds are small, round, with a small head and a short bill.
The male eastern bluebirds have a bright blue back, head, and wings.
The chest and throat of the male bluebirds are rusty, and the belly white.
The female bluebirds have more subdued coloring: the head and back are grey, the wings bluish, and the chest has a less prominent rusty color.
The legs and tail of the eastern bluebirds are relatively short, while the wings are relatively long compared to their body size.
These birds like to perch on branches and watch over everything with bright, large eyes.
Where can you spot Eastern bluebirds in Missouri?

A birdwatcher that wants to see them in their natural environment can visit, for instance, St. Louis City and Howard Counties.
One can observe bluebirds either along the bluebird trails with nesting boxes or in areas with open grasslands and trees with cavities.
Source
:
"PROGRAM FULL: Bluebird Walk | Howard County Conservancy"
. Accessed October 26, 2019.
Link
.
Interesting facts about eastern bluebirds:
One of the most dangerous enemies of the eastern bluebirds is the house sparrow – it can attack and kill the nesting birds.
The Eastern bluebirds can be seen in Missouri in winter and warmer months.
There is an increased need for nesting boxes for bluebirds, as there is a shortage of proper trees with cavities suitable for the nests.
Eastern bluebirds can live up to 10 years.
Eastern bluebirds cooperate in defending their nests or nesting boxes against such predators as foxes and sparrows.















Many Missouri birds, such as nest boxes and feeders, require citizen support. Even if the birds do not need direct help such as food and housing, simple rules such as responsible hunting and waste disposal can go a long way to protect many of Missouri's feathered residents.

Cite This Page