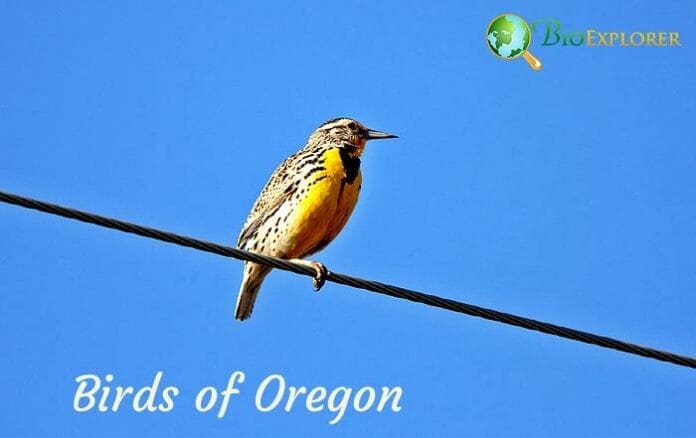 Birds of Oregon: Oregon is notable for its diverse habitats, including alpine meadows, rainforests, pine forests, marshes, estuaries, dunes, lakes and streams, deserts, and rocky headlands.
It comes as no surprise that a state with such diverse habitats will have a rich type of animal species. Focusing on birds, this state is home to a myriad of them.
Birds of Oregon
The below section will cover some of the birds found in the state of Oregon, starting with the state bird.
1. The Western Meadowlark

2. Osprey

3. Anna's Hummingbird

4. American Goldfinch

5. Dark-eyed Junco

6. Northern Flicker

7. Brown Pelican

8. American Pelican

9. Bonaparte's Gull

10. Black Tern

Evidently, Oregon's diverse habitats are a testament to the many bird species that call this state home. The best part is that even if one cannot go to designated locations to watch the state's different bird species,
Oregon residents can still catch a glimpse of many other species resting or flying in their backyards or within the neighborhood.

Cite This Page