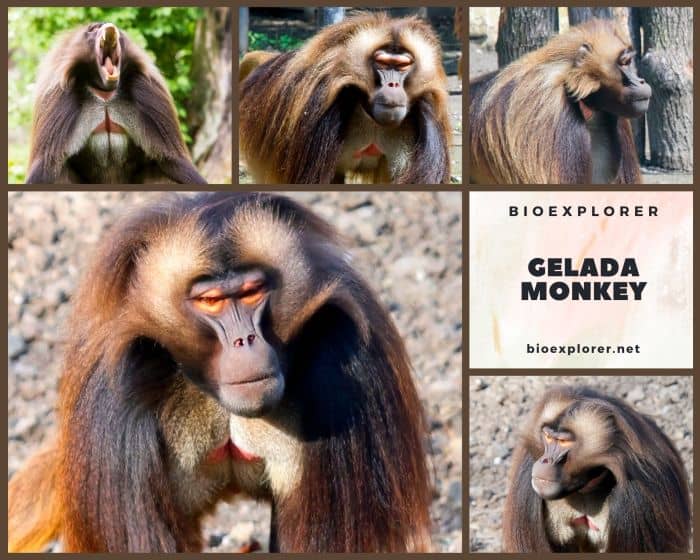 | | | | | |
| --- | --- | --- | --- | --- |
| Animalia | Primates | Cercopithecidae | Theropithecus | Theropithecus gelada |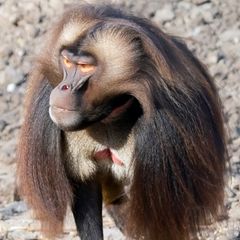 Common Name: Gelada Baboon
Taxonomy Classification Year: 1835
Monkey Size: 50 to 74 cm (19.69 to 29.13 in)
Skin Color(s): Brown
Habitat: Savanna or grassland
Diet: Herbivorous
Native Countries: Ethiopia

Gelada Baboon Distribution

Gelada Characteristics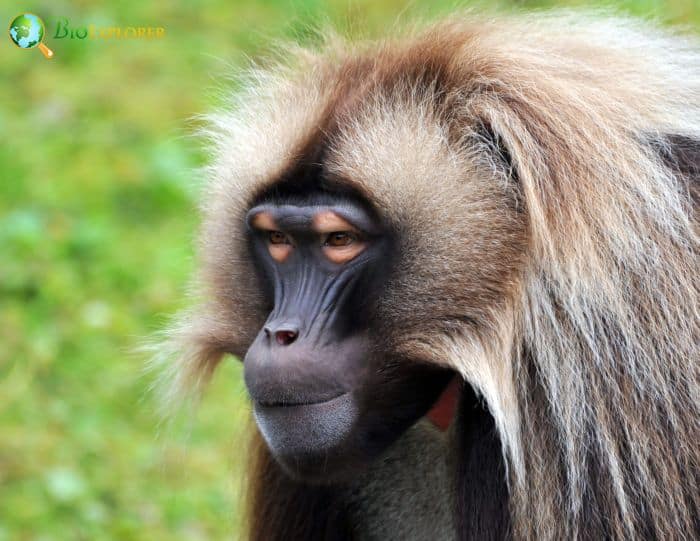 The gelada[1] often called the gelada baboon, or the bleeding-heart monkey, is an Old-World monkey found only in the Ethiopian highlandsand living at 1, 800 to 4, 400 meters (5, 900 to 14, 400 feet) above sea level.
Male Gelada baboons weigh an average of 20.25 kg. Members of both sexes have short faces and wide nostrils.
They have short brown fur, and both males and females have a bare pectoral patch that is usually triangular and fringed with white hairs.
The size and color of this spot depend on hormonal changes in women of both sexes. Both sexes have light eyelids that are used for expression.
Males are characterized by the presence of whiskers and a hairy brown coat.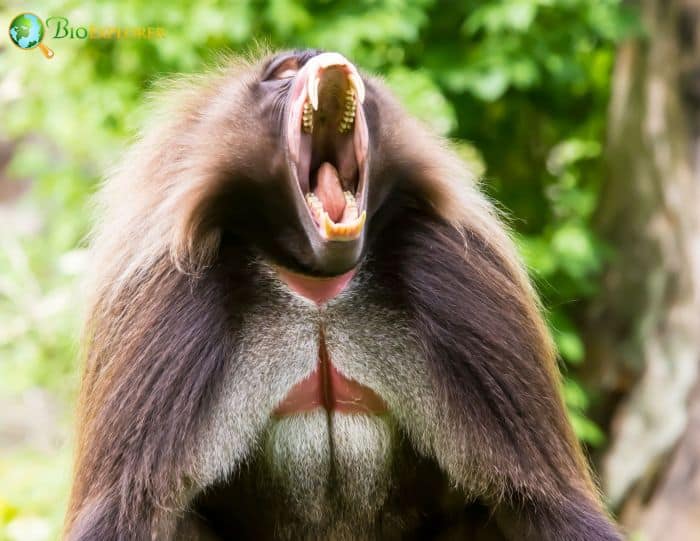 Gelada Facts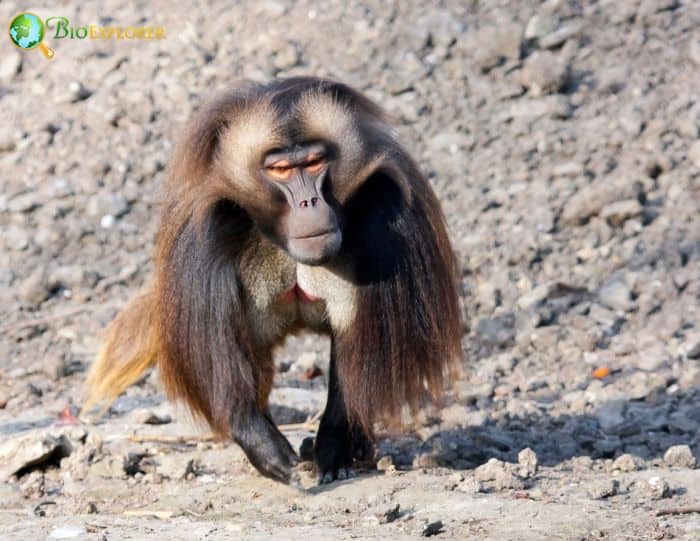 Geladas aren't territorial, and it is not unusual to find congregations of separate groups foraging together when conditions are favorable.
They live in troops of one male with several females and their young. These groups are known as one male unit (OMUs).
Geladas use visual cues like facial expressions and posture to communicate.
Tactile communication between companions, foster partners, and mothers and their offspring can be essential in maintaining social bonds.
There appears to be some chemical communication in this species, as males sometimes sniff the red breast patch of females in heat.

Cite This Page