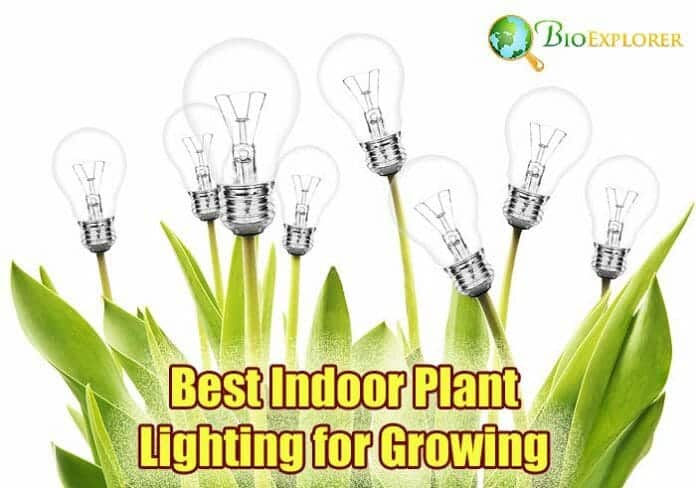 Best Indoor Plant Lighting For Growing: Cutting fresh basil from the plant on your counter is a reality with many affordable, effective, and easy-to-use indoor plant lighting for growing on the market. Plants require light to stimulate photosynthesis, which converts energy into sugar, which plants require to grow.
Best Indoor Plant Lighting For Growing
Our Pick
Equipped with optimized light, versatile bulbs, and intuitive controls for plant growth, the VOGEK Grow Lights is our pick for the best indoor plant lighting for growing.
We ♥ honesty! Biology Explorer earns a commission through the following hand-picked links at no extra cost to you.
However, various species can differ significantly in the amount of light they need to flourish. Low-light indoor plants rarely need additional lighting unless you want them to flower. But produce and seedlings grown indoors need a lot of bright light to grow and bear fruit. Depending on what you are growing, ensure you choose the best indoor lights for your plants.
Best Indoor Plant Lighting For Growing – Comparison Table

Should I Use Grow Lights for Indoor Plants?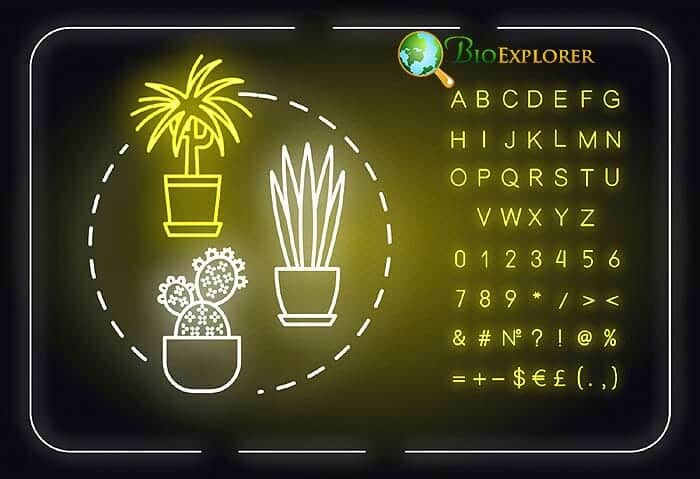 For plants to develop healthily, they must capture and convert solar energy. This process is known as photosynthesis and supplies plants with the fuel they need for vigorous development.
Without adequate sunlight, plants can have long legs, stretch out for sunlight, thereby failing to survive.
Grow lights for indoor plants are an artificial source of light energy and provide the various frequencies in the color spectrum that plants require in all phases of their development, from germination as a seedling to fruit set.
Suggested Reading: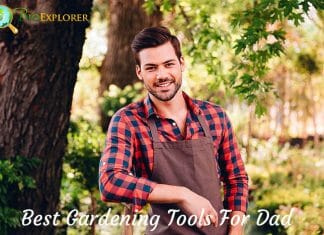 Choosing the best gardening gift for an important man in your life is not always easy. Here are 10 best gardening tools for dad to save some research time.

What Type of Light is Best for Growing Plants Indoors?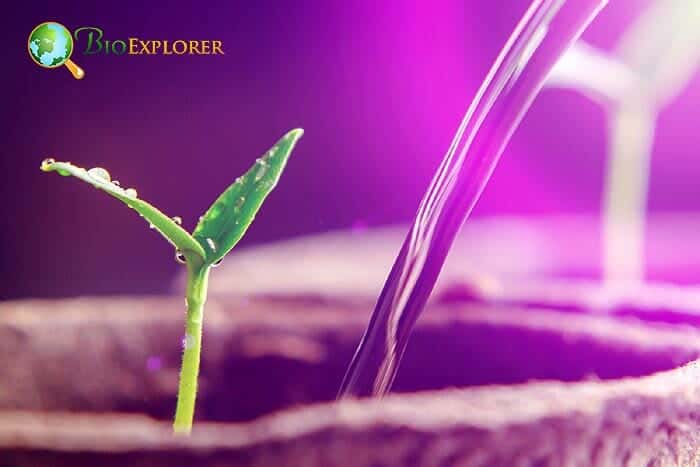 There are different types of grow lights, each with its properties and strengths. Here is a guide on choosing the right to grow lights for your indoor plants and setting them up correctly.
Incandescent lights are the cheapest technology and the least energy-efficient and have a comparatively high heat output.
Fluorescent grow lights have a low heat output and produce a decent light spectrum for growth. They are usually supplied in the form of tubes or compact fluorescent reflectors (CFL). Fluorescent grow light is a more energy-efficient option than incandescent grow light, but it tends to be a pricier option.
LED grow lights offer indoor plants the latest technology out there. They are highly energy-efficient, have extremely low heat emission, and offer a near-perfect light spectrum range.
With low power consumption, low heat generation, and colors optimized for plant growth, LED lights are the most user-friendly, effective, and efficient way to grow plants at home than with incandescent or fluorescent grow lights.
High-Intensity Discharge (HID) grow lights generate light through an arc between tungsten electrodes in a tube fused with aluminum oxide. These special bulbs have an extremely high light output and are used mainly by commercial growers.
Suggested Reading: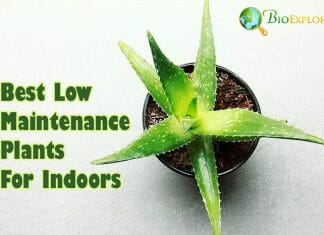 If you like indoor plants, but you don't have too much time to take care of them, here are 10 best low maintenance plants for indoors.

Can Any LED Light Be Used as a Grow Light?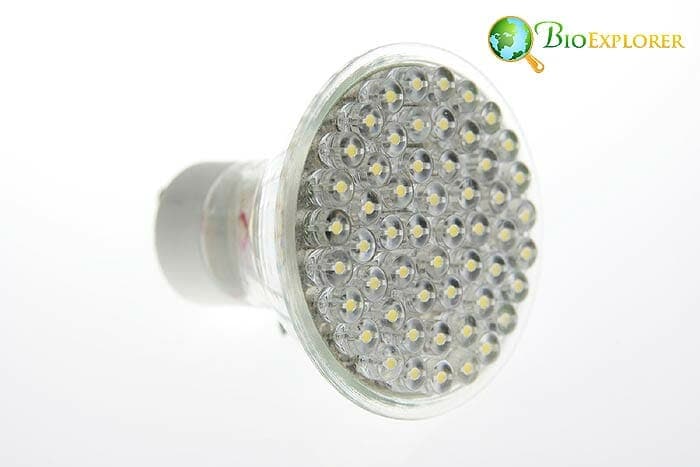 Yes, any LED light can be used to grow light for indoor plants if they give off enough light. Plants also often seek warmth from the light source, and we know that LED lights provide much of it. If you're just looking for entry-level LED bulbs, there are many options on the market you can choose from.

Differences Between a Grow Light and a Regular Light
The difference between a grow light, and a regular light is that regular lights usually only have a white light color spectrum, while grow lights also offer red, blue, and even green colors, which plants need.
Grow lights promote photosynthesis, but regular lights don't.

How Long Do You Leave a Grow Light on Plants?
Here are the basic settings:
Fluorescent grow light – 3 to 12 inches.
LED grow light – 12 – 24 inches.
HID Grow Light – 24 – 60 inches.

Can You Leave Grow Lights on 24 Hours a Day?
Nobody likes to work all day, not even plants! Different types of houseplants require various amounts of light.
Generally, most flowering plants and vegetables require 12 to 16 hours of light a day, with flowering plants at the higher end of that range. Plan to give most plants at least 8 hours of darkness a day.
Darkness is really very important for the growth cycle of plants. Sunlight helps plants generate energy via photosynthesis during the day.
However, at night, plants break down this energy to grow and flourish in a process known as "respiration. ".
Check your plant labels or seed packaging or ask for specific suggestions from the nursery. And be sure to turn off your grow lights from time to time.

Can an LED Computer Monitor be Used as Growth Lights for Indoor Plants?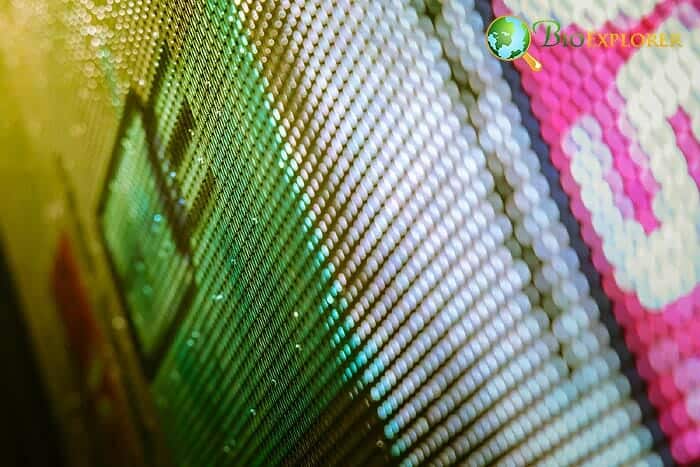 No, the light from a computer screen is not bright enough to grow indoor plants. However, to grow common houseplants, you can use a lot of bright LED lights and cool white fluorescent lights.
However, most indoor plants are low-light plants, so you don't have to worry too much about wavelength.
If you use plants classified as "medium" or "low" light plants, normal light from standard lamps in your house is sufficient.

How to Make Grow Lights for Indoor Plants?
Build the wire shelf. Assemble the shelf according to the manufacturer's instructions.
Choose your lights. Choose a grow light that is roughly the width of the shelf.
Attach the grow lights. Tie a wire or string to the lights.
Set a timer.
Plant the seeds.
Circulate the air around the plants.

What to Look for?
A) Location
Using artificial light from grow lights will allow you to grow year-round if indoor space allows. However, your situation may require an additional light source to extend the daylight your plants are already receiving to full-cycle lighting in a room without daylight. When evaluating grow lights, consider the location of your plants and how much extra light they need to induce photosynthesis.
Suggested Reading: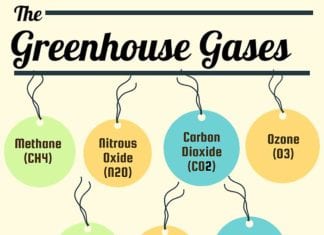 Behind the struggle to combat increasing global temperature & rapidly changing climate lies the excessive production of greenhouse gases that eventually get trapped in the atmosphere. Let's explore what actually greenhouse gases are, their types, and most importantly, their contributions to climate change.

B) Heat
Besides artificial light, grow lights also provide different amounts of heat. This is a cautious feature to take into account as some houseplants require more heat. Other houseplants such as lettuce or peas may prefer a cool environment. Plants growing under lamps that are warm to the touch should not come into contact with the bulbs. This is because hot bulbs will burn the houseplants, ruining the crop.

C) Spectrum
You also need to determine if you want warm, cool, or full-spectrum light. Without getting overly technical, some types of bulbs filter the lights in the spectrum that your indoor plants need. You can find this rating on the bulb's packaging. A 2700 Kelvin bulb is a good starting point for flowers but not large enough for vegetables. Typically, vegetables require 6500 Kelvin, which is a broadband option.

D) Reflection
Whatever type of grow light you choose, it is essential to integrate reflective features into your design. This is because typical grow lights diffuse the light they create, resulting in a lower lumen value at the base of the grow box compared to the top. As the name suggests, reflection reflects the light that escapes onto your indoor plants and maximizes the light level they receive.

Best Indoor Plant Lighting for Growing
Here are the top 6 best indoor plant lighting for growing indoors:
1. VOGEK Grow Lights for Indoor Plants
The VOGEK Grow Light is a 96-watt gooseneck lamp with three heads and a desk clip. It has 192 LEDs, settings, variable modes, and a timer.
For gardeners trying to keep small indoor gardens or desk plants healthy, VOGEK Grow Light offers many benefits. This lamp provides full-spectrum light that ranges from 380-800 nm.
It is easy to use and highly customizable. Each of its 3 heads can be independently turned on or off, and you can adjust the brightness level between 10 and 100 percent.
When extended, the adjustable light arms reach up to 20 inches and can be rotated to direct light in any direction you want.
You can set the automatic timer for 3, 6, or 12 hours. The lamp can be set to automatically operate at the same time every day. However, you need to set it up first by switching on the lamp if you want it to turn on every day and to set the timer to the desired time you want it to work.
Reviewers loved the brightness of this lamp and its ease of installation and use. In general, people were impressed with the lamp's coverage and the quality of the light dispersed.
They have often found that this light affects the growth and health of their plants in a very short time.
Pros
Does not heat even after a long time of use.
Automatic on/off timer for convenience.
10 brightness settings to suit your situation.
Three switch modes
Check Price at Amazon

2. Monios-L (6-Pack. LED Grow Light Strips for Plants
The Monios-L 6-Pack is Amazon's choice, and it is no wonder why. This 10W high brightness LED grow light has 96 high-power LED chips in each tube, putting other LED grow lights to shame.
Each LED chip in this unit can emit light with a spectrum from 380-780nm. As a result, it doesn't have separate white, blue, or red LEDs like other blue and red LED grow lights.
The Monios-L 6-pack has a brightness of 1200 lumens and a color temperature of 1500 K.
It has a high PAR (Photosynthetic Active Radiation) value ideal for succulents, flowers, vegetables, verbena plants, etc.
In addition, a high-quality aluminum housing is used, which is ideal for heat dissipation and stays cool even after long hours of operation. Each light has its power switch on the light itself to independently control each light easily.
The six-light tubes can be connected using solderless connectors or patch cords to create an expandable design. Also, the light comes with three power cables so you can install it in any position you like.
At just 10W each, these grow light strips generate plenty of balanced and focused light.
Pros
The lights are well balanced and in focus.
Independent power switch on each fixture.
Low power consumption, high efficiency.
Customizable design
Cons
Slightly more expensive than other grow lights on this list.
Check Price at Amazon

3. Sondiko LED Grow Light
The Sondiko LED Grow Light is one of the best lighting solutions for DIY enthusiasts and commercial growers.
It provides full-spectrum lighting that distinguishes it from typical red and blue LED grow lights on the market.
This kit offers full-spectrum light that includes all wavelengths of light ranging from 380 to 838nm and provides a more uniform light that plants need.
This premium quality grow light is made from aerospace-grade aluminum, a thermally conductive material that efficiently stimulates heat dissipation. It boasts a high PPFD (Photosynthetic Photon Flux Density) of 99.93 μmol/s at the height of 7.87 inches, which is ideal for verbena plants, succulents, flowers, vegetables, etc.
The four-light strips can be connected in series using patch cords or extension cords for an expandable design.
Configuration is minimal and straightforward. It comes with several mounting options, such as adhesive pads, magnets, screws, and cable ties.
Pros
Full-spectrum lighting
Does not heat even after a long time of use.
Lightweight and customizable design.
Simple and minimal setup.
Cons
Some users complain of a short shelf life.
Check Price at Amazon

4. PARFACTWORKS RA2000 LED Grow Light
The PARFACTWORKS RA2000 LED Grow Light has a well-designed and sturdy structure at a reasonable price.
The grow light offers a full spectrum of natural light that effortlessly covers a 4×4 foot grow room.
During the flowering phase, the grow lights provide full coverage in a 3×3 foot growth zone.
This lighting unit uses new LED technology with SMD chips, which can effectively improve heat dissipation by 200 percent.
The SMD chip technology makes PARFACTWORKS RA2000 one of the brightest grow lights on the market. The lifespan of the LED light is up to 70, 000 hours.
Also, this indoor plant lighting for growing offers full-spectrum light: white, red, blue, yellow, UV, and IR diodes. It's perfect for all stages of plant growth.
Another feature that sets the LED grow light apart is the unique, scientifically designed optical lens module which offers the best PAR readings. The LED grow light also has a daisy-chained function which allows cannabis growers to connect it to other lights.
The LED grow light has four fans to protect the plants and protect the room from high temperatures.
Pros
A long lifespan of up to 70, 000 hours.
Offers full spectrum illumination.
Comes with a daisy-chained function that allows other lights to be connected.
Energy efficiency features
Convenient rope hangers and hanging kits are included in the package.
It comes with four fans to help dissipate heat.
Cons
It can get hot after prolonged use.
Check Price at Amazon

5. Dommia Floor Lamp LED Grow Lights
This 40 "by 40" lamp produces a 650W heating element that will increase your crop production year-round.
The Dommia Floor Lamp LED Grow Lights lamp offers 30 percent more power thanpurple LEDs with a PPFD output of 1500 μmol/s.
The vegetation coverage is 50×50 inches, while the flower is 40×36 inches. The structure of the lamp frame guarantees uniform but sufficient lighting at all times. Thanks to the optical lenses on the LED beads, this unit helps focus light and enhance plant light.
The aluminum cooling plate allows for rapid heat dissipation, even if it is too much. Dommia Floor Lamp LED Grow Lights is ideal for use in various environments, including hotels where plants grow.
Pros
Provides even, focused rays of light.
Options between vegetables and flower options.
Adjustable height allows targeting of plants at any angle.
Full heat dissipation
Cons
LEDs dimmed down over a short period.
It does not have a timer.
Check Price at Amazon

6. BESTVA 1000W LED Grow Light
Whether you are growing flowers or vegetables, the BESTVA 1000W LED Grow Light is a versatile option for growing plants indoors. Thanks to the 1000W power output, this grow light is very powerful.
It also features dual-chip LEDs, which ensure brighter and more efficient lighting. Full-spectrum illumination is very beneficial for vegetables for firmer and stronger plant growth.
It has a powerful ventilation system that runs quietly and provides excellent service. What's even more interesting is that it has holes in the aluminum plate and glass to facilitate thermal convection.
Just like the daylight system, the BESTVA 1000W LED Grow Light is blue and white in color for better growth.
Pros
1000W LED lighting
A powerful ventilation system.
It offers a natural brightness.
Easy to put in place.
Very durable and efficient.
Check Price at Amazon

Top-Rated Indoor Plant Lighting For Growing
Our Pick
Our top pick for the best indoor plant lighting for growing is the VOGEK Grow Lights for Indoor Plants.
It offers simplified and easy performance to optimize your indoor garden for growing different kinds of plants.
Its tri-head design incorporates 3 different lamps for optimum plant coverage.
Fitted with LED bulbs with 192 beads, this unit offers well-dispersed light that reduces hot spots.
Gardening can be a gratifying activity whether you do it indoors or outdoors. If you prefer the former, you should invest in the right accessories, which means good indoor plant lighting.
Ensure you understand all the critical performance factors that choose the best indoor plant lighting for growing.

Key References
"Gardening Under Grow Lights | Gardener's Supply". Accessed May 22, 2021. Link.