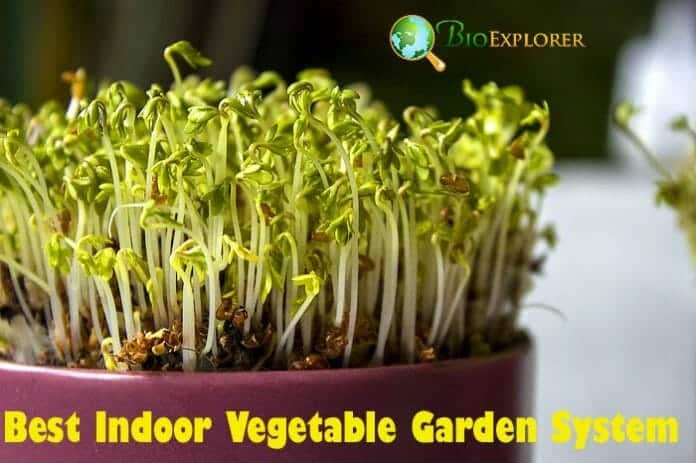 The 2018 National Gardening Survey found a significant increase in the number of people cultivating herbs and other edible plants indoors. There is nothing better than having fresh vegetables from the garden when you want them. The best indoor vegetable garden system will help you make it happen!
Sale
Best Indoor Vegetable Garden System
Our Pick
The Elechome Hydroponics Growing System is an excellent budget option for both intermediate and beginner gardeners. It includes 3 intelligent modes for every growth stage, meaning it can adapt to different lighting conditions in a way that benefits your plants.
We ♥ honesty! Biology Explorer earns a commission through the following hand-picked links at no extra cost to you.
Growing your vegetables is not only healthy but fun and satisfying. But people sometimes think that it takes a sunny terrace or a large garden to grow vegetables. Nonetheless, you can grow healthy and beautiful vegetables indoors when you have the best gardening system.
Best Indoor Vegetable Garden System – Comparison Table
Adjustable Height (inches)
Water Tank Capacity (liters)

What is Indoor Gardening?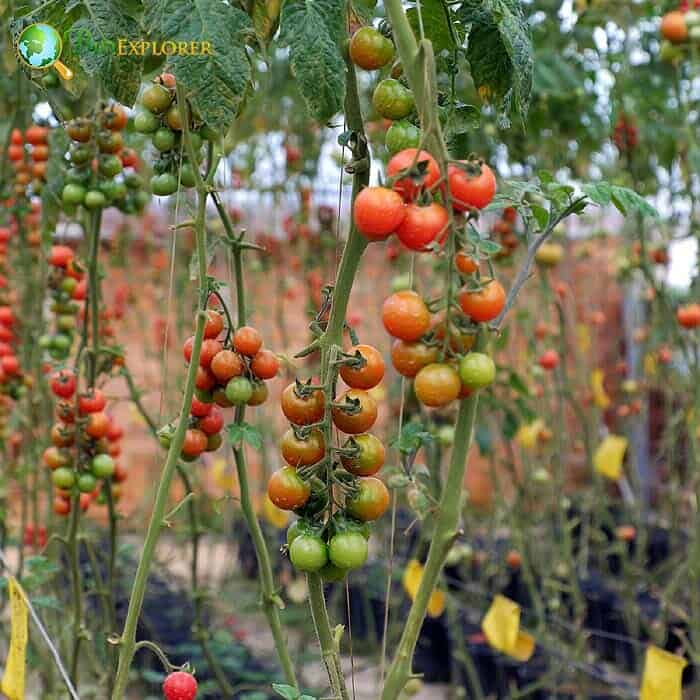 Indoor gardening can be described as overcoming a lack of natural space by erecting an artificial garden medium in your house. It is beneficial for those who live in apartments or houses where there is no land to maintain a garden.
Also, it is perfect for gardeners who still want fresh produce during the winter months.

How to Start an Indoor Vegetable Garden?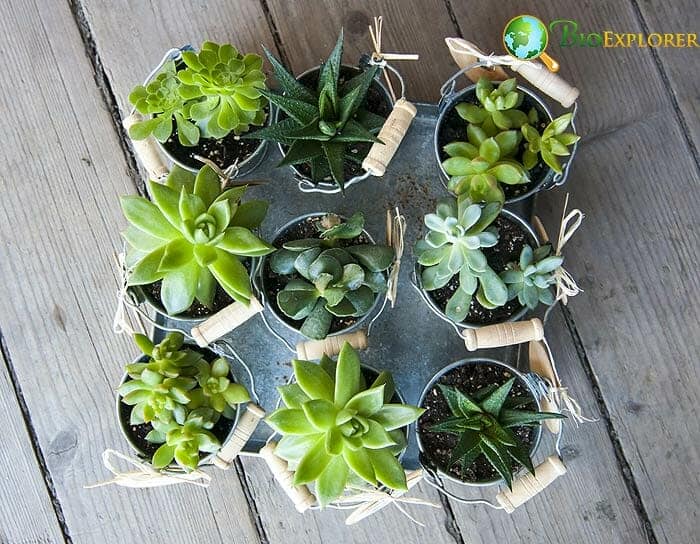 While the basic idea of an indoor gardening system is placing a plant on the windowsill and watering it, there is a lot more to consider when setting up yours. Planning will save you headaches in the future!
Artificial or Natural Lighting – your first step in setting up a garden is determining your light source. Successful indoor gardens can be set up on well-lit window sills. Windows to the south are the best, but you can also maintain healthy gardens on the West and East facing windows. If you are looking north or just don't have sunlight, artificial light can be used.
Hydroponics or Soil – The best thing about indoor gardening is that it gives the gardener the flexibility to completely customize it. Both hydroponics and soil offer many benefits.
Research – With the right timing and the proper care, virtually any plant can be grown successfully indoors. You want to research which plants will suit your space and what type of lighting you can provide. Herb gardens are great for small spaces and also in low-light conditions. Conversely, plants like beans and tomatoes require a lot more space and require more lighting.
Suggested Reading: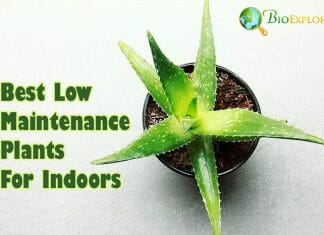 If you like indoor plants, but you don't have too much time to take care of them, here are 10 best low maintenance plants for indoors.

Do You Need a Grow Light for Indoors?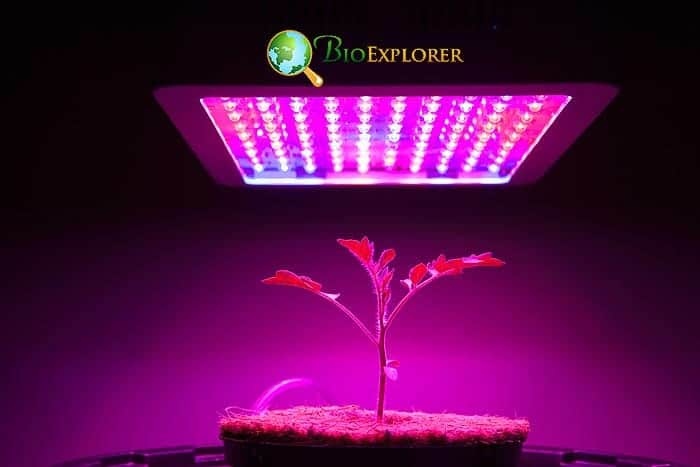 Yes! Plants grown indoors need more hours of light than plants grown outdoors.14-18 hours of light a day is recommended for most edible vegetables grown under artificial light.
However, don't be tempted to keep the lights on 24 hours a day. At least 6 hours of darkness a day is essential for plant health. As the plants grow, lift the light fixtures accordingly to maintain the optimum distance, which will vary depending on the kind of bulb used and its wattage. Here are the basic settings:
LED (Light Emitting Diode) grow light – 12 – 24 inch.
Fluorescent grow light: 3 – 12 inches.
HID (High-Intensity Discharge) Grow Light – 24 – 60 inches.
Suggested Reading: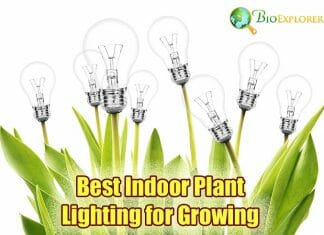 Produce and seedlings grown indoors need a lot of bright light to grow and bear fruit. Here are 6 best indoor plant lighting for growing reviews.

What Vegetables Can Grow in a Hydroponic System?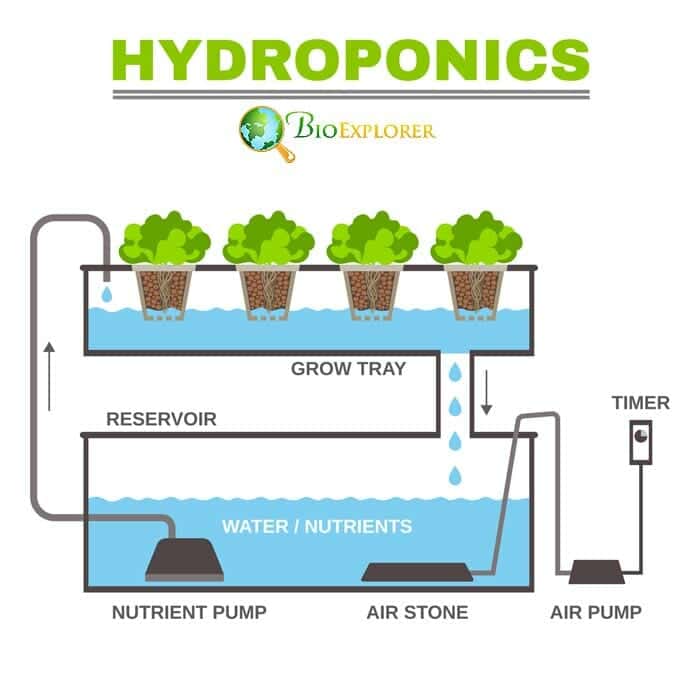 While not all vegetables will thrive in a hydroponic setting, many will. So here are some vegetables that any new hydroponic grower can grow in their garden system.
A) Lettuce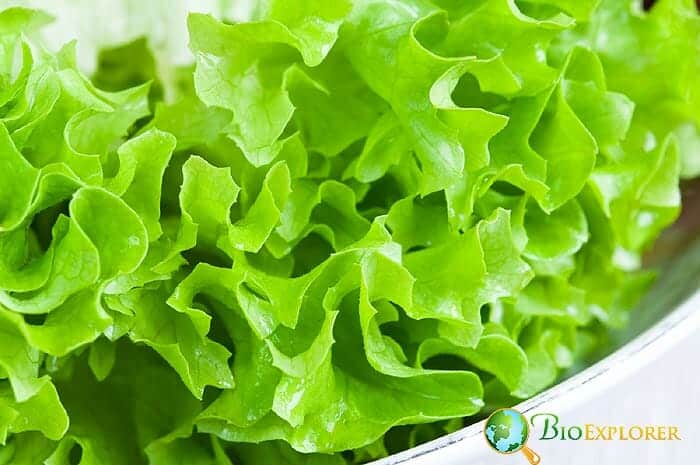 Leaf lettuce is an excellent option for hydroponics. It thrives on the most straightforward garden systems and demands minimal attention. As it grows, you can harvest the outer leaves of your lettuce, which means you will get a more extended harvest of crisp, fresh lettuce. When the leaves are cut, the inner leaves quickly grow to take their place.

B) Kale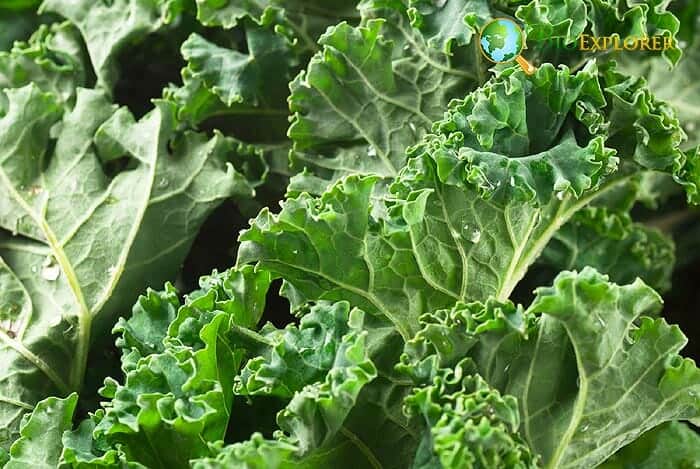 Kale is one of the best-grown vegetables due to its health benefits and delicious taste. It can germinate from seed, and once it begins to grow, it can withstand a wide variety of temperatures, from 45 to 85°F.

C) Spinach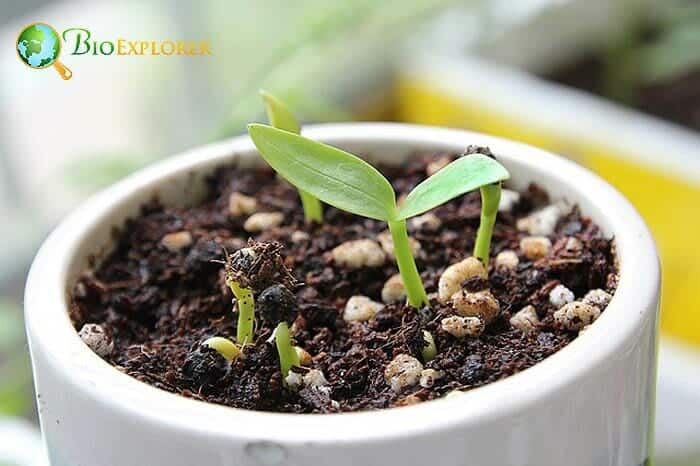 As an excellent crop in cold climates, it's perfect for growing with kale and lettuce. Any temperature above 75°F will cause the plant to suffer. You can grow it from seeds. Many hydroponists put their seeds in the refrigerator for about three weeks before planting. This creates a sturdier and therefore healthier plant. They like about 12 hours of light a day. However, since these are cold-weather plants, T5 fluorescent lights may be the best option for lighting.

D) Cucumber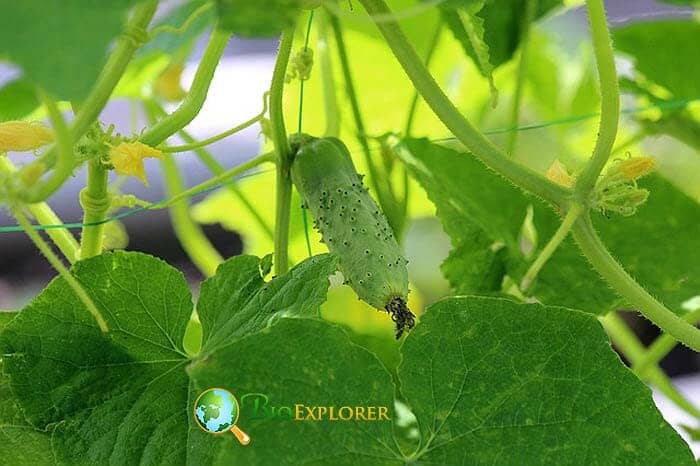 Growing cucumbers hydroponically can be very rewarding. This vegetable loves the conditions that are given to them. Nutrients, heat, and lots of moisture are ideal. Growers are in awe of the yields as they quickly become a high-yielding edible you can grow.

Are There Any Concerns with Indoor Vegetable Garden Pests?
Like outdoor plants, pests can cause problems with indoor vegetables. Whiteflies and aphids can be especially troublesome when gardening in an indoor environment. The simple solution to these garden pests is to regularly inspect plants and treat them immediately to avoid severe infestation or disease spread.

Best Natural Fertilizers for Indoor Plants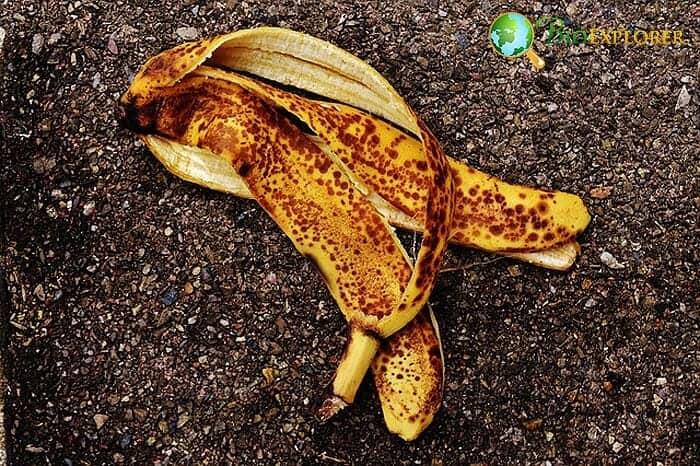 Indoor plants can benefit immensely from natural fertilizers. Numerous household items can be used as natural fertilizers for indoor plants. Don't try all of these homemade plant-based food recipes at once; try one recipe in the first month and another the following month and compare your results to see which natural fertilizer your indoor plants will respond best to.
Suggested Reading: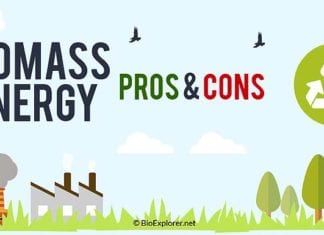 Biomass energy is produced from organic materials which come from living organisms. Explore the top 20 biomass energy pros and cons here.
A) Starch Water
Little is known about houseplants that love the starchy water left over after cooking pasta or potatoes. Just let the starchy water cool and then water your indoor plants with it.

B) Banana Peels
Banana peel is an excellent fertilizer for your plants. Chop the pods and soak them in boiling water. Remove the pods from the water and empty the cooled liquid over your plants. Bananas give your indoor plants the potassium they need.

C) Fish Aquarium Water
If you have an aquarium, save some water you take out of the aquarium and give it to your indoor plants. Fish aquarium water contains many nutrients, including potassium and nitrogen, that are very beneficial for your plants.

D) Eggshells
Dried eggshells add calcium, phosphorus, and nitrogen to your soil. Dry the shells well and grind with an old coffee grinder. Spread the dried eggshells around your houseplants.

E) Green Tea
Green tea is a beneficial fertilizer for your indoor plants. Use a teabag for every two gallons of water. Apply this solution to your indoor plants once a month.

F) Molasses
Molasses is an excellent natural fertilizer for houseplants. Simply mix two tablespoons of molasses with one gallon of water. You can apply this fertilizer to your indoor plants every month.

Do I Have to Move my Indoor Tomatoes Outside to Produce Fruits?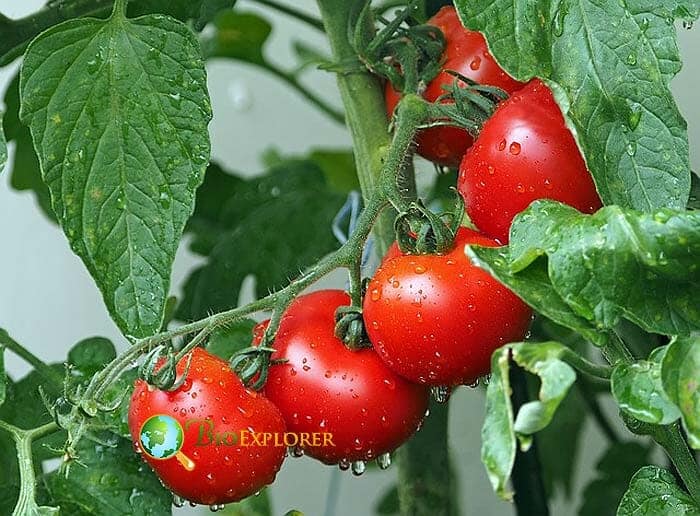 Tomatoes require full sun and up to 8 hours of light to produce fruit. Indoor temperatures should be around 18°C or higher.
Use unglazed, breathable pots with suitable drainage holes when growing tomatoes indoors. One way to store summer tomatoes is to bring them indoors at the end of the summer.
You may be able to store the tomato plants for a while over the winter. Older plants will stop producing gradually, so you won't keep them forever, but the harvest can be extended.
For an endless harvest throughout the season, try growing tomatoes indoors in consecutive batches. Start planting every 2 weeks for a supply of tomatoes throughout the season.

How Do I Keep Indoor Vegetables Moist While I'm Away Traveling?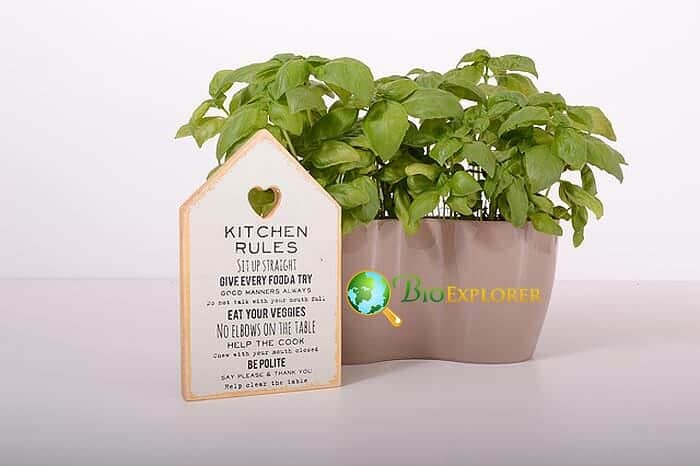 If you can't trust a neighbor to water your indoor vegetables and don't want to wait for the rain, try these handy ideas for watering your garden while on vacation.

A) Thoroughly Water and Mulch Indoor Plants
If you are only away for a few days, your plants can be fine if you water them well right before you leave. Mulching is essential for this to work, as mulch plants lose lesser moisture than unprotected ones. Ensure your garden bed has 2-3-inch coverage. Do not try to add more, as too much mulch can block oxygen in the roots of the plants.
After watering, use a long screwdriver or a shovel to pierce the soil under the mulch. Check if the soil is moist a few inches below the surface. If so, your plants should be able to survive your getaway.

B) Use Garden Hoses and a Rain Barrel to Water the Plants
On long trips, mulching and watering may not be sufficient to maintain your plant's health. Rain barrels can offer a continuous supply of water. Attach a garden hose to the rain barrel and wrap the hose around your garden. The stored water slowly drains through the pipe and saturates the soil. You should constantly water well before you go. Still, this method can keep your plants adequately sprayed outdoors while enjoying an extended vacation.

C) Keep Indoor Plants Watered with Plastic Bottles
If you do not have a rain barrel, you can make your automatic irrigation system from plastic bottles. Remove the caps from some empty soda bottles and poke small holes in each with a nail. Water your indoor plants well before filling the plastic bottles. Unscrew the watering caps and slide the bottles upside down into the soil's surface close to your plants.

What to Look for?
When shopping for the best indoor vegetable garden system, there are a few factors to consider, including if you are trying to grow vegetables or herbs, do you want a hydroponic or soil system, and how much maintenance you want to do. Here are some critical considerations in choosing the best indoor garden.
A) Size
The size of an indoor vegetable garden system for you depends on a few factors. For instance, do you have a garden spot in mind?
You need to make sure that your indoor garden is suitable. Also, it helps you think about what you want to grow.
If you want to grow some herbs, your indoor garden can be pretty small. However, if you want to grow vegetables, your indoor vegetable garden needs to be larger.

B) Plant Type
Most indoor vegetable gardens are designed to grow herbs, but some can also grow vegetables.
The plants you want to grow will influence your decision on the best indoor vegetable garden system for your home.
It is essential to check if a particular growing system is herb-only or if you have the option of growing vegetables in your garden.
Some indoor garden systems come with seedlings, while others allow you to grow your seeds. However, make sure your garden can accommodate what you plan to grow.

C) Type of System
In indoor herb gardens, plants are grown using aquaponics, hydroponic, or soil-based systems.
In indoor gardens, traditional potting soil is used to grow plants, much like an outdoor garden.
Hydroponic systems use water, which provides additional nutrients directly to the roots of the plants.
Aquaponics systems are quite similar to hydroponics systems in that there is no soil.
Still, there is another component to this type of garden system – fish! Fish live in the water that nourishes plants, and their waste produces fertilizers for plant growth.
The plants then use the waste to help keep your aquarium clean and your fish healthy.

D) Grow Lights
Your indoor vegetables need light to grow. Therefore, it is crucial to evaluate your indoor garden grow lights.
Most indoor vegetable gardens are equipped with LED grow lights that imitate natural sunlight for healthy plant growth.
Some even feature auto-dimming features to further imitate sunlight all through the day.
If you can't spend a lot of time tending your garden, look for an indoor garden with an automatic timer for grow lights.
Some indoor vegetable gardens do not have an integrated light source. If this feature is essential to you, check that the device contains grow light before purchasing.

E) Temperature Regulation
The temperature of an indoor vegetable garden system is essential. During the winter, many veggies die off, and you want your indoor vegetable garden to thrive.
Maintaining temperatures around 65 to 75°F is perfect for your small plants, while seeds prefer it a little warmer, around 68 to 78°F. Temperature is also important depending on where you plan to set up your indoor garden.
For instance, an unheated veranda might not be the best place in winter.

F) Humidity
The air in your home is generally less humid than the air outside, but plants prefer humidity.
When shopping for the best indoor vegetable garden system, it is vital to think about how to keep your plants moist without feeling like you need to hang on to them throughout the day.
Luckily, most indoor vegetable garden systems have a light on the top that acts as a kind of humidity dome to control humidity and keep plants happy with little effort.
H2|6 Best Indoor Vegetable Garden System
Here are the top 6 best indoor vegetable garden systems on the market today:

1. Moistenland Indoor Hydroponic Garden Review
Growing without soil is a snap with this Indoor Hydroponic Garden from Moistenland.
With a 22W full spectrum LED lighting system, this hydroponic unit is perfect for growing vegetables, fruits, and herbs. It even has a fan to prevent plants from overheating.
You can view your water level at any time in a clear window, and the water reservoir holds 4 liters of water at a time. The water circulation system keeps the water cool and turns on automatically every 30 minutes.
The simple on/off button turns the grow lights on for 16 hours and off for 8 hours. At the end of the 8-hour rest period, the lights come back on, making this machine a fun, carefree indoor gardening activity for the entire family.
This DIY indoor vegetable garden system comes with 12 planting sponges, 12 planting cups, and everything you need except seeds. The Moistenland Indoor Hydroponic Garden offers users the flexibility to grow exactly what they want without the pricey pre-sprouted plants or proprietary plant trays.
Pros
12 garden systems capacity at an affordable price.
You can use your seeds against expensive pre-planted pods.
Automatic water circulation every 30 minutes.
The lights work automatically to create ideal growing conditions.
Controllable for vegetables or fruits.
Cons
Some design flaws in the placement of the pods.
Does not contain seeds.
Check Price at Amazon

2. SIMBR 12 Pods Hydroponic Growing System Review
The SIMBR Hydroponic Growing System is equipped with 12 seedling blocks and 12 plant baskets, and 12 humidity blankets.
Like the Moistenland Indoor Hydroponic Garden, it has a capacity of 12 systems but at a much lower price.
The integrated LED lights can effectively prevent plants from aging too fast and extend survival time.
It automatically fills the light for 18 hours, the seeds can germinate in a few days, and the fruits can start harvesting after a few weeks.
This cheap indoor vegetable garden offers users two planting modes to choose from: vegetable mode, suitable for most leafy veggies; Fruit and Flower Mode: ideal for growing flowering plants like small tomatoes or roses.
The extra-large 4-liter water tank is sufficient for a 2-week vacation after it has been completely filled. With a visible water level scale, you can easily see when to add water to avoid water shortage.
The indoor vegetable grows kit allows you to freely adjust the height of the rising and shrinking stems (adjustable height: 6.3 to 11.8 inches) according to the various growth cycles of the plant.
Proper lights can ensure maximum photosynthesis in plants so plants can grow faster. The water pump and fan run by default for 30 minutes and hibernates for 30 minutes after the machine has started.
The fan ensures air circulation between the plants and ensures healthy plant growth. The water pump circulates the water in the reservoir, balances the water temperature, and ensures the oxygen content of the water.
Pros
Super large 4 liters water tank.
Integrated fan and water pump guarantees continuous circulation.
Plants can grow up to 11.8 cm tall.
Integrated LED lights promote plant growth.
Cons
The water indicator levels are faint.
The fan is quite noisy.
Check Price at Amazon

3. Elechome Hydroponics Growing System Review
If you're looking for an indoor hydroponic system with some bells and whistles but is affordable, the Elechome Hydroponics Growing System is a top choice.
Sponges, baskets, and nutrients are included in this small garden of 10 planting pods so you can quickly grow the seeds you want.
This indoor hydroponic vegetable garden system offers a water circulation system that is so quiet it never disturbs your peace, as well as 3-cycle options for LED, grow lights for optimal plant germination and growth.
The white, blue, and red-light panel features an adjustable neck that allows you to increase the height as your plants grow. This allows you to grow plants to about 16.5 inches tall.
This indoor vegetable garden with grow lights features a simple control panel that allows you to change the growth cycle based on the stage of your plants, allowing maximum photosynthesis.
The water pump in the tank runs for 5 minutes every 30 minutes and can be easily switched to standby mode.
It will restart automatically 18 hours later, so this indoor vegetable garden system is virtually worry-free.
Pros
Three cycles to maximize growth and germination.
The water circulation has a standby mode for those who are bothered by very little noise.
This garden system can hold seven plants up to 13.4 inches tall.
It comes with blankets, pots, and sponges to hold your seeds.
Cons
It does not have a water level indicator.
Can't grow root vegetables in it.
Two-part fertilizer is a bit boring.
Check Price at Amazon

4. Vegebox Hydroponics Growing System Review
If you are looking for a bright and simple hydroponic vegetable garden for your garden, the VegeBox Hydroponics System is flexible and affordable.
One of the highlights of this unit is the LED grow light panel, which offers everything your plants need to produce and thrive.
The 4-color lighting system helps improve flavor, photosynthesis, and plant production.
This indoor grow systems can hold 12 different plants and contain everything you need to get started except the seeds.
It contains 18 sponges, 20 plant baskets, 8 caps, grow box, fleece bag, tweezers, and measuring cup.
The adjustable light panel is more efficient as your plants grow in height.
Pros
Adjustable lighting panel allows plants to grow longer.
LED light improves flavor, plant production, and photosynthesis.
12 growing pods with caps for unused spaces.
Smart control for on/off cycles.
Cons
Does not come with seeds.
Some timer errors have been reported.
Check Price at Amazon

5. Outland Living 4ft Vertical Raised Garden Review
With a 4-foot freestanding frame, the Outland Living 4ft Vertical Raised Garden is ideal for people who have difficulty standing for long periods due to back and hip issues.
Since it is crafted from top-quality polypropylene material, there is no risk of rusting or peeling.
The material is also food safe, which means that you can grow flowers and other edible vegetables or herbs.
It is also equipped with a waterfall drainage system that ensures that the water automatically flows into the next row.
The garden system is also equipped with a drainage system for your gardening convenience.
The modern design of the garden bed allows you to create independent vertical gardens that add more beauty and appeal to your living environment.
Pros
Easy removal of each layer allows for ergonomic gardening.
Easy to assemble and space-efficient.
Ideal indoor vertical garden.
The material is food safe.
Sturdy and beautiful design.
Cons
Higher price than other garden systems.
Only comes with one drainage hole per planter box.
Check Price at Amazon

6. AeroGarden Harvest Elite Review
The AeroGarden Harvest Elite is the ideal mid-size automatic hydroponic vegetable garden system for your home.
The highly adjustable LED grow light allows you to grow up to 6 plants at a time, each reaching 12 inches in height.
The stainless-steel finish and digital display of the Elite unit make this a unit you can display in your kitchen with pride.
This garden system features a highly efficient 20W full spectrum LED light system. The grow light will help to maximize photosynthesis, resulting in fast, natural growth and a more bountiful harvest.
This AeroGarden has many new and intuitive features, including a three-level water level indicator and quick and easy system installation.
This best indoor hydroponic system for lettuce includes selecting absolutely delicious artisanal lettuces, plus a 3-ounce bottle of natural phytonutrient, enough for an entire growing season.
You can also get AeroGarden pods for all types of vegetables, from tomatoes to lettuce and more.
Pros
It comes with 6 lettuce pods.
Easy-to-use control panel
20-watt full spectrum LED grow light.
Programmable light cycle improves plant growth and photosynthesis.
Cons
Not suitable for root veggies.
Prefabricated seed pods are a bit expensive.
It lacks a touchscreen or Wi-Fi.
Check Price at Amazon

Sale
Top-Rated Indoor Vegetable Garden System
Our Pick
Our top pick for the best indoor vegetable garden system is the Elechome Hydroponics Growing System.
It is a practical indoor vegetable garden system with a stylish design, making it ideal to be placed in any space in your home.
The lighting platform can be raised to a height of 16.5 inches, allowing your plants to grow throughout all their stages with no issues.
Growing vegetables indoors is rewarding and fun. You can provide your own fresh, organic produce and achieve the cleansing and calming effects of indoor plants.
The best indoor vegetable garden systems make getting started easy by providing everything you need to start a garden and easy-to-follow directions that make these systems almost foolproof.
Start your indoor vegetable growing systems and live fresher, tastier, and healthier lives every day.

Cite This Page
Key References
"Gardening Reaches an All Time High". Accessed April 24, 2021. Link.
"Grow Lights for Indoor Plants and Indoor Gardening: An Overview | Modern Farmer". Accessed April 24, 2021. Link.