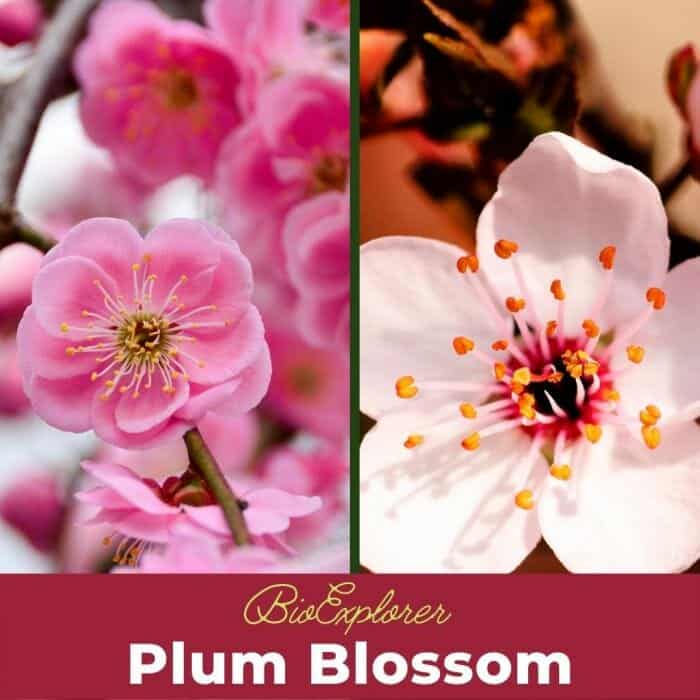 | | | | | |
| --- | --- | --- | --- | --- |
| Plantae | Magnoliopsida | Rosales | Rosaceae | Prunus mume |
Common names: Plum Blossom, Japanese Apricot, Chinese Plum, Japanese Plum, Ume
Plant Type: Deciduous tree
Flower Dimensions: The petals of the simple plum blossom are 0.394-inch in length. The flowers with multi petals can double in size.
Colors: White, pink, Rose, and red
Flowering season: Late winter and early spring (February to March)
Places in Japan with Plum Blossom: Tokyo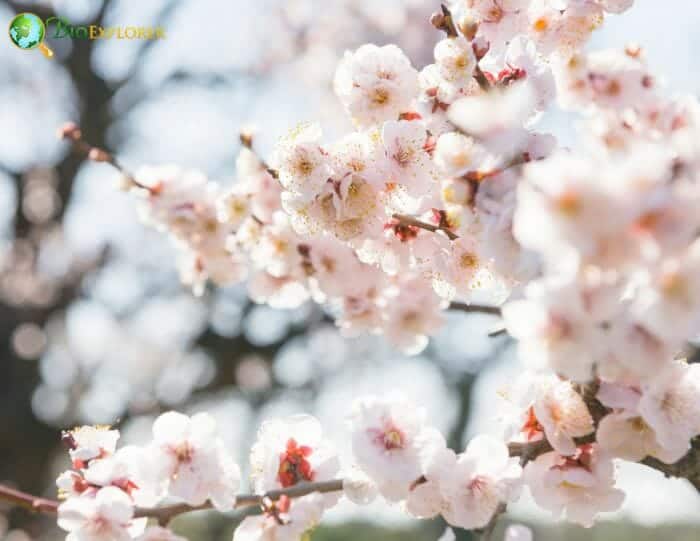 Plum blossom is a deciduous, rounded tree from Japan with great ornamental value. It can grow from 4 to 10 meters in height.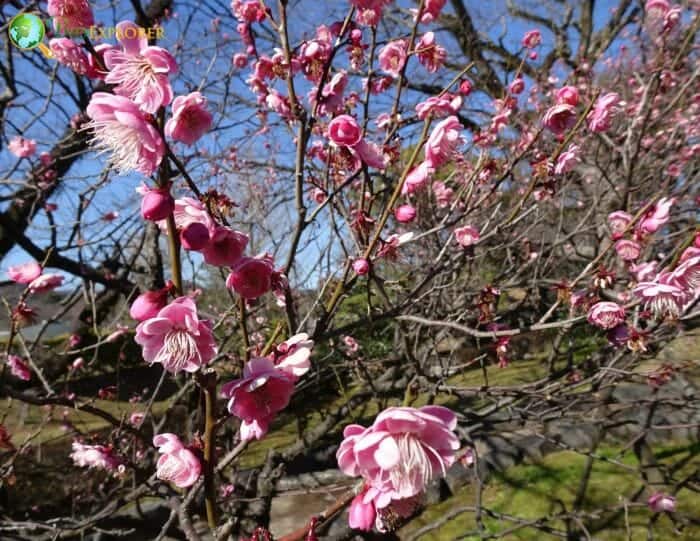 The leaves are lanceolate to obovate, and the length is not more than 8 cm. There are more than 300 cultivars with flowers in single and double forms.
These Japanese flowers have potent and sweetly fragrant and are about 0.79 to 0.98-inch in diameter.
There are 5 ovate petals in the simple flowers, usually, 0.394-inch in length.
The ume flower can also have multi-petals and be double in size. The Plum blossom tree is cultivated for its flowers and fruits.
Interesting Facts About Ume Flower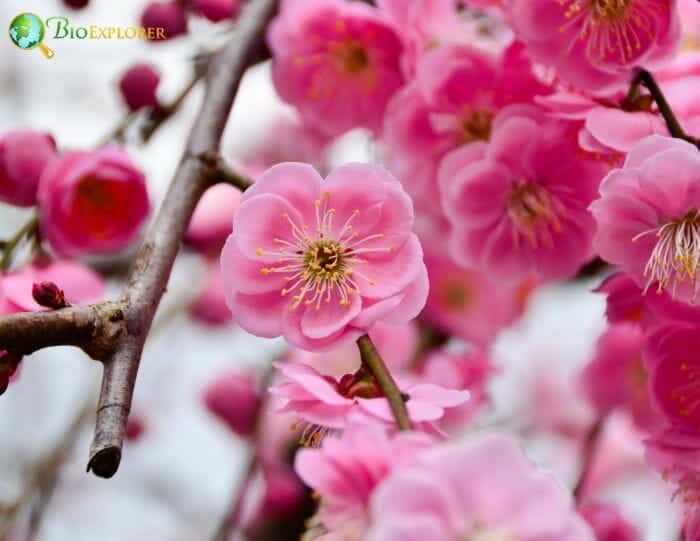 This Japanese flower symbolizes good health, strong endurance, and the capability to overcome the hardships of the winter.
The plum blossom also signifies prosperity since spring welcomes the season of farming.
This tree is usually planted in the northeast of many temples and estates because it is believed to ward against evil and misfortune[1].
The flower of the plum blossom is considered powerful and noble in Japan and East Asia. Therefore, the flower is usually graced on the crest of the samurai family.
The ume flower in pale pink or white blossoms signifies faithfulness, purity of heart, and classiness.
Cite This Page