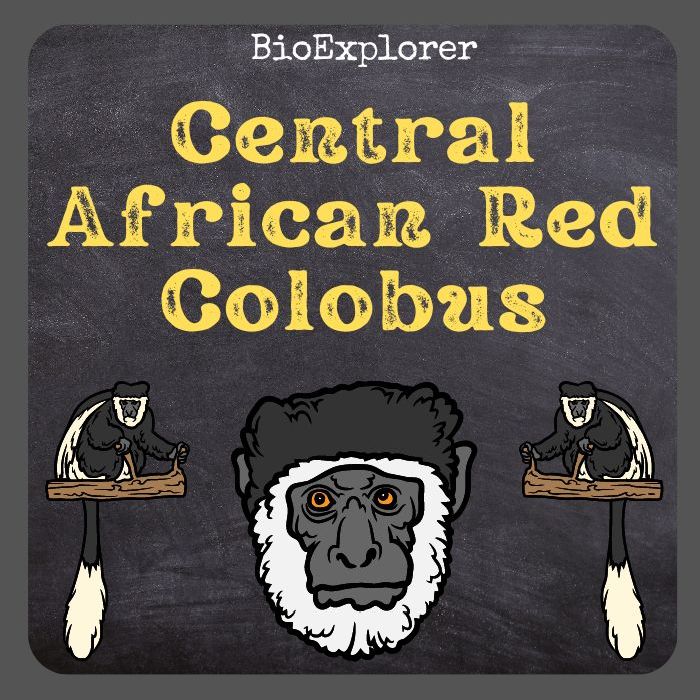 [shemedia_ad type="medrec"]
| | | | | |
| --- | --- | --- | --- | --- |
| Animalia | Primates | Cercopithecidae | Piliocolobus | Piliocolobus foai |

Common Name: Central African Red Colobus
Taxonomy Classification Year: 1899
Monkey Size: 50 to 69 cm (20 to 27 in)
Skin Color(s): Red and black
Habitat: Forests
Diet: Herbivorous
Native Countries: Democratic Republic of Congo

Foa's Red Colobus Distribution

Foa's Red Colobus Characteristics
Foa's red colobus[1] or Central African red colobus is endemic to the Democratic Republic of the Congo.
The Red Foa Colobus has long black and red fur on its head and back with light-colored underparts.
Males have a body length excluding a tail of between 50 and 69 centimeters (20 and 27 in) with a tail between 62 and 67 centimeters (24 and 26 in) long.
Males typically weigh between 9 and 13 kilograms (20 and 29 pounds), and females typically weigh between 7 and 9 kilograms (15 and 20 pounds).
It has smaller teeth than most other red colobus species.

Foa's Red Colobus Facts
Red Colobus Foa monkeys are incredibly agile, moving through trees on all fours or by brachiation.
This primate is arboreal and diurnal. They are found in all layers of the tree canopy, from ground level to layer 5.
Generally, Red Colobus Foas Monkeys are found in large groups of 20 to 90 individuals.
The name Colobus is derived from the Greek word colobe, meaning "crippled" because they do not have full thumbs.
Juveniles display a pinkish genital swelling, much like an adult female, to avoid confrontation with older, more prominent, and probably more muscular males in the group.

Cite This Page