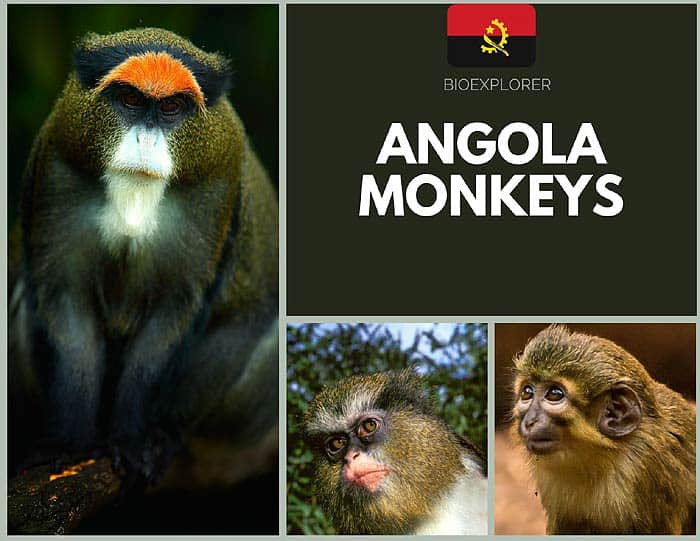 Angola Monkeys: Angola, officially known as the Republic of Angola, is a nation in Southern Africa known for its beautiful environment and abundance of many natural resources.
Angola is also home to 13 species of Old World monkeys that make up 6 genera; however, none of these species are endemic to the country.
One of the most popular species is the red-tailed monkey (Cercopithecus ascanius), a small-sized monkey known for its black-skinned face, brownish fur coat, and red tail[1]. They are primarily found in the trees of forests and other woodland areas in Angola and other African countries[2].
Examples of other species of monkeys that can be found in Angola include the black mangabey (Lophocebus aterrimus), the chacma baboon (Papio ursinus), and the malbrouck monkey (Chlorocebus cynosuros).

Angola Monkeys
Here are the different types of monkeys living in Angola.

Cite This Page