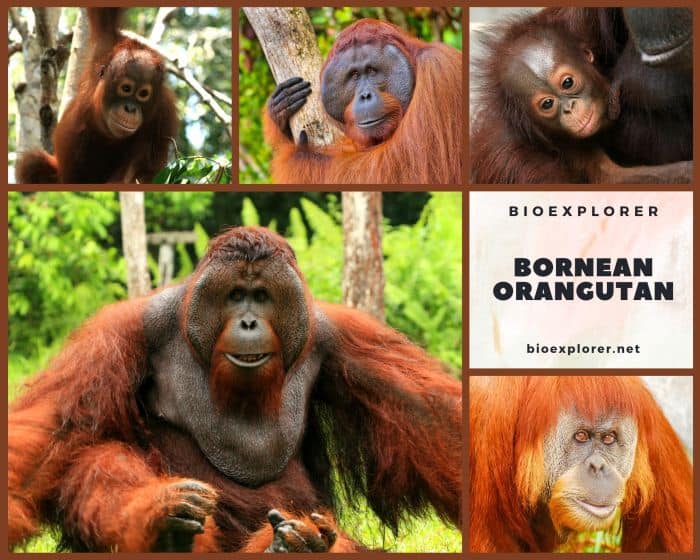 | | | | | |
| --- | --- | --- | --- | --- |
| Animalia | Primates | Hominidae | Pongo | Pongo pygmaeus |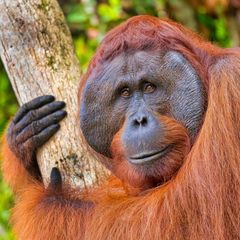 Common Name: Bornean Orangutan
Taxonomy Classification Year: 1760
Monkey Size: 97 to 97 cm (38.19 to 58.19 in)
Skin Color(s): Orange-red
Habitat: Rainforest
Diet: Herbivorous
Native Countries: Indonesia, China

Bornean Orangutan Distribution

Bornean Orangutan Characteristics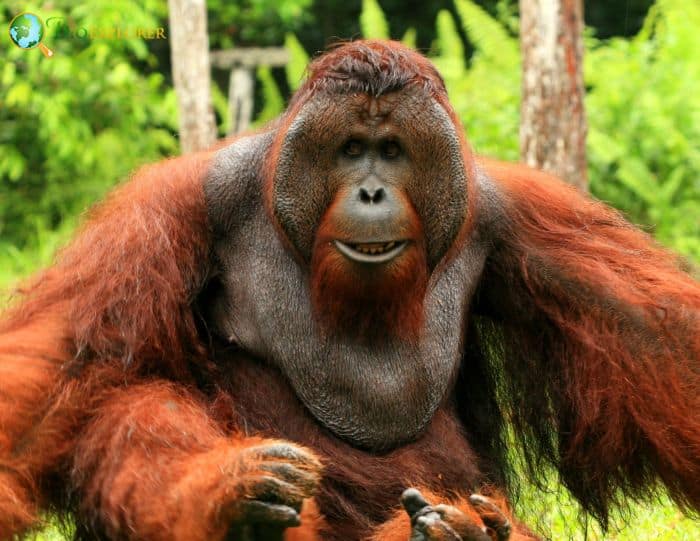 The Bornean orangutan[1] is native to the Borneo Island. Along with Pongo abelii (the Sumatran orangutan) and Pongo tapanuliensis (the Tapanuli orangutan), it belongs to the only genus of great apes endemic to Asia.
They have thick, shaggy, orange-red hair and long arms, which are beneficial for traveling through the canopy.
They grasp with their hands and feet, which suits their arboreal life. Unlike most mammals, their fur does not cover their faces.
However, Bornean orangutans do have facial hair, including beards and whiskers.
Also, they have sizeable fatty cheek pads called a harness and a drooping throat pouch.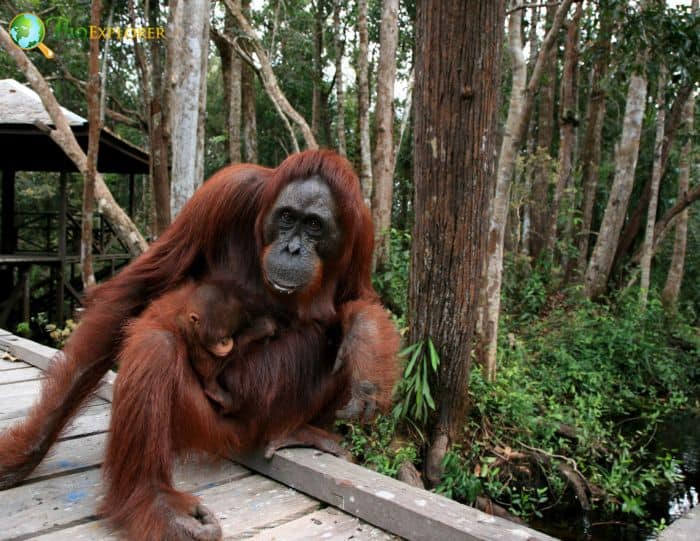 What Do Bornean Orangutans Eat?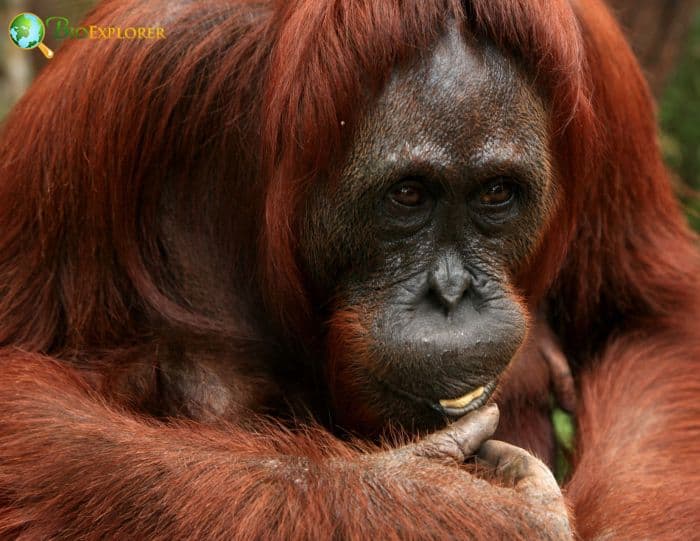 The Bornean Orangutan consumes these plant matter[¶]:
Clustertree (Ficus racemosa)
Brown-Woolly Fig (Ficus drupacea).
Pulasan (Nephelium lappaceum)
Jacareuba (Calophyllum brasiliense)
Oriental Trema (Trema orientalis).
Cowa Fruit (Garcinia cowa).
Ilang-Ilang (Cananga odorata)
Javanese Treebine (Cissus nodosa).
Bishopwood (Bischofia javanica)
Weeping Fig (Ficus benjamina).
Fig (Ficus)
Council Tree (Ficus altissima).
Myrobalan (Terminalia bellirica)
Argus Pheasant Tree (Dracontomelon dao).

Bornean Orangutan Facts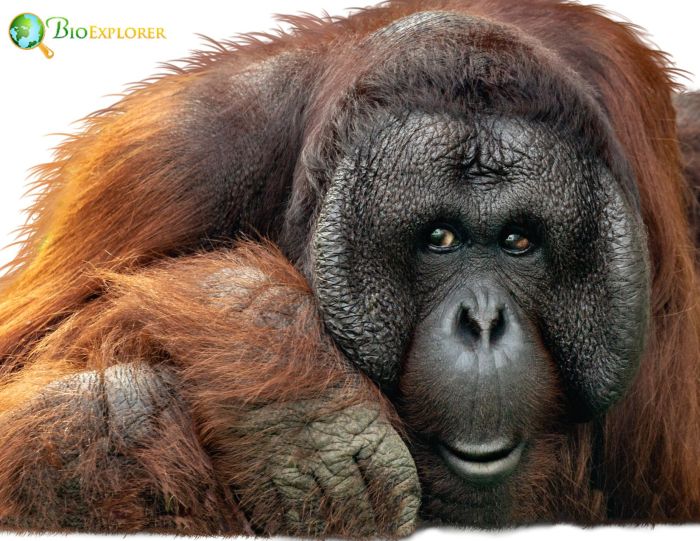 Although orangutans are not territorial, adult males exhibit threatening behavior when encountering other males and only socialize with females for mating.
Like other great apes, orangutans are highly intelligent and display different tools and cultural patterns in the wild. In addition, orangutans share about 97 percent of their DNA with humans.
The Bornean orangutan is an endangered species whose existence is seriously threatened by deforestation, hunting, and palm oil plantations.
They travel more on the ground than their Sumatran counterparts despite being arboreal.
The Bornean orangutan exhibits nesting behavior. Nests are built to be used during the day or at night.

Cite This Page