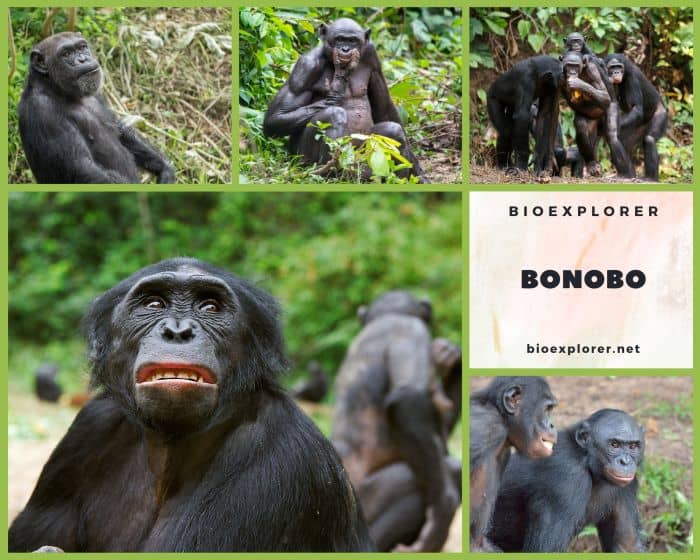 | | | | | |
| --- | --- | --- | --- | --- |
| Animalia | Primates | Hominidae | Pan | Pan paniscus |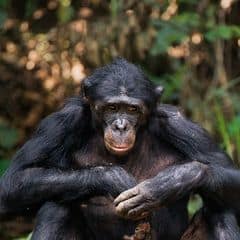 Common Name: Bonobo
Taxonomy Classification Year: 1929
Monkey Size: 104 to 124 cm (40.94 to 48.82 in)
Skin Color(s): Black
Habitat: Forest, rainforest
Diet: Herbivorous
Native Countries: Democratic Republic of Congo

Bonobo Distribution

Bonobo Characteristics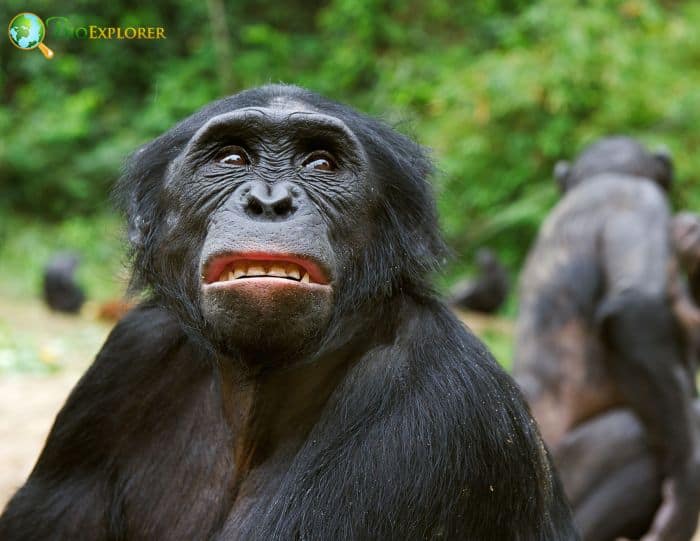 The bonobo[1] (Pan paniscus) is a great ape in danger of extinction. It is one of two species that make up the Pan genus, the other being Pan troglodytes – the common chimpanzee.
The bonobo is generally considered more elegant than the common chimpanzee.
Although large male chimpanzees may exceed any bonobo in mass and weight, the two species overlap significantly in body size.
The head of the bonobo is relatively smaller than that of the common chimpanzee, with less prominent brow ridges over the eyes.
The species has a black face with pink lips, large nostrils, small ears, and long hair on the head that forms a part.
Females have slightly more prominent breasts, unlike the flat breasts of other female apes. However, they are not as prominent as those of humans.
The bonobo also has a slender torso, narrow shoulders, a slender neck, and long legs compared to the common chimpanzee.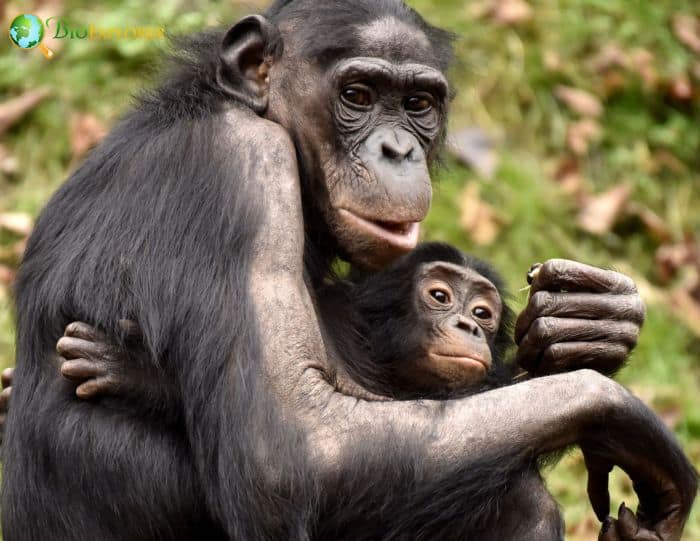 What Do Bonobos Eat?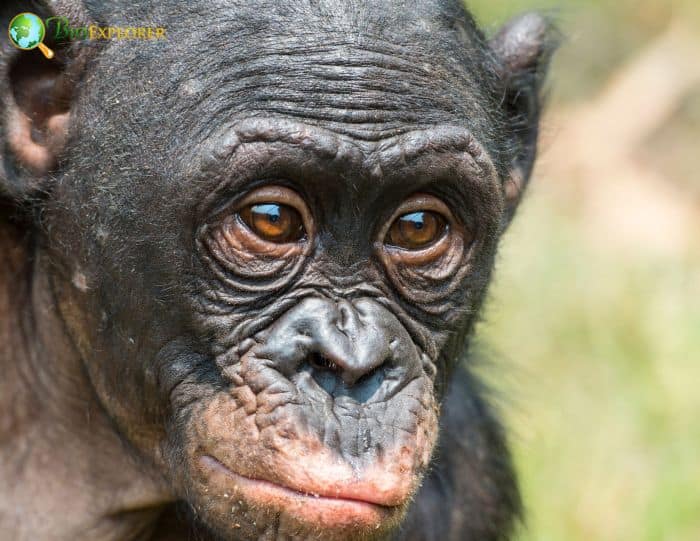 The Bonobo consumes these organic matter namely[¶]:
Antrocaryon (Antrocaryon micraster)
African Breadfruit (Treculia africana).
Ragleaf (Crassocephalum)
Treebind (Cissus)
Umbrella Tree (Musanga cecropioides).
Persimmons (Diospyros)
Goldenleaf (Chrysophyllum)
Aframomum (Aframomum)
Tail Grape (Artabotrys)
African Nutmeg (Pycnanthus angolensis).
African Mammee-Apple (Mammea africana).
Boleko Nut (Ongokea gore).
Boarwood (Symphonia globulifera)
Emien (Alstonia boonei)
Eben Tree (Dacryodes edulis).
Umbrella-Tree (Maesopsis)
Tallow Tree (Allanblackia floribunda).
Fig (Ficus)
Devil's-Pepper (Rauvolfia)

Bonobo Facts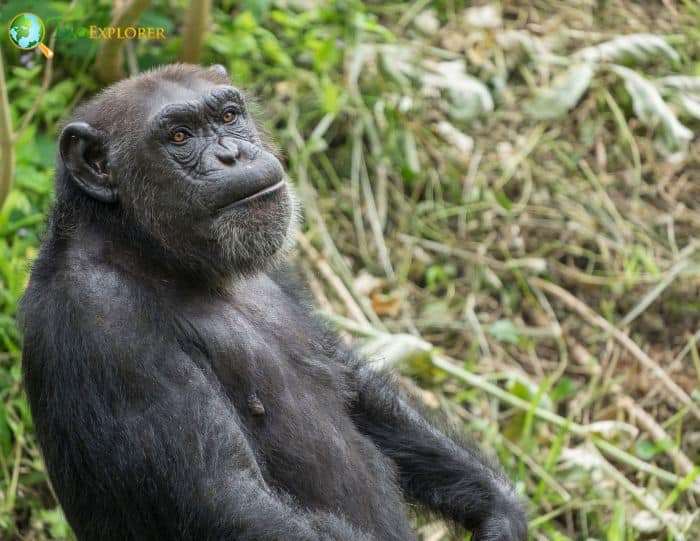 Bonobos are both arboreal and terrestrial. Most floor movements are characterized by knuckle quadrupedal walking.
Multivariate analysis has revealed that bonobos are more neothenized than the common chimpanzee, taking into account traits such as the relatively long torso.
The bonobo, like humans, has highly individualized facial features such that one individual can be clearly distinguished from another, a trait that lends itself to the visual recognition of faces in social interactions.
Males form long-lasting friendships with females, and female bonobos, in turn, prefer to associate and mate with males who are respectful and easygoing toward them.
Due to the nomadic nature of females and the food evenly distributed in their environment, males do not gain an obvious advantage when forming alliances with other males or defending a range like chimpanzees.

Cite This Page