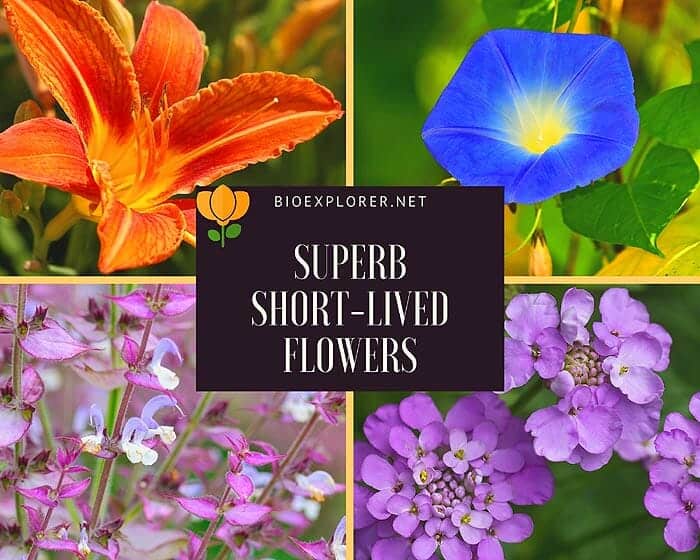 Short-lived flowers are a type of flower that only exists for a limited time. Typically short-lived perennials last a 3 to 5 year period before eventually dying out. However, some flowers live just for a day (Daylily, as the name suggests, each flower lives for one day but the stem will produce more flowers up to 3 week period).
Morning Glory is another very short-lived flower that lives for a day. With proper care, you may extend the longevity of these flowers.
Short Lived Flowers
Here is the collection of short-lived flowers.
Cite This Page