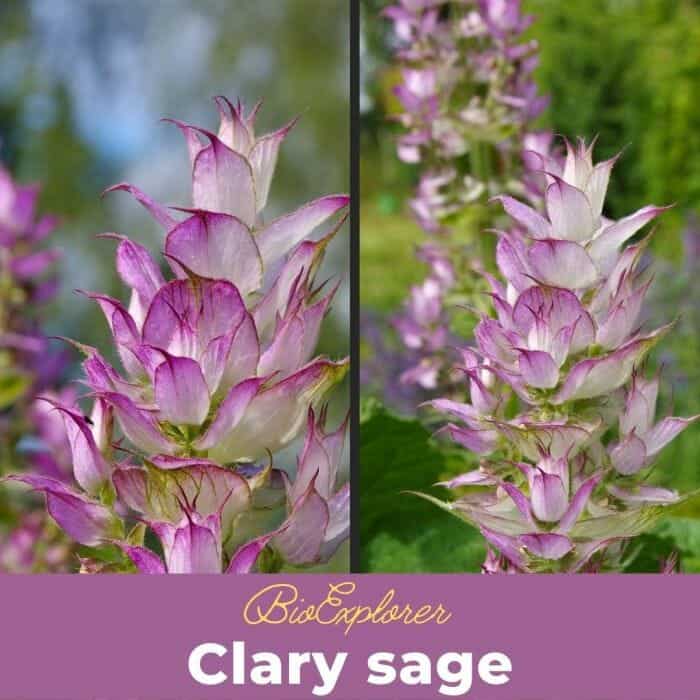 Clary sage (Salvia sclarea), commonly known as Eyebright, Clear Eye, or European sage, is a short-lived perennial or multi-branched biennial sage that usually grows 3 to 4 feet tall.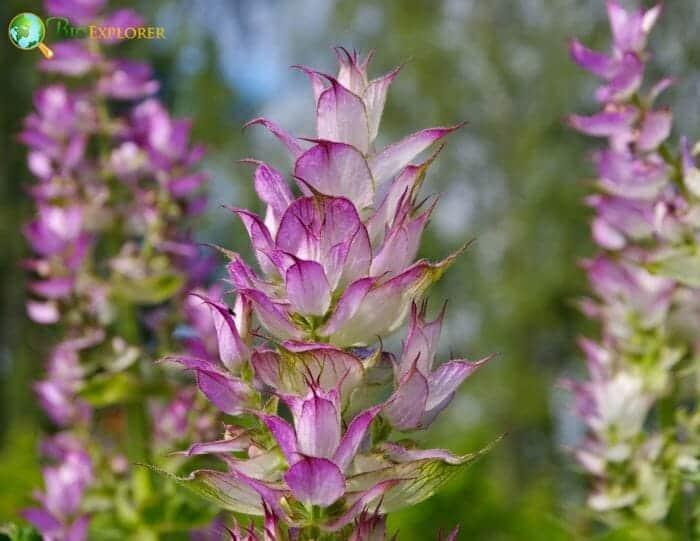 It originates from the Mediterranean region (North Africa, Central Asia, and southern Europe). The genus Salvia contains around 960 different species[1] of woody and herbaceous plants in the Lamiaceae (mint) family.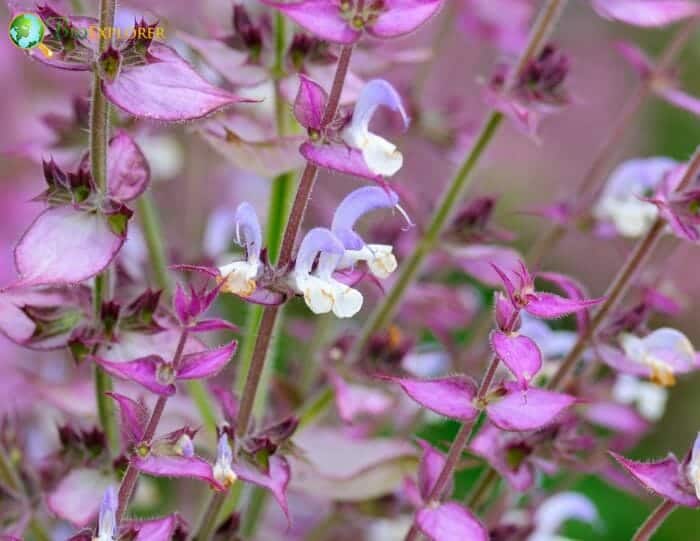 Clary sage typically forms a basal whorl of broad gray-green leaves (up to 8″ long). The flower stalks appear in the second year and reach a height of 3-4″, crowned with flower heads small, double-lipped, tubular, lilac to creamy white flowers.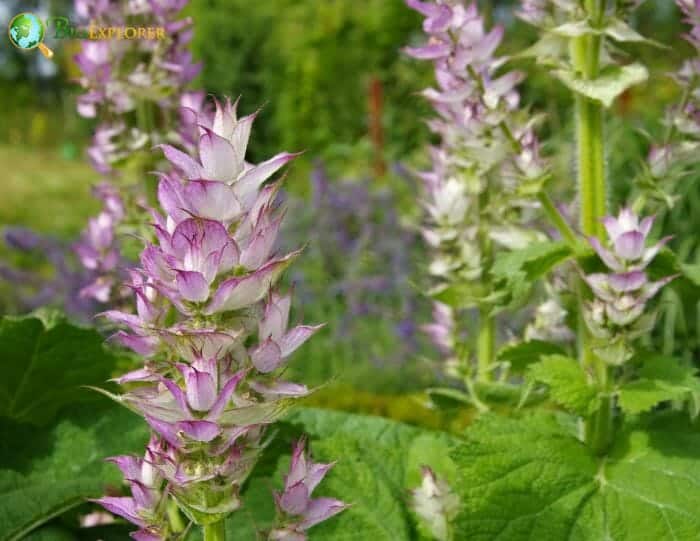 The flowers usually bloom in summer. The foliage and flowers are very fragrant. The square stems are rough, hairy, and thick. Basically, this plant grows biennially but can last 1 or 2 years longer.
Cite This Page