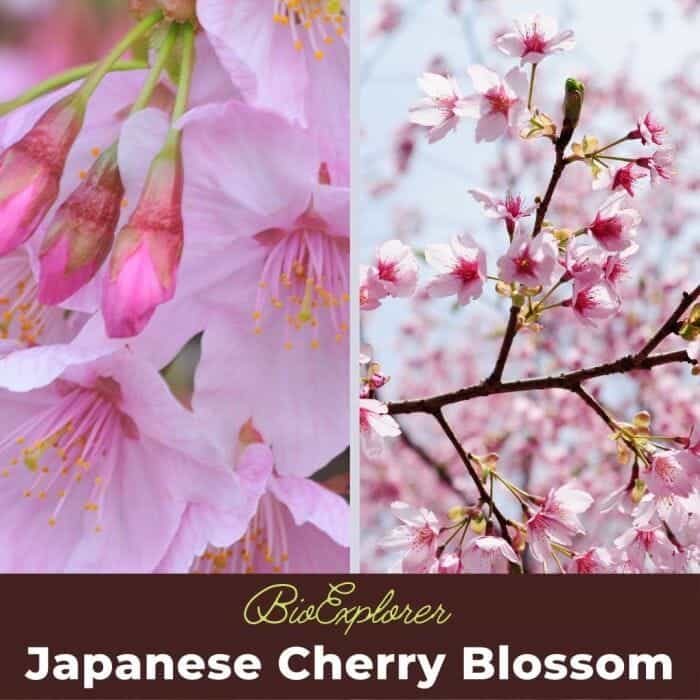 | | | | | |
| --- | --- | --- | --- | --- |
| Plantae | Rosales | Rosaceae | Prunus | Prunus serrulata |
Common Names: Oriental cherry, Japanese flowering cherry, Sakura.
Plant Type: Deciduous tree.
Flower Dimensions: Flowers are 1.38 to 2 inches in diameter
Colors: White to pinkish-red
Flowering Season: Spring (Mid-late March)
Places in Japan with Cherry Blossom: Tokyo, Mount Yoshino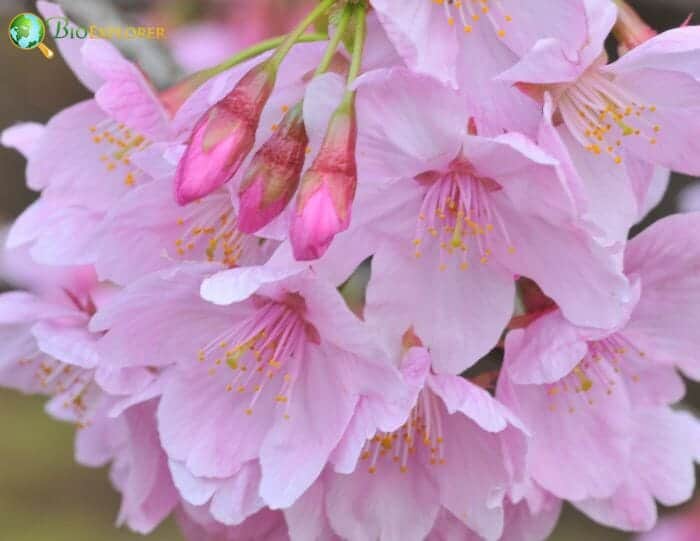 Cherry blossom is a medium-sized tree that can grow to 15-25 feet. The spread is 4-8 meters. The tree is short-lived (15-20 years).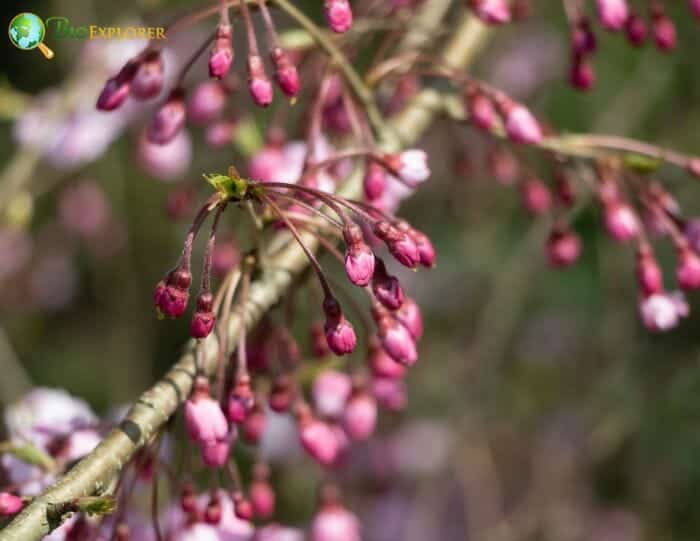 It is native to Korea, China, and Japan.
The flowers are single, semi-double, or double in form. They can be fragrant or non-fragrant.
The leaves are serrated, elliptical, and shiny. The foliage is reddish-brown to bronze during or after flowering. During summer, it becomes dark green. During fall, it becomes bronze, red, and yellow.
The bark of the cherry blossom is glossy and smooth, with a reddish to bronze color and prominent lenticels that add attractiveness to the tree during winter.
Interesting facts about the Cherry Blossom
Plucking a blossom or a branch can get you arrested in Washington, D. C.
The fallen petals of the cherry blossom symbolize the Japanese samurais' souls who sacrificed their lives for the Emperor.
During "Hanami", countless people in many different locations in Japan have a picnic-style celebration underneath the cherry blossoms. They eat and drink to welcome the arrival of spring.
The cherry blossom, the National flower of Japan, symbolizes the transience of life because of its short blooming season.
Cherry blossom[1] signifies good luck, Love, and femininity.
Cite This Page