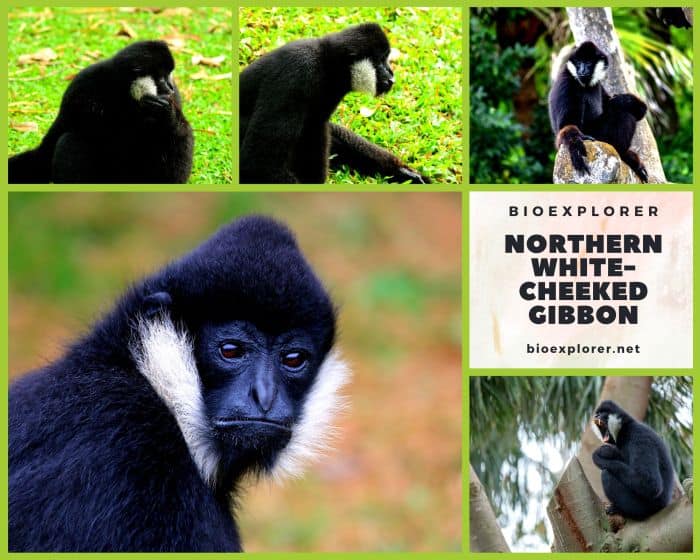 | | | | | |
| --- | --- | --- | --- | --- |
| Animalia | Primates | Hylobatidae | Nomascus | Nomascus leucogenys |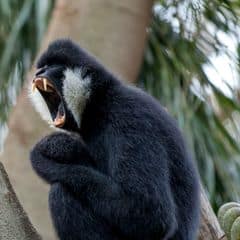 Common Names: Northern White-cheeked Crested Gibbon or White-cheeked Gibbon
Taxonomy Classification Year: 1840
Monkey Size: 45 to 63 cm (17.72 to 24.80 in)
Skin Color(s): Black or reddish-tan
Habitat: Forest, rainforest
Diet: Omnivorous
Native Countries: Laos, Vietnam, China

Northern White-cheeked Crested Gibbon Distribution

Northern White-cheeked Gibbon Characteristics
The northern white-cheeked gibbon[1] (Nomascus leucogenys), also called the white-cheeked gibbon, is an endangered species of gibbon endemic to Southeast Asia.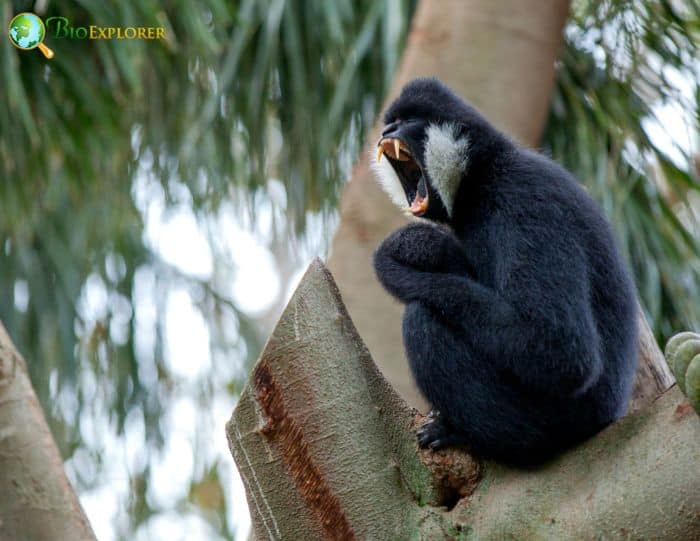 Northern white-cheeked gibbons are sexually dimorphic, with males and females having different colorations and the former slightly larger.
Males have all black fur except for distinctive white cheek patches, a prominent tuft of fur on the crown, and a throat pouch.
Females are reddish brown, without a cranial plume, and with a crest of black or dark brown fur running from the crown to the nape.
The species resembles the southern white-cheeked gibbon but slightly has longer hair and different vocalizations.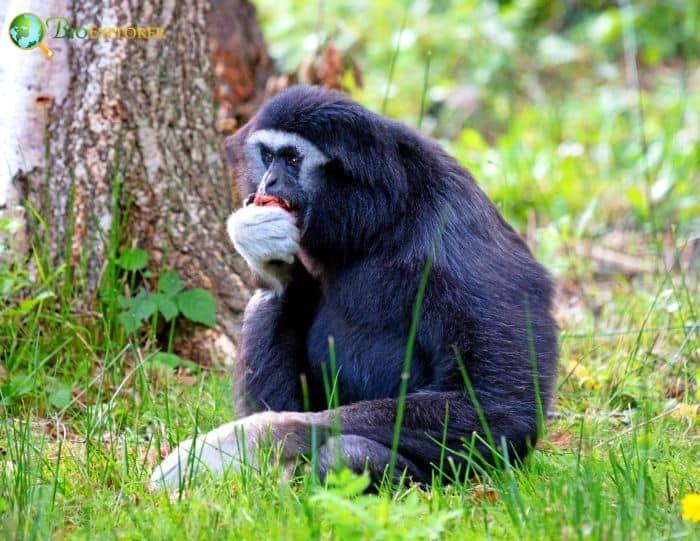 Northern White-Cheeked Gibbon Facts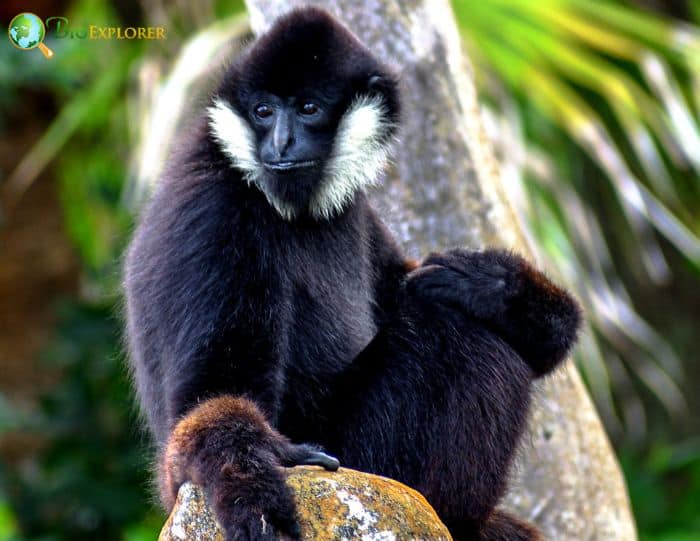 Like other members of its genus, both males and females have unusually long arms, even for gibbons, with arms 1.2 to 1.4 times the length of their legs.
Adults have been shown to exhibit a hand preference when swinging through trees, and individuals are equally likely to be right-handed or left-handed.
Both males and females have been reported to produce reddish-brown secretions from glands around the upper chest, ankles, and hips.
They are diurnal and spend the night sleeping on high branches, often cuddling one another tightly.
Northern white-cheeked gibbons use vocalizations throughout the day to signal their territory and are used in mating rituals.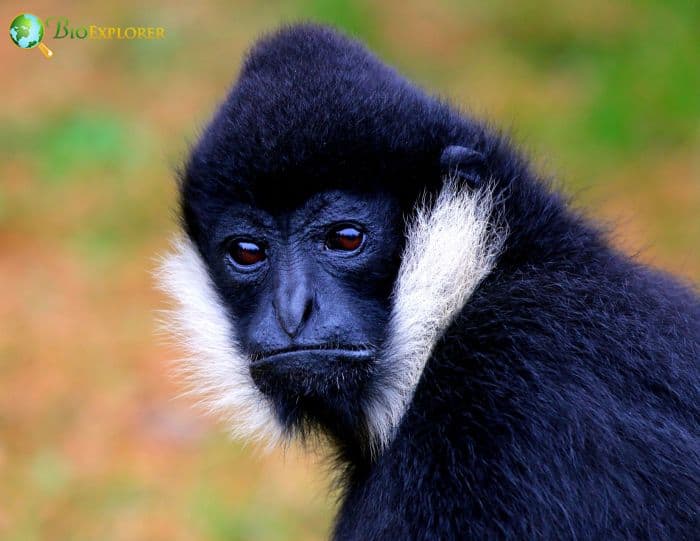 Cite This Page