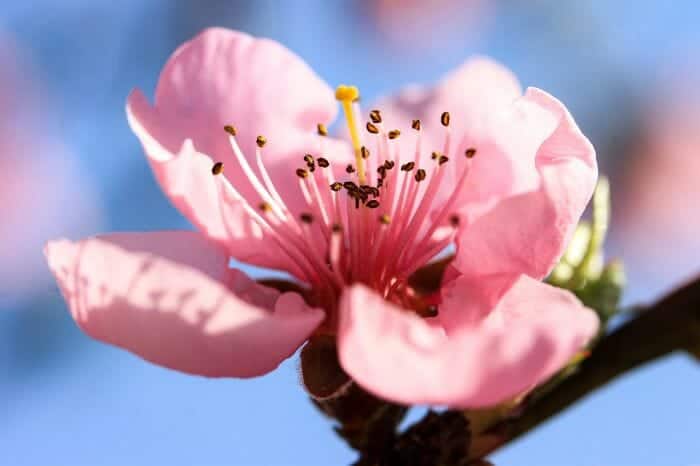 The common peach blossom (Prunus persica) is the genus Prunus fruit plant, which belongs to the Rosaceae family. The Prunus genus includes 430 different tree and shrub species[1].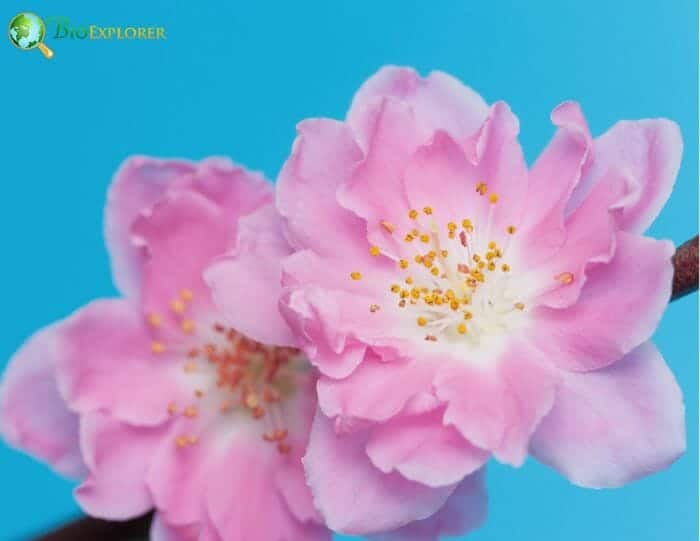 The peach blossom originates from northern and central China. The pink peach blossom is a symbol and sign of well-being and love. The peach blossom is a deciduous peach tree. The leaves are elliptical to lanceolate, with a roughly serrated edge, glabrous, petiole 1 to 2 cm long.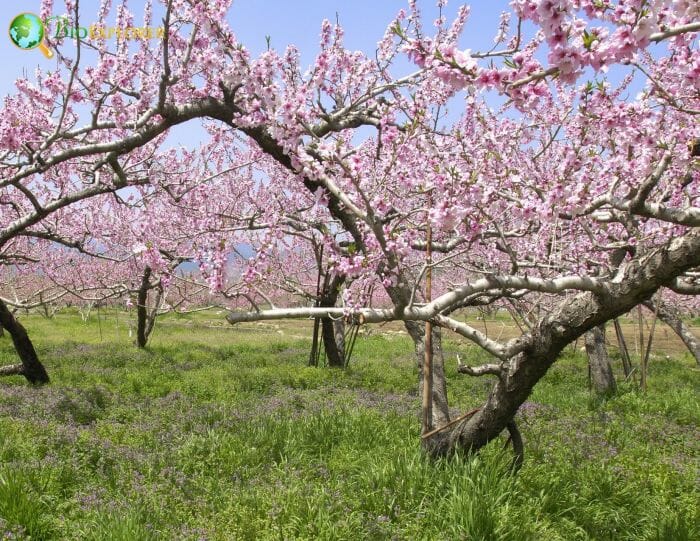 It can grow to a height of 3 to 10 meters. Peach blossoms can vary in color depending on the variety. Most peach flowers have pale pink petals with a dark magenta or dark pink blush near the center. Each flower comprises 5 petals with several fibrous stamens in the middle.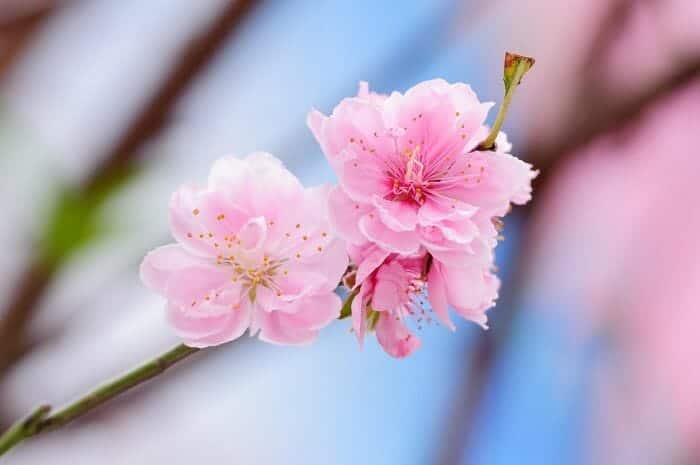 They have a diameter of about 2-3 centimeters. Peach blossoms have a delicate and soft texture with a sweet aroma reminiscent of almonds and honey. The flowers bloom from March to April.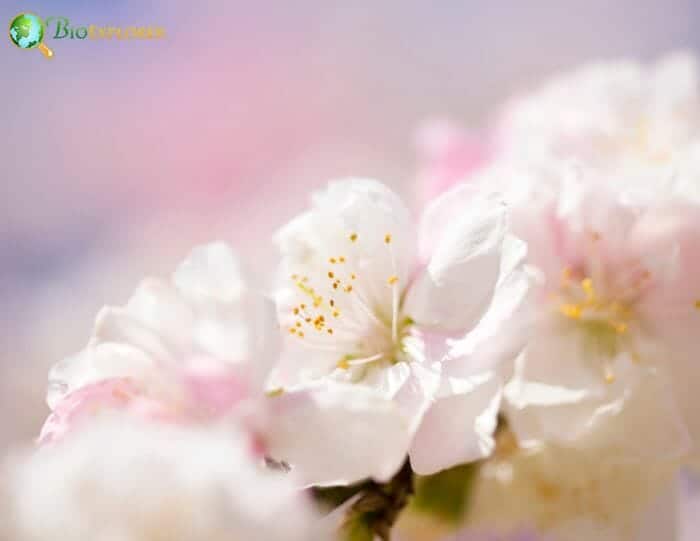 Cite This Page