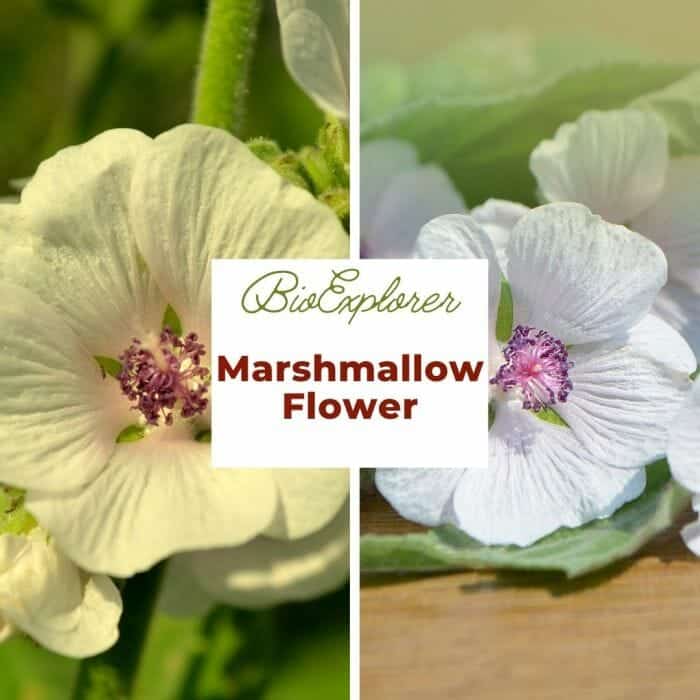 Althaea officinalis, the marshmallow or marsh Mallow, is a flowering species of plant native to North Africa, Western Asia, and Europe. The name of the genus "Althaea" is derived from the Greek word "althäeis" for "heal, promote".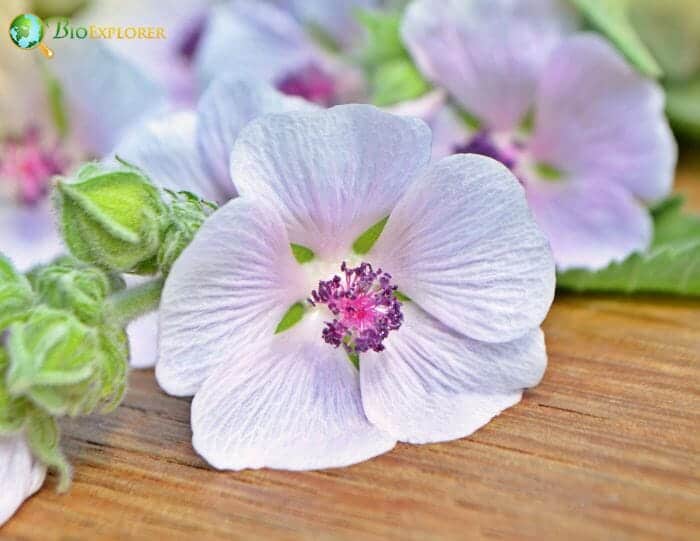 The name of the plant family to which the real marshmallow belongs, the Malvaceae (mallow) family, is of Greek origin – "malake" meaning something "soft". The Althaea genus consists of 6 to 12 species[1] of perennial grasses.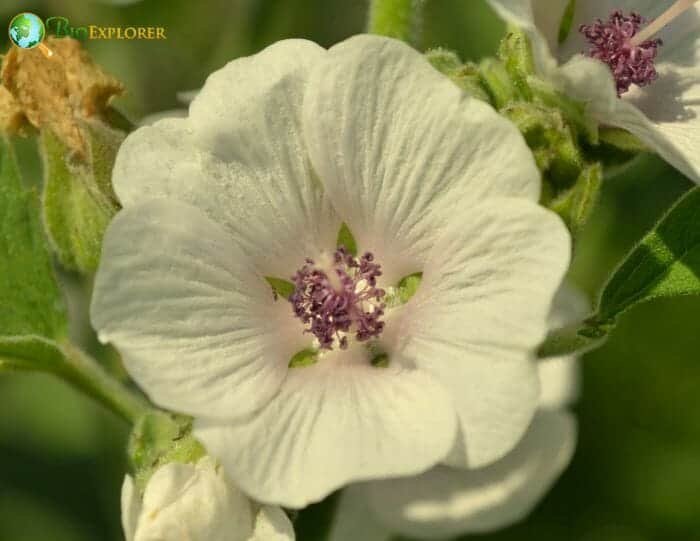 This hardy perennial has a deep, fleshy taproot. From here, grow firm, soft-haired to matted, unbranched stalks that can reach a height of 5 feet (1½ meters).
The leaves are short-stemmed, rounded, oval-heart-shaped, 50-75 mm (2 to 3 inches) long, and around 30 mm (1 1⁄4 inches) wide, with entire or 3- to 5-lobed margins, with irregularly serrated edges.
True marshmallow flowers appear in clusters in the leaf axils from July to September. They are 1.2 to 2 in (3 to 5 cm) tall. The flowers are white to pale pink, with 6 to 9 outer sepals that are slightly scented.
Cite This Page