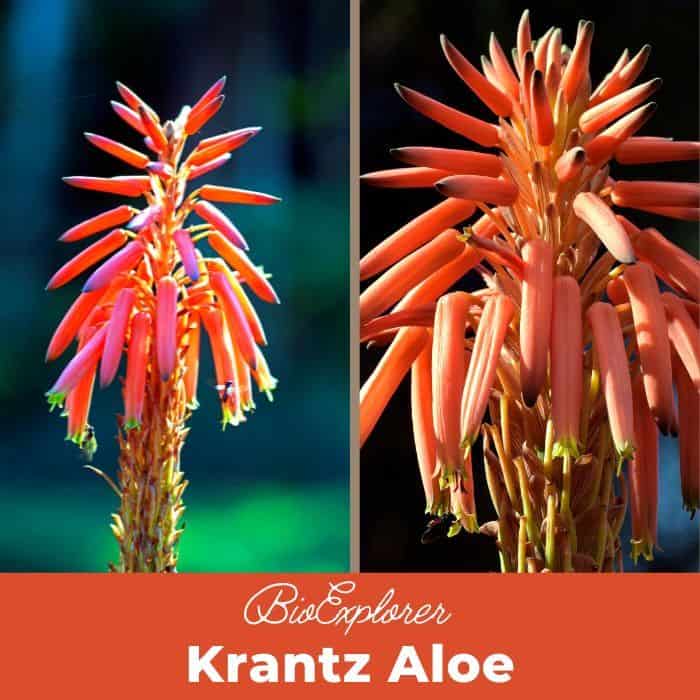 | | | | | |
| --- | --- | --- | --- | --- |
| Plantae | Asparagales | Xanthorrhoeaceae | Aloe | Aloe arborescens |
Plant Type: Succulent perennial shrub.
Common Name: Krantz Aloe, Candelabra Aloe.
Color: Coral red
Flower Dimensions: 18-inch-wide rosettes.
Flowering Season: May to July.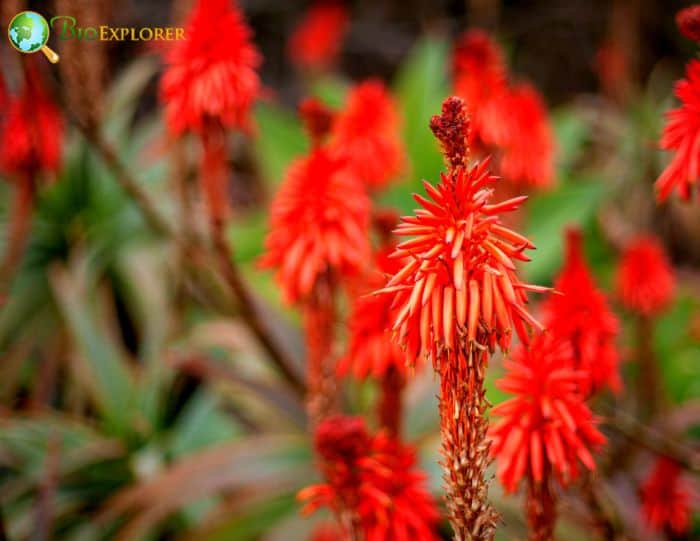 Aloe arboresens is a perennial succulent of the order Asparagales. It can grow to a height of 2-3 meters.
The stems of the Krantz Aloe plant are thick. The multiple branches arise from its woody trunk.
The leaves of the Aloe arborescens are sharply toothed along the margins. The leaves are succulent. They are green with a slight blue tint.
The flowers of the Aloe arborescens are tubular in shape. They are carried out on stout stems and in the inflorescence of a raceme.
The flowers of the Krantz Aloe produce nectar and attract many pollinators, specifically sunbirds and bees.
Where can Krantz Aloe be mostly spotted?

Africa

Interesting Facts about Krantz Aloe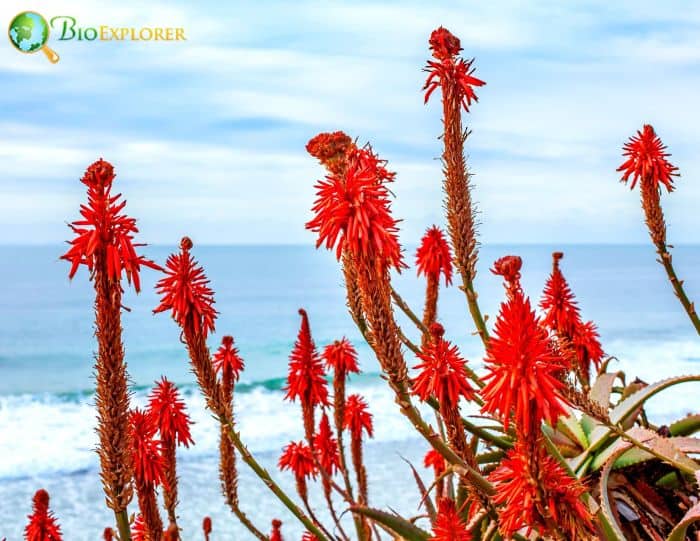 The bitter juice of the Aloe arborescens[1] has medicinal uses. For example, the burn victims of WWII were treated with the concoctions of Aloe.
The Zulu people[2] used the leaves of the Krantz Aloe as protection against the storm.
The sap of the species of Aloe possesses anthraquinone[3] compounds. These compounds are useful for many medicinal uses. In addition, research[4] showed that fresh gel and juice of A. arborescence manifest good antimicrobial activity when tested against microorganisms.
The excessive use of Aloe anthraquinone can cause congestion and irritation of the pelvic organs. In addition, long-term use can cause colorectal cancer.
The genus Aloe refers to the bitter juice that the plant leaves produce. The Latin word arborescens means tree-forming. But the Aloe is not tree-like.

Cite This Page