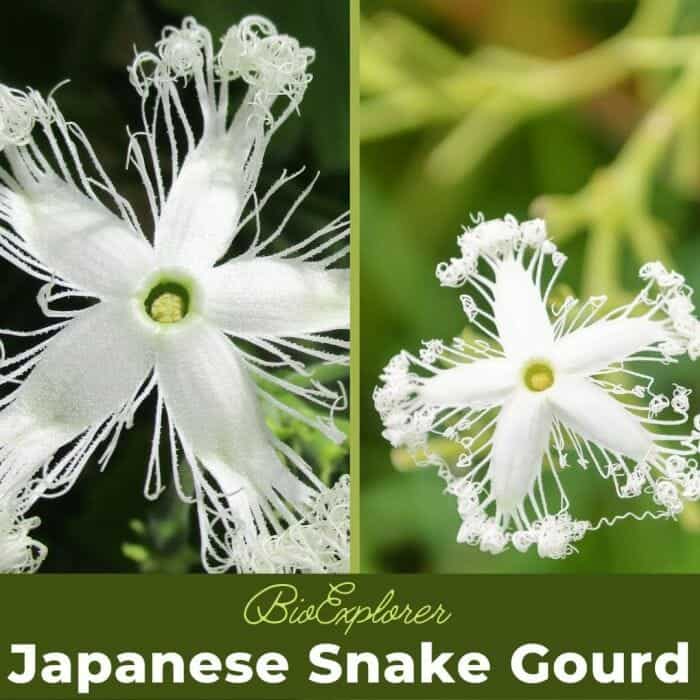 | | | | | |
| --- | --- | --- | --- | --- |
| Plantae | Cucurbitales | Cucurbitaceae | Trichosanthes | Trichosanthes cucumerina |
Plant Type: Perennial vine.
Common Names: Japanese Snake Gourd, Serpent Gourd.
Color: White
Flower Dimensions: 1.97 inches in diameter.
Flowering Season: Summer to early fall (July to September).
Places in Japan with Japanese Snake Gourd: Honshu, Shikoku, and Kyushu.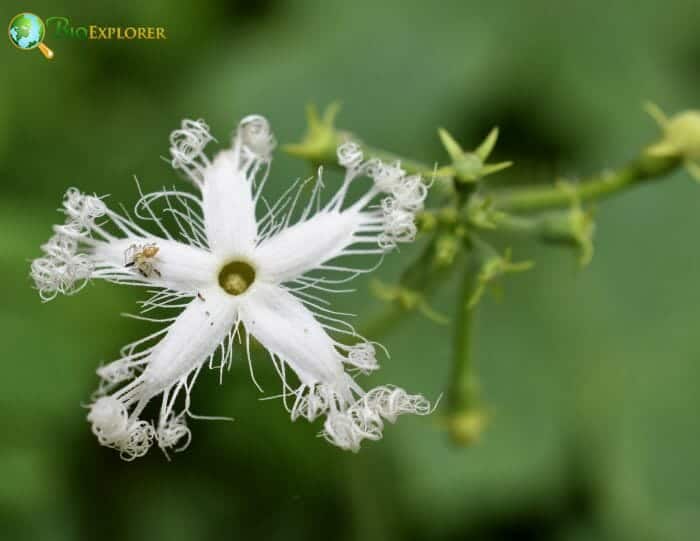 Trichosanthes is a perennial vine native to Japan. These thread-like flowers are aromatic and bloom from summer to early fall.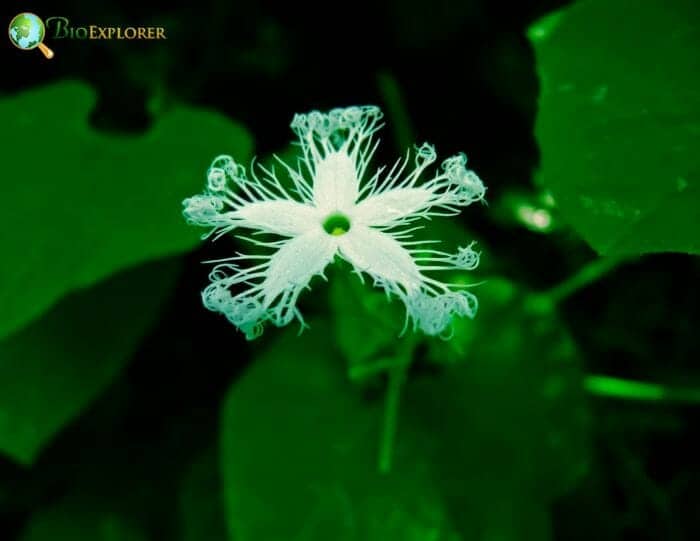 The blooming of the single Japanese Snake Gourd flower is during the evening until early morning. The female flowers are pollinated by the hummingbird.
The leaves of Trichosanthes cucumerina are similar to the Morning Glory. The plant's leaves possess a sharp shape with surface hairs.
The Trichosanthes cucumerina tangled with other plants or trees.
The Japanese Snake Gourd's fruits, shoots, and leaves are edible. These flowers signify good tidings.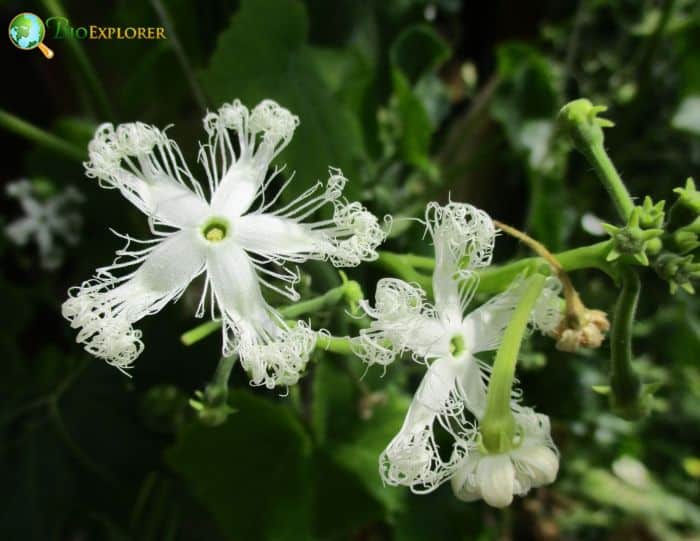 Interesting Fact about Japanese Snake Gourd
A study[1] shows that the antioxidant from snake gourd strengthens the respiratory process and helps relieve asthma.
The Japanese Snake Gourd[2] is known to alleviate stomach, liver, skin, and many diseases. In addition, research[3] indicates that it gives humans high nutritional and functional benefits.
The name of the fruit is derived from snake gourd because it is coiled with light stripes. The fruits[4] look like several snakes that hang from their vine.
In Africa, the Japanese snake gourd is also called snake tomato. The locals consumed the mature fruit's red pulp as a substitute for tomato.
In China, the peptides in the plant showed an abortifacient[5] property. The new abortifacient protein was β-Trichosanthin. A study[6] showed that its induction of mid-term labor in mice is twice as potent as trichosanthin.
Cite This Page