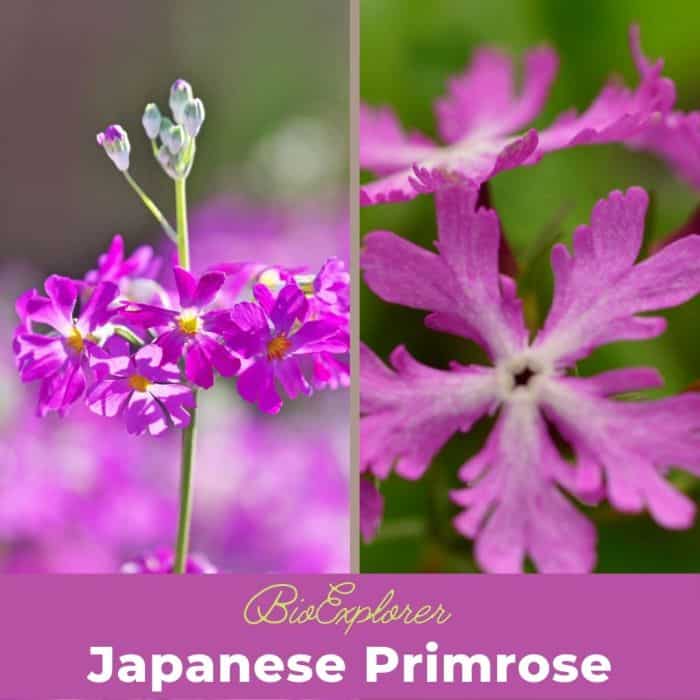 | | | | | |
| --- | --- | --- | --- | --- |
| Plantae | Ericales | Primulaceae | Primula | Primula sieboldii |
Plant Type: Deciduous perennial.
Common Names: Siebold's Primrose, cherry blossom primrose, Japanese woodland Primrose, Geisha girl, Madam butterfly, Japanese Primrose.
Colors: Crimson, pink, white.
Flower Dimensions: 0.98 to 1.57 inches wide.
Flowering Season: Late spring to early summer (May to June).
Places in japan with Japanese Primrose: light woodland and damp meadows.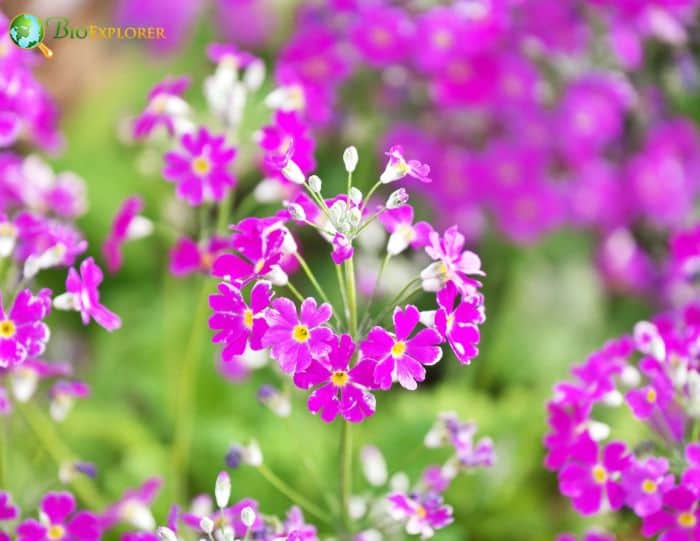 Japanese Primrose is called sakurasou in Japan because it resembles Sakura, the flowering cherry tree. Japanese Primrose is a perennial plant awarded the Royal Horticultural Society's Award of Garden Merit.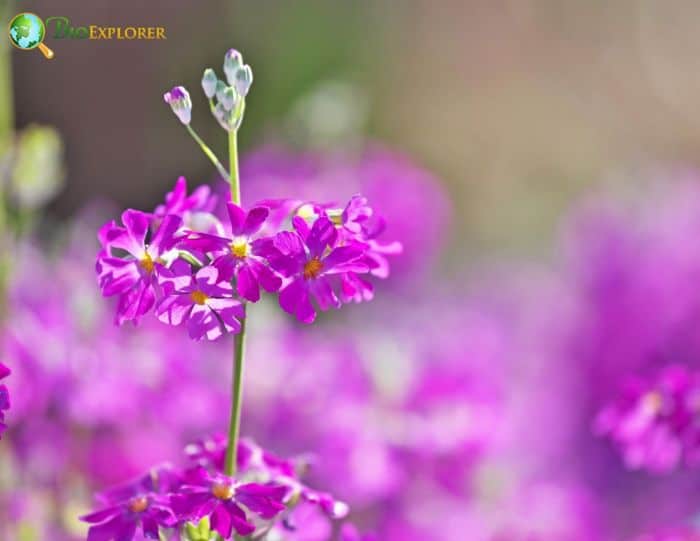 The leaves of the Japanese Primrose possess a rosette arrangement. The hairy petiole measures 1.4-4.7 inches in length.
The Japanese Primrose comprises 5-15 flowers in an umbel inflorescence. The flowers are salver-shaped or bell-shaped.
Primula sieboldii can quickly grow to a height of 12-18 inches and a width of 30-45 cm.
Interesting Facts about Japanese Primrose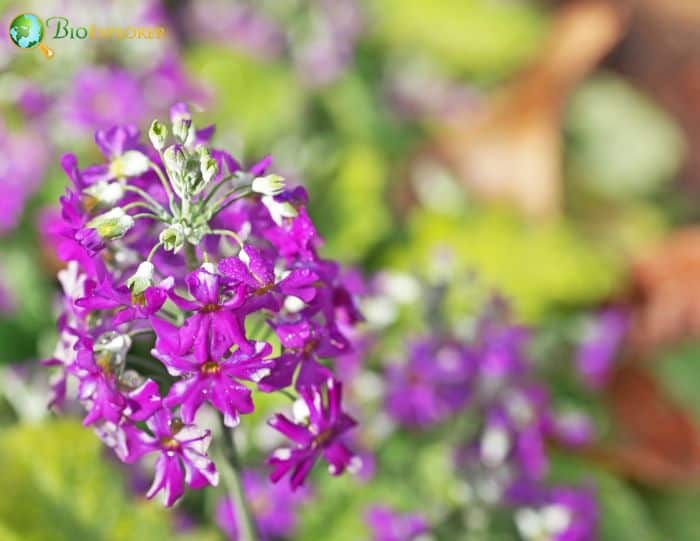 The floral language[1] of sakurasou is "desire" and "long-lasting love".
Japanese Primrose also implies first Love, youthful Love, and longing.
The Japanese meaning of sakurasou is desperate[2], while the Western meaning is eternal Love.
The petals of the primrose flower represent the stages of femininity. This includes birth, life itself, consummation, and death.
The white primroses are usually given to denote mourning and sadness.
Cite This Page