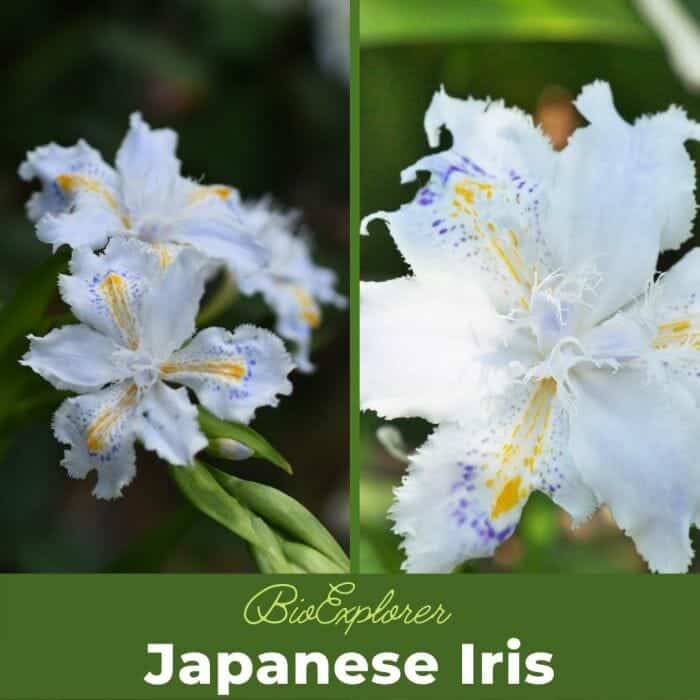 | | | | | |
| --- | --- | --- | --- | --- |
| Plantae | Asparagales | Iridaceae | Iris | Iris japonica |
Plant Type: Herbaceous perennial.
Common Names: Butterfly flower, Fringed Iris, Japanese Iris, Shaga.
Flower Dimensions: The flower is 2 inches in diameter.
Color: Pale blue, white, purple. The crest of the flower is yellow.
Flowering Season: Early to midsummer (May to June).
Places in Japan with Japanese Iris: The Japanese Iris plants are all over the shrines and gardens of Tokyo. It is also found in the wet grasslands and forest margins of Japan.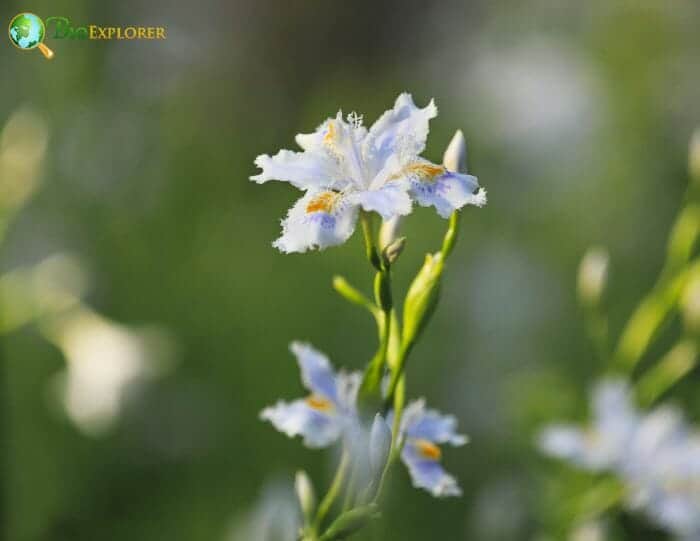 Iris japonica is a rhizomatousWhat is rhizomatous?Bearing rhizomes. Rhizome is an underground stem, with nodes and short to elongate internodes. plant with a height of 0.75 to 1 foot and a spread of 1 to 1.5 feet that can grow in forest margins and wet grasslands.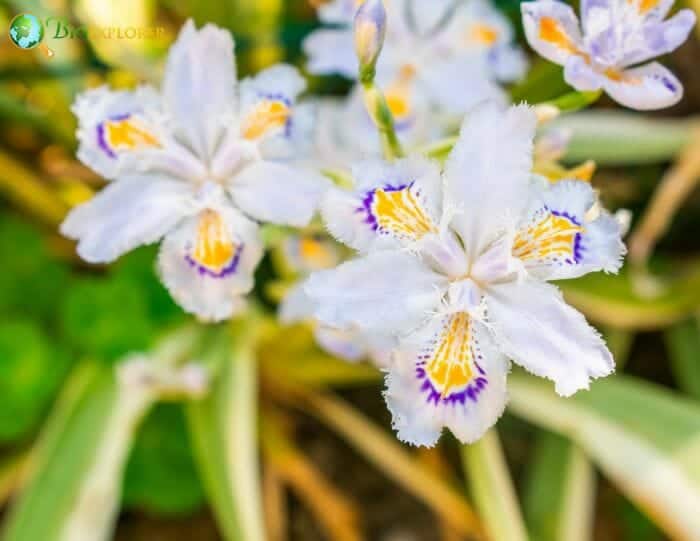 Iris japonica can spread quickly, cover the area, and be used as ground cover in woodland gardens.
Iris japonica is tolerant of drought.
The leaves are semi-glossy. The basal leaves are sword-shaped and about 12-20 inches long.
The flowers of the Japanese Iris are orchid-like. It comprises outer petals or the fall (3 large sepals) and inner petals (3 smaller petals).
Interesting Facts about Japanese Iris
The sword-shaped leaves are incorporated in the evening bath of the shōbuyu tradition[1] to give good luck and impart some warrior spirit as the person is soaked.
The Japanese Iris is named after the Greek goddess "Iris" because of its beauty. The name Iris also means rainbow. In mythology, the goddess travels via rainbow to go to the land of human beings and the gods.
The flower is a perfect gift for all occasions because it symbolizes a good omen.
Those who wear the flower are protected against evil energies.
The purple iris signifies wisdom and honor. The blue iris means hope and faith.
Cite This Page