| | | | | |
| --- | --- | --- | --- | --- |
| Plantae | Asterales | Asteraceae | Ixeris | Ixeris stolonifera |
Plant Type: Perennial herb.
Color: Yellow
Flower Dimensions: 0.4 to 0.7 inches in diameter.
Blooming Season: Spring (April to June).
Places in Japan with Creeping Lettuce: Very widespread in open mountain slopes, Mount Oyama, Isehara, and Kanagawa.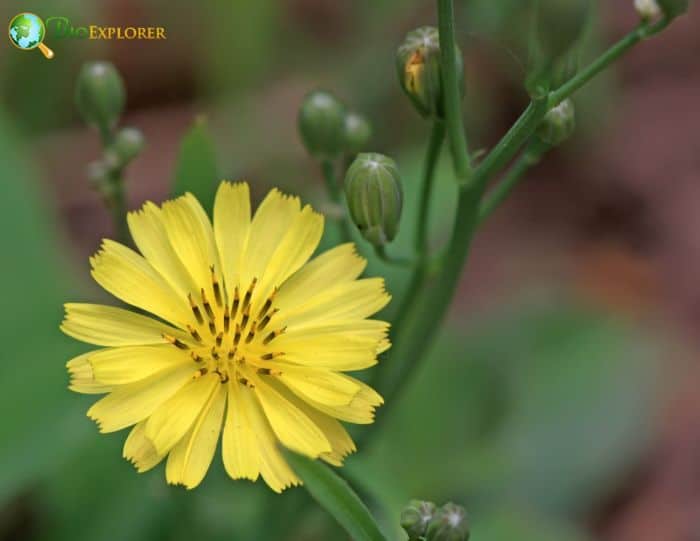 The creeping lettuce is a flowering plant of the Asteraceae family. It is a widespread species in Japan. Being perennial, this plant grows to 0.2 meters by 0.5 meters.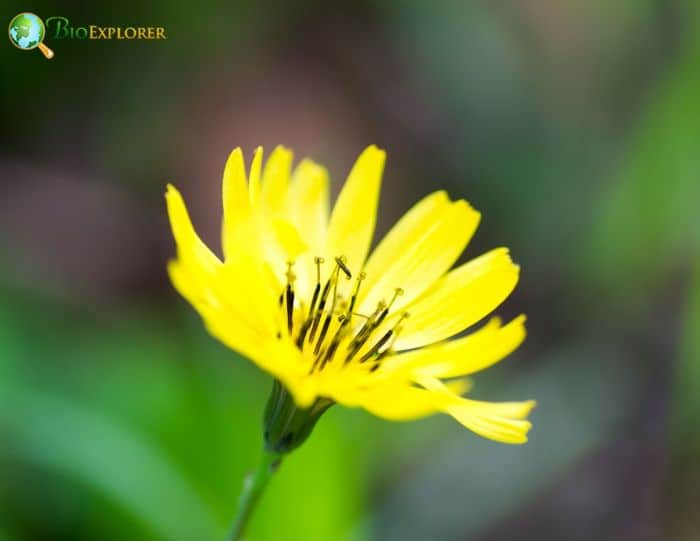 Interesting Facts of Creeping Lettuce
Ixeris stolonifera[1] means "to bound the ground and comes from this sight". The stem of the Creeping lettuce reaches out and splits with the ground.
The Japanese name of Ixeris stolonifera is Jishibari which means "to bound the ground". This is because the stem of the Creeping lettuce reaches out and splits with the ground.
Comparative studies[2] indicate that I. japonica is an auto-hexaploid derived from I. stolonifera. However, the two species have many morphological similarities.
Researchers discovered that the essential oil of I. stolonifera[3] has 97 volatile flavor components.
Many plantsmen considered I. stolonifera[4] species a noxious weed because it spreads like lightning by stolons and displaces the vegetation.
A study[5] indicates that I. stolonifera and I. repens are closely related species based on the chromosomes and karyotype. However, the I. repens is more primitive than I. stolonifera.
Cite This Page