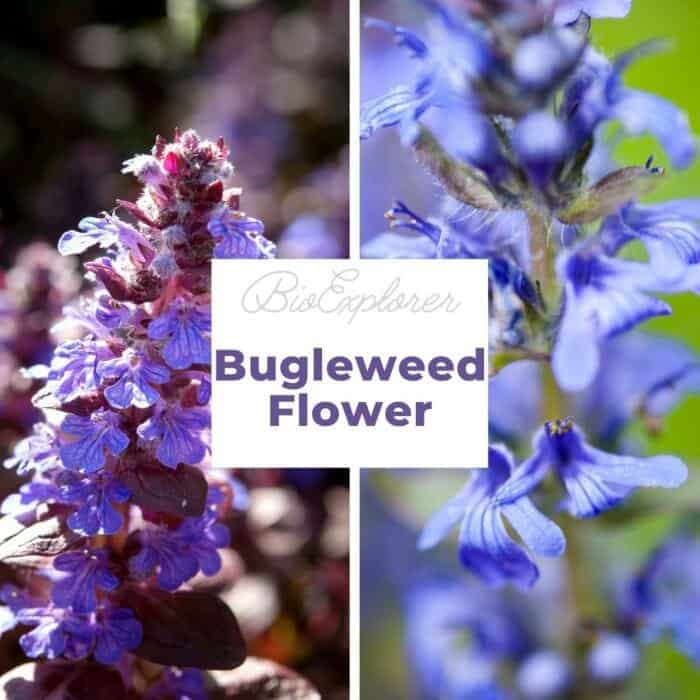 Ajuga reptans, commonly known as Bugleweed, are perennial, broad-leaved, evergreen to semi-evergreen herbaceous groundcover of the mint family (Lamiaceae). The genus includes around 40 species[1] of plants.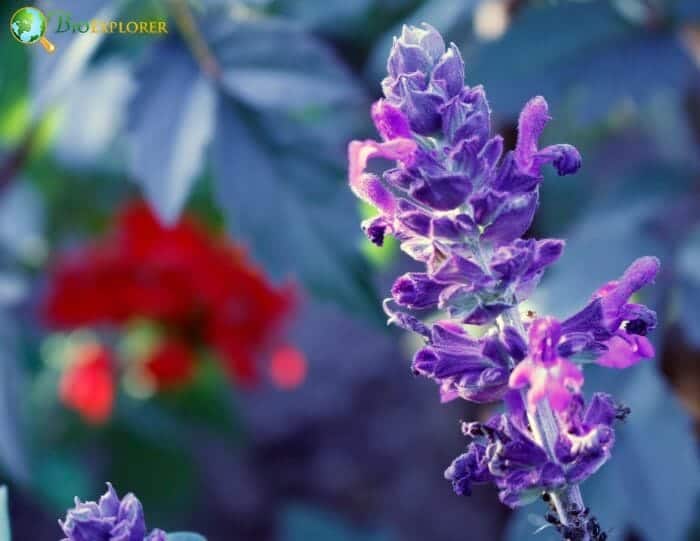 It is indigenous to Southwest Asia, North Africa, and Europe. Its dense and compact mat features beautiful clusters of purple flowers that appear in mid to late spring.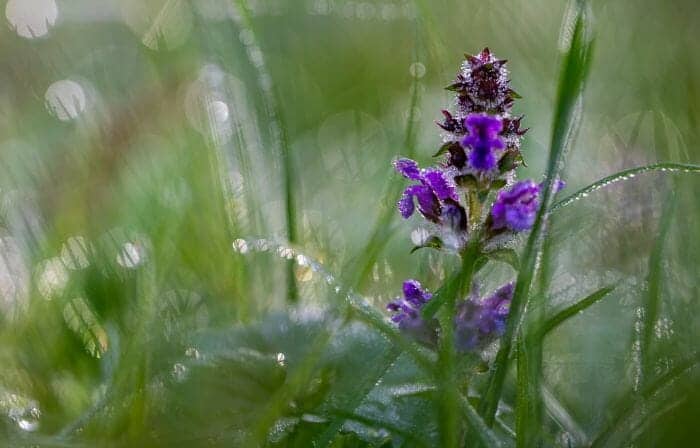 Bugleweed is a rapidly spreading, dense ground cover that has glossy dark green leaves.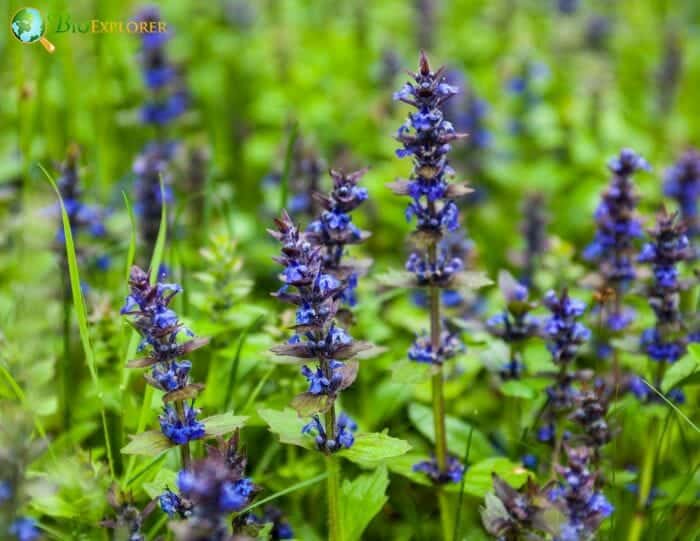 Spikes of small bluish-purple flowers appear in mid to late spring, protruding up to 10-inches above the foliage.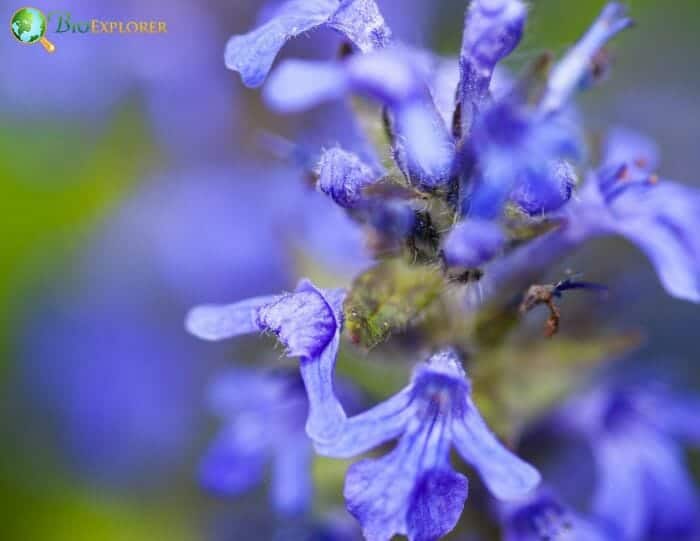 Varieties of this species have leaves with varied and more interesting foliage colors. In full bloom, large clusters of Bugleweed can create an eye-catching display.
Common names include Carpet Bugle, Bugleherb, Blue Bugle, and Ajuga.
Cite This Page