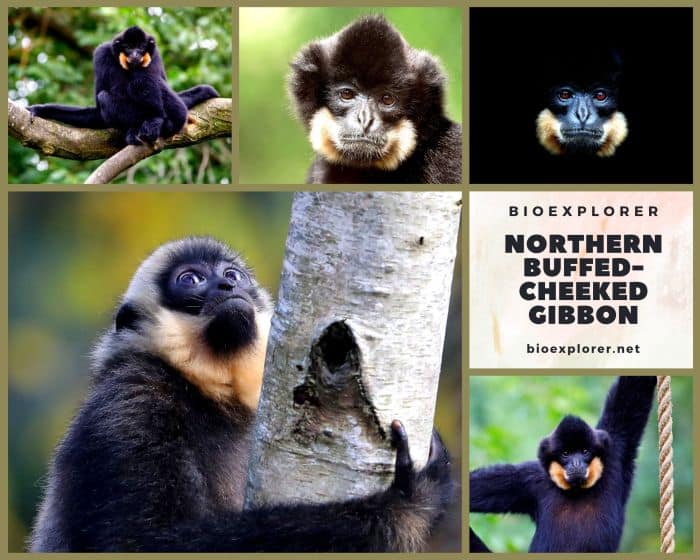 | | | | | |
| --- | --- | --- | --- | --- |
| Animalia | Primates | Hylobatidae | Nomascus | Nomascus annamensis |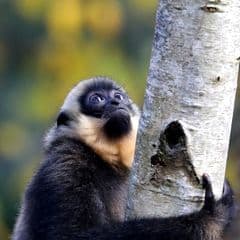 Common Name: Northern Yellow-cheeked Crested Gibbon
Taxonomy Classification Year: 2010
Monkey Size: 60 to 80 cm (23.62 to 31.50 in)
Skin Color(s): Black and orange-beige
Habitat: Rainforest
Diet: Omnivorous
Native Countries: Vietnam, Cambodia, Laos

Northern Yellow-cheeked Crested Gibbon Distribution

Northern Buffed-cheeked Gibbon Characteristics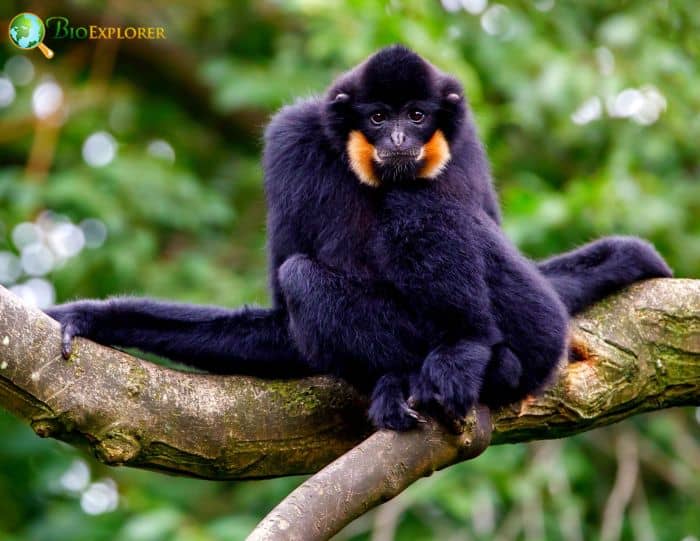 The northern buffed-cheeked gibbon[1] (Nomascus annamensis) is a species of crested gibbon recently discovered in Vietnam, Laos, and Cambodia.
The northern buffed-cheeked gibbon resembles Nomascus gabriellae in appearance.
Males and females of Nomascus annamensis differ in color and morphology.
The male primarily has black fur that shimmers silver in the sun and a light brown chest.
The cheeks are dark orange, and the crest is very prominent. However, the female lacks the distinctive crest and is tan-orange.

Northern Buffed-Cheeked Gibbon Facts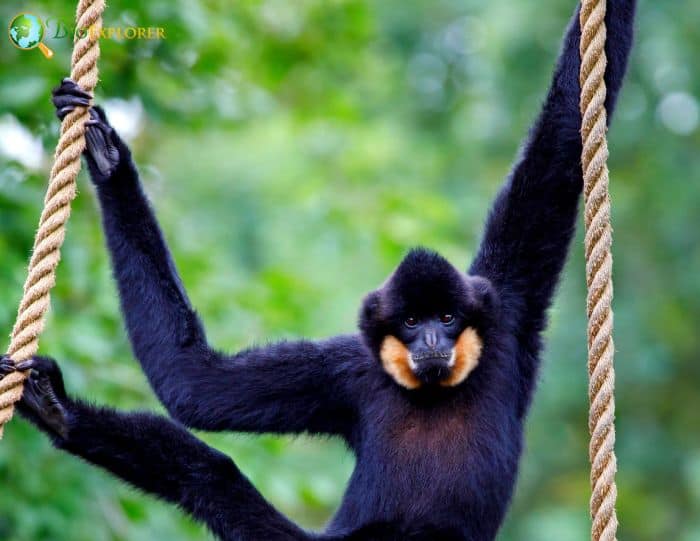 Northern buffed-cheeked gibbons live almost exclusively in trees and rarely leave the canopy's comfort and safety.
This gibbon can project up to 10 m (33 feet) between branches at peak speed! However, he manages to do so with the greatest elegance and grace, his movements flowing harmoniously into the next and coming to perch on a branch in a calm and controlled way: perfectly composed.
High in the canopy where predators can't reach them, Northern buffed-cheeked gibbons spend the day foraging and feeding, the young find time to play, and the parents relax or care for each other or their young.
When they are not trying to find a mate, gibbons tend to socialize only with their immediate family members.
Family members spend their mornings reconnecting, eating, or traveling for food.

Cite This Page