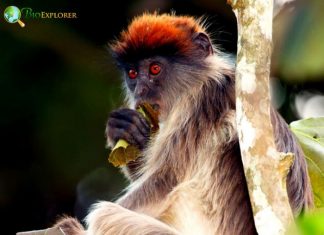 Species Name: Piliocolobus tephrosceles
The Ashy-red Colobus or Ugandan red Colobus is an endangered species of red Colobus endemic to Eastern Africa. Like other colobus monkeys, Ashy Red has small thumbs that allow it to comfortably grip branches and swing nimbly through the canopy. In 2001, the ashy-red Colobus was recognized as a separate species.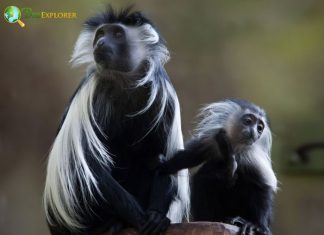 Species Name: Colobus angolensis
The Angolan Colobus is a conspicuously-patterned monkey with a very long tail that helps it maintain its balance as it moves quickly through the trees. Although the species is named after Angola, it's rare in this country.