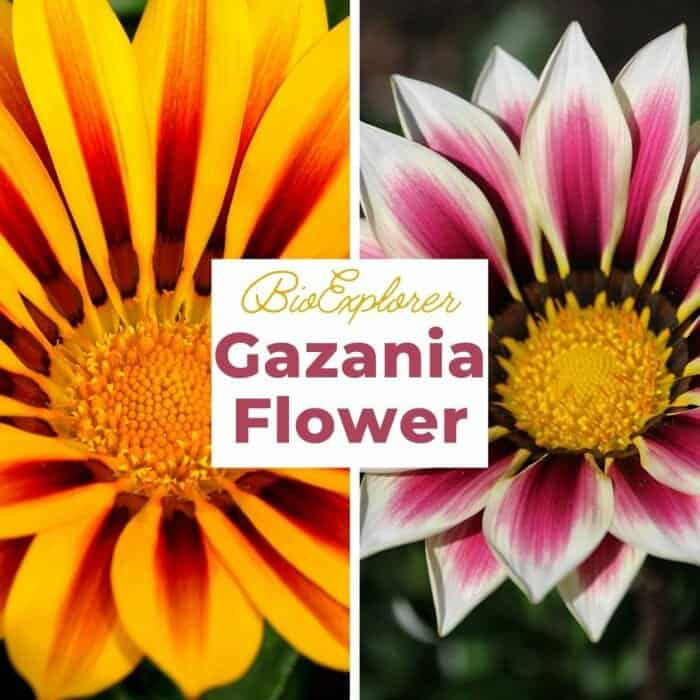 It is hard to believe that such a robust plant can be so gorgeous! Gazania is an annual and perennial plant known for its extreme tolerance to heat and drought.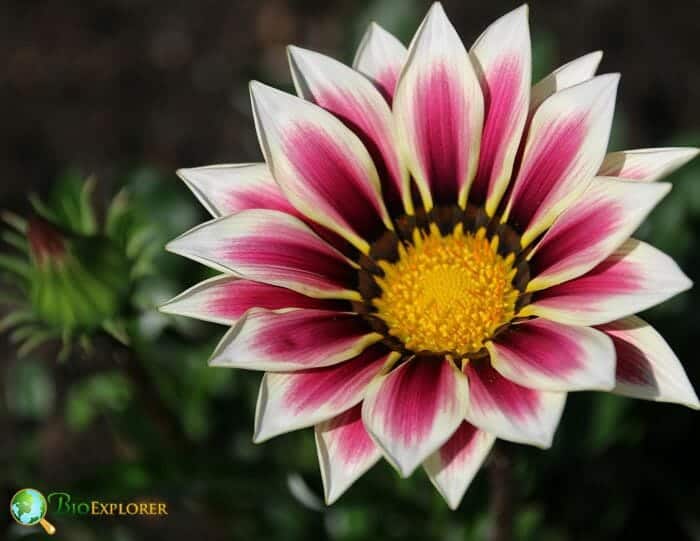 Also, it has gorgeous flowers, which can reach up to 4 inches in diameter and come in bright colors. Gazania rigens originate from South Africa.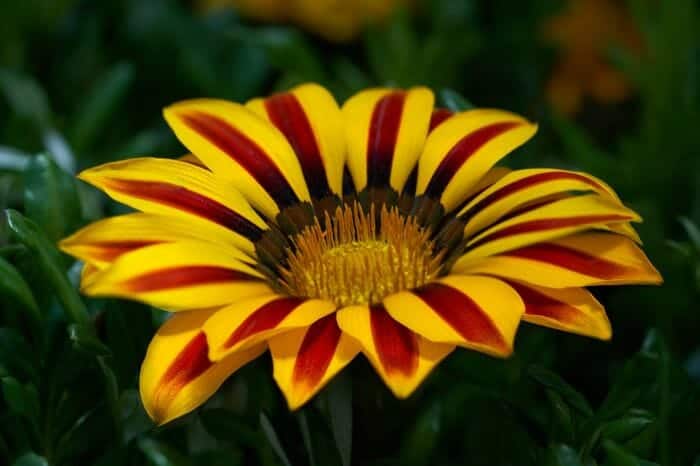 It is commonly known as a treasure flower. It is a well-known African daisy that resembles the Arctotis genus in appearance. Gazania flowers belong to the Asteraceae family (sunflower), genus Gazania. There are around 16 known species[1] in the genus.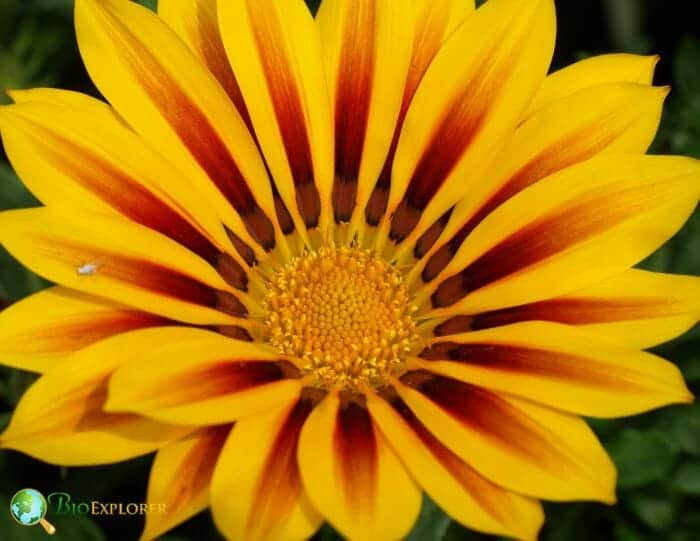 Gazania is a delicate perennial with prostrate stems that spread across the ground. The narrow, Dandelion-like leaves are variably shaped and are silver-green in color.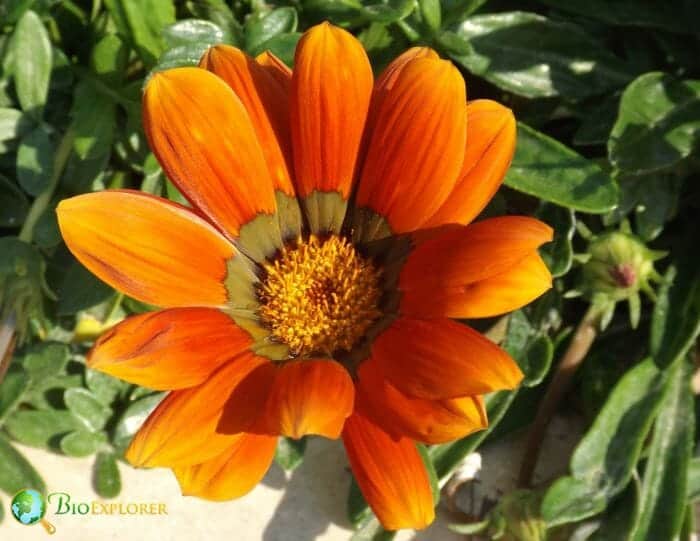 Flower stalks generally grow 6 to 10 inches tall, topped by daisy-like solitary ray flowers (up to 3 to 4 inches wide) with contrasting central discs. The flowers of this species are orange with black eyes at the base and orange-brown discs.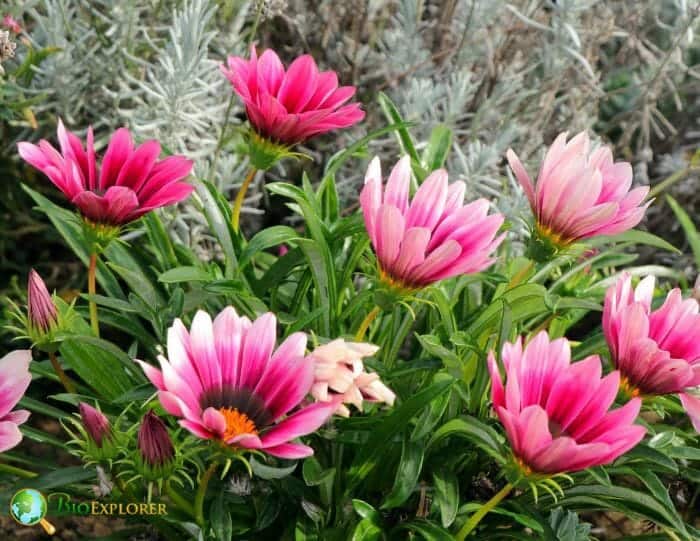 Hybrid varieties come in various additional hues, including shades of white, bronze, orange, or yellow, sometimes with contrasting colors at the base that form a ring around the central disc.
It blooms from summer to fall, sometimes until the first frost. The flowers close at night and partially open only on cloudy days.
Cite This Page