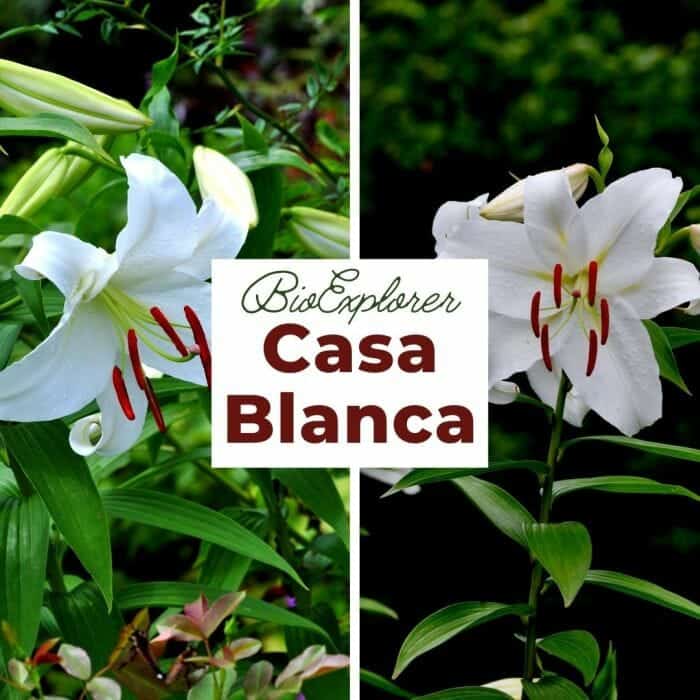 Casa Blanca is a well-known oriental hybrid variety with pure white flowers (up to 8-10-inches wide) with divergence reddish-brown anthers.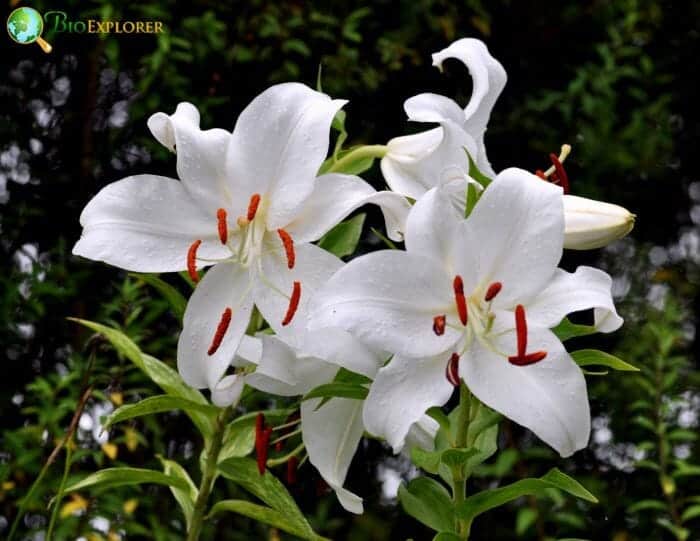 Casa Blanca belongs to a genus of approximately 100 species[1] of herbaceous and bulbous perennials native to South America, North America, and Europe.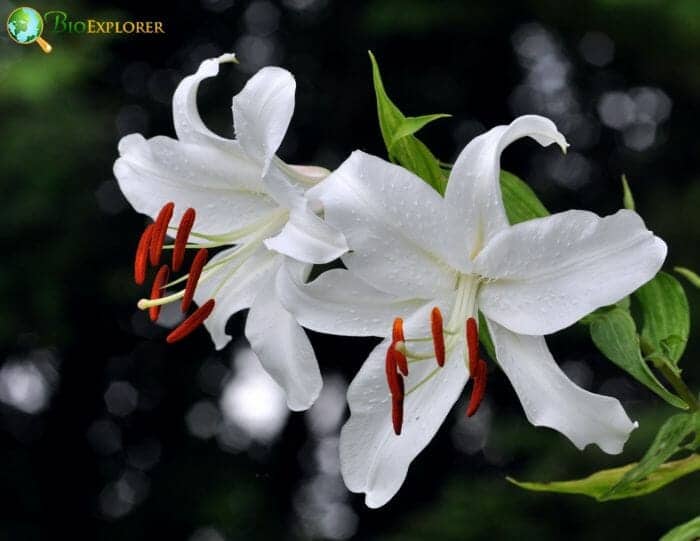 Casa Blanca is also known as the oriental lily and generally has six-tepaled flowers in a range of shapes (flat, bowl, bell, cup, funnel, or trumpet), often with folded reflexed petals and unbranched stems (1 to 8-inches tall) covered with elliptical to linear leaves.
The flowers are usually fragrant and come in a variety of colors other than blue. Casa Blanca flowers are predominantly white to pink to purple-red, and some are golden yellow in color. Their medium texture blends in with the garden.
However, it can still be balanced by some coarser or finer plants for an effective composition.
Cite This Page