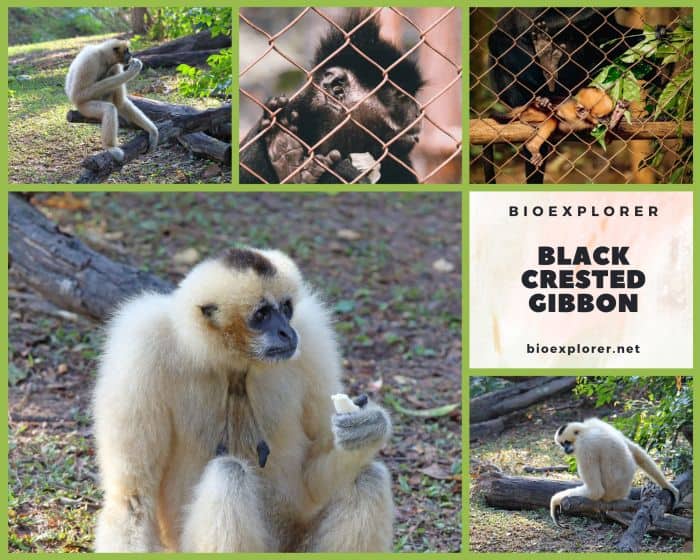 | | | | | |
| --- | --- | --- | --- | --- |
| Animalia | Primates | Hylobatidae | Nomascus | Nomascus concolor |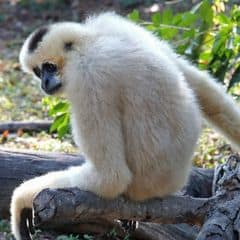 Common Name: Black Crested Gibbon
Taxonomy Classification Year: 1826
Monkey Size: 43.54 to 43.54 cm (17.21 to 17.21 in)
Skin Color(s): Black and yellowish-beige
Habitat: Rainforests
Diet: Herbivorous
Native Countries: China, Laos, Vietnam

Black Crested Gibbon Distribution

Black-Crested Gibbon Characteristics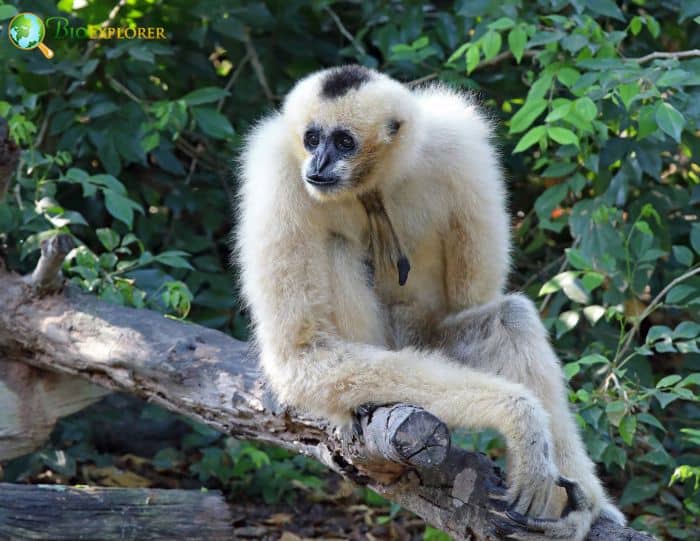 Black-crested Gibbons[1] (Nomascus concolor) are mainly found in southern China (Yunnan) and some distribution areas in northwestern Laos and northern Vietnam.
Black-crested gibbons live in deciduous, evergreen, and semi-evergreen forests of mountainous and subtropical regions.
The males are all black with hairless black faces, while the females are yellowish-beige with hairless black faces and black markings on the top of the head, abdomen, and chest.
Females and males usually weigh between 7 and 10 kg. Like all gibbons, black-crested gibbons have a long arm length relative to body size.

Black-Crested Gibbon Facts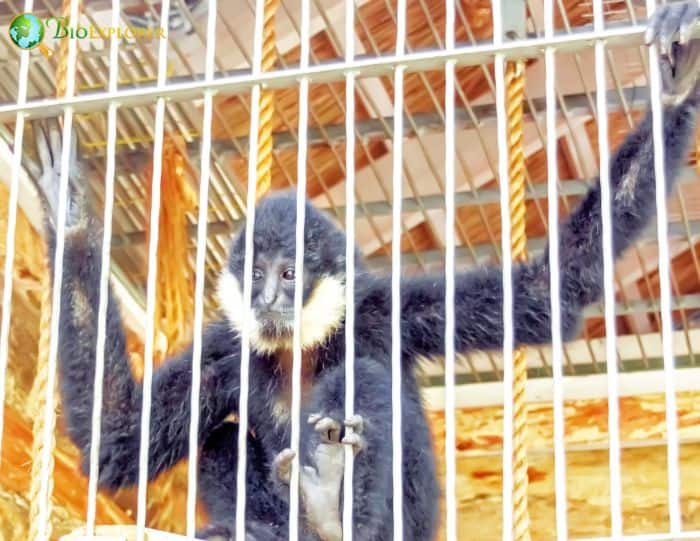 Black-crested gibbons exhibit sexual dichromatism, with the male being entirely black, while the female is yellowish or tan in color with variable black markings.
The species are forest dwellers and are known for swinging their long arms between jungle branches, a method of locomotion referred to as brachiation.
They live in small family groups comprising a monogamous female and male and their young.
These monkeys mainly live in trees, and the group sleeps and forages among the trees.
Led by the female, the breeding pair usually partakes in powerful morning songs that echo eerily through the forest.

Cite This Page