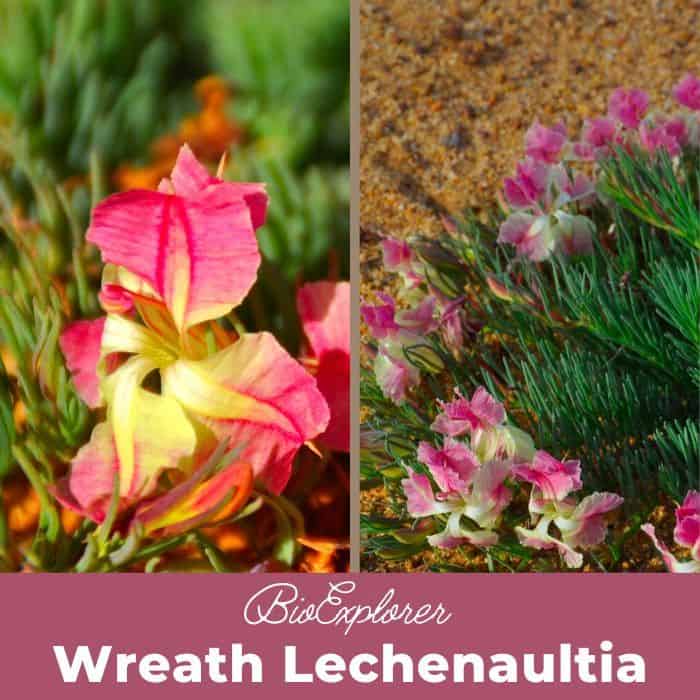 Plant Type: Perennial herb or shrub.
Common Name: Wreath Lechenaultia.
Colors: Deep pink, red. There is yellow or white in the center part.
Flower Dimensions: 1.18- 1.38 inches in diameter.
Flowering Season: Late winter and spring.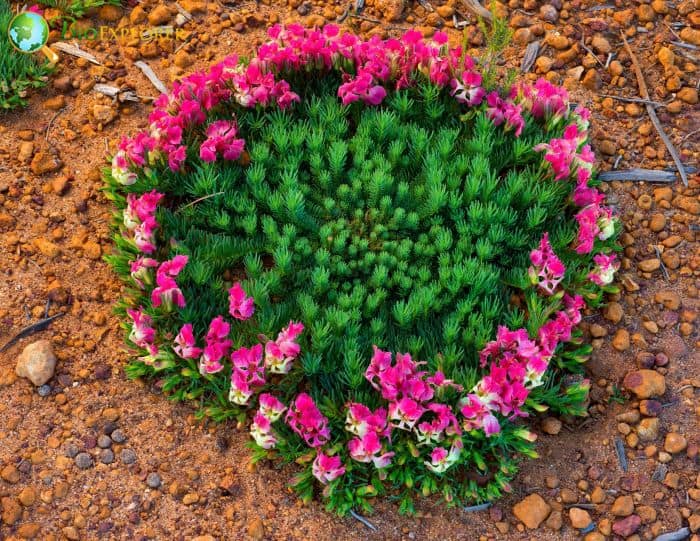 Lechenaultia macrantha is a small herbaceous plant from the Goodeniaceae family. It usually grows 150 mm or less.
The branches of the Wreath Lechenaultia are twiggy and fleshy.
The leaves are linear and narrow. The leaf measurement is 40 mm in length. These leaves were rather fleshy and narrow. They are crowded.
The flowers of L. macrantha are arranged in compact groups. They are in a ring at the end of the branches.
The flowers of the Wreath Lechenaulta consist of 5 petals.
Where can Wreath Lechenaultabe be mostly spotted?

Australia.

Interesting Facts about Wreath Lechenaultia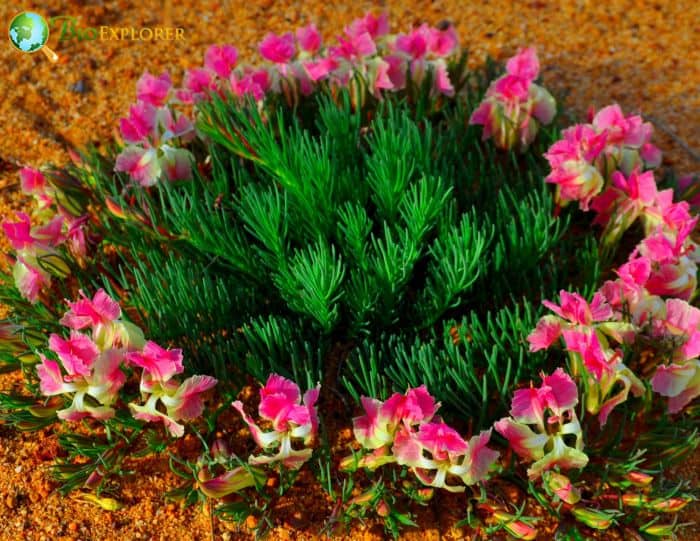 The species name Lechenaultia macrantha is derived from the name of the naturalist Leschenault de la Tour; the macrantha is from the Greek words "macros" and "anthos" which means "large" and "flower" respectively.
The Wreath Lechenaulta flowers[1], when viewed from above, show an attractive wreath-like form.
The Lechenaulta macrantha species was first described in 1912 by Kurt Krause.
According to the American Society for Horticultural Science[2], Wreath Lechenaultia (L. macrantha) is of great horticultural interest and potential. The results of their study stated that adventitious roots are produced readily from softwood stem cuttings without the need for exogenous auxin application.
Lechenaultia macrantha[3] Plants are prone to sprout after the event of a bushfire. They grow best in full sun and well-drained soil that is made up of sand or small pebbles.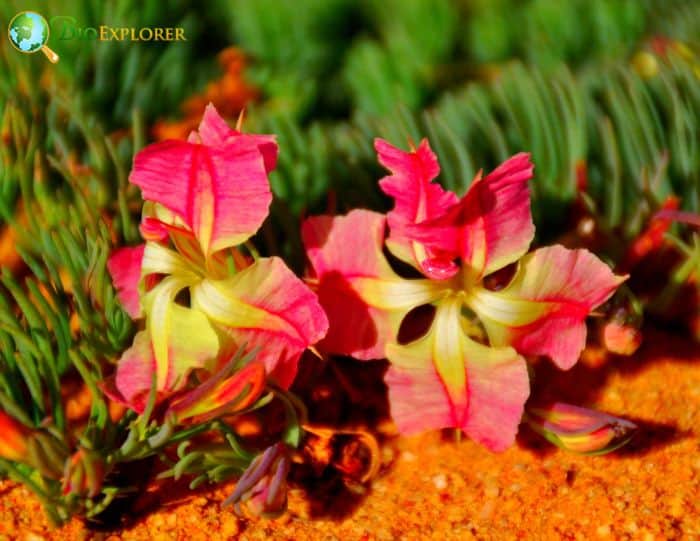 Cite This Page