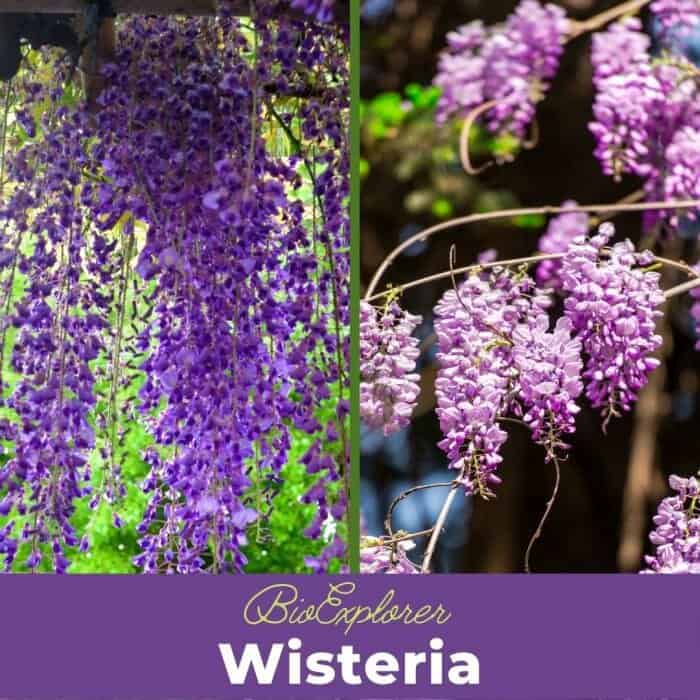 | | | | | |
| --- | --- | --- | --- | --- |
| Plantae | Fabales | Fabaceae | Wisteria | Wisteria floribunda |
Common Name: Japanese Wisteria.
Plant type: Deciduous, woody climber.
Flower Dimensions: Individual flower is 0.5 to 0.75-inch[1] long.
Color: Violet to violet-blue, pink, white.
Flowering Season: Late spring or early summer (mid-April to mid-May).
Places in Japan with Japanese Wisteria: Kawachi Fujien Wisteria Garden, Ashikaga Flower Park, Mandaraji Temple, Byakugou-ji Temple, Kameido Tenjin Shrine, Tennogawa Park, Shirai Omachi Fuji Park.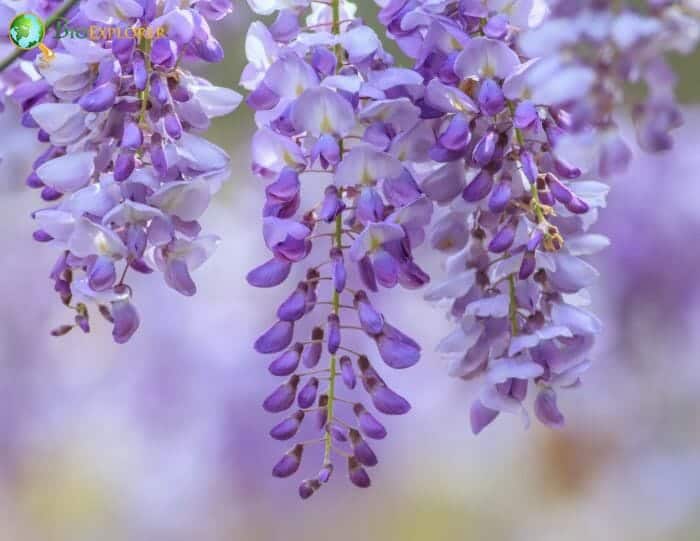 The Japanese Wisteria is a beautiful, deciduous climber with a height of 10 to 30 feet and a spread of 10-20 feet. It is native to temperate Asia, Japan.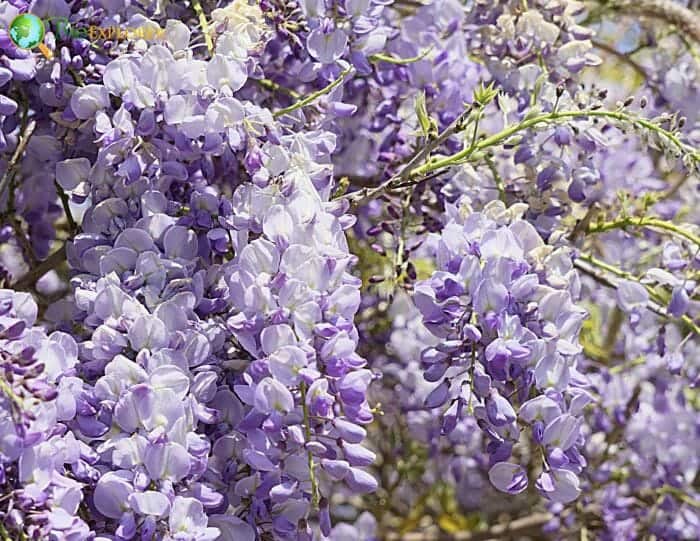 Japanese Wisteria is a long-lived climber. Therefore, the direction of the twining in the axis is clockwise.
The Wisteria flowers drape down from the vines. The tress of flowers is up to 50 cm in length. There are up to 1oo flowers per tress.
The dense, attractive foliage consists of 15 leaflets that become yellow during fall.
Japanese Wisteria needs regular pruning to promote flowering and control the plant's shape and size.
The Wisteria plant is toxic to humans and pets.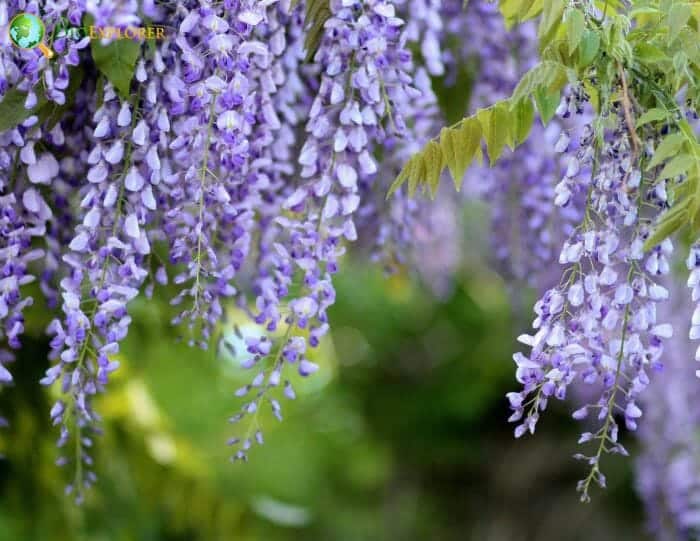 Interesting Facts about Japanese Wisteria
This perennial plant has a life span of 50 to 100 years or even longer.
Japanese Wisteria[2] is a symbol of immortality and long life.
The pink Wisteria is often used at the wedding because it symbolizes romance.
The Japanese Wisteria is associated with nobility because, in the past, the commoners were not allowed to wear the purple color[3].
The practitioners of feng shui plant Wisteria in the quadrant because the eloquent falling of the wisteria blossoms signifies honor and respect.
Cite This Page